Andy Serkis Went Through Extensive Makeup For Long Shot, Despite Nobody Asking Him To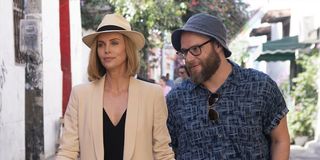 Since his breakout role as Gollum in the Lord of the Rings trilogy, Andy Serkis has established himself as one of the most brilliantly transformative actors in modern Hollywood. Obviously a big part of it is his dedication to and expertise in the world of performance capture, but even when it comes to his "live-action" parts he rarely appears as he does in everyday life.
All that being said, you wouldn't necessarily expect him to bring that same kind of energy to a role in a comedy like Jonathan Levine's Long Shot, and yet he did… with absolutely nobody actually telling him to do it.
I learned the full story about Andy Serkis' serious commitment when I attended the Los Angeles press day for Long Shot late month and had the pleasure of sitting down with the director and stars. Having gotten word about Serkis' special initiative in the making of the movie, I first brought up the actor's work during my interview with Seth Rogen and Charlize Theron, and both of them expressed their genuine surprise about their co-stars' transformation into the role of Australian media mogul Parker Wembley:
The same sentiment was echoed later by Jonathan Levine, who confirmed that nobody actually asked Andy Serkis to sit in the make-up chair for many hours each day so that he could fully embody his vision of the character. At the same time, though, the director ultimately came to the realization of what the actor was doing, and got to understand the importance of physicality in the parts that Serkis takes on. Said Levine,
In Long Shot, Andy Serkis' Parker Wembley is basically halfway between Rupert Murdoch and Richard Branson, and is quickly introduced to the story as an antagonist. He winds up purchasing the independent newspaper for which Fred Flarsky (Seth Rogen) works as a reporter, and because Flarsky disagrees with Wembley's politics he decides to quit. This quickly establishes legitimate conflict, but his role becomes more substantial because of his interest in gaining influence over Secretary of State Charlotte Field (Charlize Theron), who has ambitions to run for President of the United States.
Andy Serkis' level of devotion to his craft should be obvious to this point, but what makes the whole thing even more jaw-dropping is the extra detail that Seth Rogen dropped during our conversation. After all, it's one thing to be willing to sit in a make-up chair for six hours every day, but the choice becomes even more extreme when you learn that sometimes he would go through the entire process and then not shoot a single frame of footage:
This is pretty insane to think about, particularly when you consider that actors regularly complain about the process of going through extreme transformations – but perhaps it's a bit like taking long car trips: if you go on them regularly enough, eventually you just kind of get numb to their monotony.
You'll obviously be able to see Andy Serkis' full performance in the film, but he can briefly be spotted a couple times in the trailers - the first being in the screenshot above, and a second time in the shot below:
Regardless of exactly how Andy Serkis was able to put himself through that painstaking process in the making of Long Shot, at the end of the day it was something for which Jonathan Levine expressed extreme admiration and appreciation. Said the director,
You can watch Seth Rogen, Charlize Theron, and Jonathan Levine discuss their time working with Andy Serkis in the making of Long Shot by clicking play on the video below.
Also starring O'Shea Jackson Jr., Ravi Patel, June Diane Raphael, Alexander Skarsgard, and Bob Odenkirk, Long Shot is a romantic comedy that ultimately follows the relationship between the aforementioned Fred Flarsky and Charlotte Field, the latter having previously been the former's babysitter. After losing his job, Flarsky winds up becoming a part of Field's speechwriting team, and while he starts to learn how to not constantly get in his own way, she is also inspired to stand up for the ideals in which she believes. It's one of the best comedies of the year so far, so be sure to look for it in a theater near you when it's released this Friday.
Your Daily Blend of Entertainment News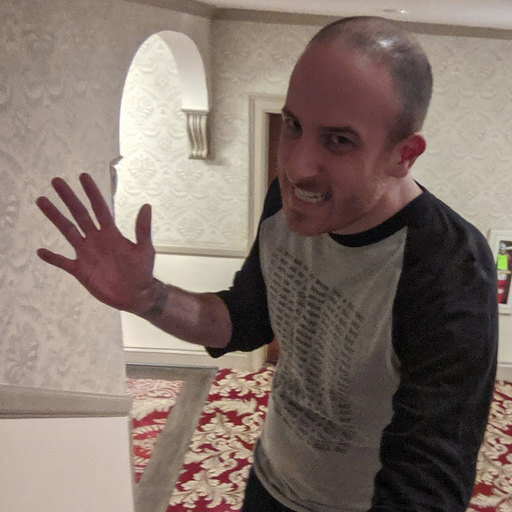 Assistant Managing Editor
NJ native who calls LA home and lives in a Dreamatorium. A decade-plus CinemaBlend veteran who is endlessly enthusiastic about the career he's dreamt of since seventh grade.