How Does One Return The Soul Stone? We Asked The Avengers: Endgame Writers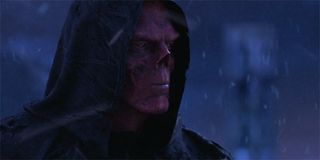 SPOILER WARNING: The following article contains major spoilers for Avengers: Endgame. If you have not yet seen the film, read on at your own risk!
While we don't actually see it play out, Captain America takes on one hell of a mission at the end of Avengers: Endgame. Needing to shut down off-shoots in reality, he volunteers to travel in time and put the Infinity Stones back where they belong – ultimately also deciding to live out a normal life with Peggy Carter and fully experience the second half of the 20th century. Most of the trip is pretty straight forward, from bringing the Tesseract back to the secret S.H.I.E.L.D. facility in 1970, to bringing the Power Stone back to Morag in 2014, but of the individual six missions, the returning of the Soul Stone would seem to be a strange and unique challenge.
As audiences will remember, unlike most of the Infinity Stones (which could be taken by the Avengers provided they had proper containment), the Soul Stone was a bit trickier to acquire. Rather than simply being recovered from an amulet or extracted with a special device, obtaining the ingot not only required a trip to the mysterious planet Vormir, but also making an important sacrifice. Knowing this, an interesting question is raised about Captain America's final mission: how does one go about returning the Soul Stone?
This is a matter that vigorously rolled around in my head following my first screening of Avengers: Endgame, and I was fortunate enough to recently have the opportunity to ask the perfect people about it. Last week I had the pleasure of interviewing screenwriters Christopher Markus and Stephen McFeely for the latest episode of our HeroBlend podcast, and I made it a personal priority to ask them about the Soul Stone. It was a question that they not only appreciated, but also had an answer for, explaining,
There was some hope among fans that Captain America returning the Soul Stone to Vormir would potentially mean the resurrection of Black Widow, who died so that the Avengers could acquire the key treasure during their time heist, but that's evidently not the case. While Christopher Markus and Stephen McFeely's answer was a tad jokey, it seems that once that particular trade is made, there are no takebacks - so despite Cap making the effort to fix the timeline, that particular death is permanent.
This information also seems to confirm that the upcoming Black Widow movie will definitely be a period piece that will be set prior to the events of Avengers: Endgame. This is something that has been rumored for a while now, but if the titular heroine is most definitely dead in the Marvel Cinematic Universe then there really aren't any other story options available to the filmmakers.
Of course, there is also still another major component that needs to be discussed here, which is that Captain America returning the Soul Stone would presumably also result in a reunion with his World War II nemesis, Johann Schmidt a.k.a. the Red Skull. Because of the way things play out in Avengers: Endgame, it's a situation that is simply left to our imaginations, but one has to figure that Steve Rogers would be pretty damn surprised to discover the fate of the former head of Hydra following his handling of the Tesseract in 1945.
That being said, the writers of the latest Marvel Studios blockbuster definitely wish it was a reunion that they could have somehow included in the movie. After all, in addition to writing both Avengers: Infinity War and Avengers: Endgame, they also penned the scripts for the entire Captain America trilogy. I asked Christopher Markus and Stephen McFeely if the 2019 film had ever included a scene where Cap and Red Skull were reunited, and they explained what happened thusly:
And while one could hope that perhaps someday we'll get to see a movie that features Captain America's version of Infinity Watch, it sadly sounds like that's never going to happen. This is specifically because directors Joe and Anthony Russo have confirmed Chris Evans' retirement playing the character, and that's most definitely a film that you couldn't make without him. Perhaps the actor will eventually change his mind and decided that he really misses the character, but for now audiences should really just feel satisfied with the perfect send-off that he gets in the new film.
This particular conversation is just a taste of the awesome, deep dive discussion I got to have with Christopher Markus and Stephen McFeely about Avengers: Endgame, so do yourself a favor and listen to the HeroBlend interview in full by clicking play on the embed below!
Does this take on the Soul Stone jive with your own personal theories following Avengers: Endgame? Are you like Christopher Markus and truly wish that a Captain America-Red Skull reunion happened on the big screen? Let your voice be heard in the comments section below.
Avengers: Endgame is now playing in theaters all around the world, and we're really only just getting started with our in-depth analysis and what the movie means for the future of the Marvel Cinematic Universe. We have many more features and articles coming your way in the next few weeks, so stay tuned here on CinemaBlend – and be sure to subscribe to our HeroBlend podcast so that you'll get to listen to new episodes as they are released every Friday!
Your Daily Blend of Entertainment News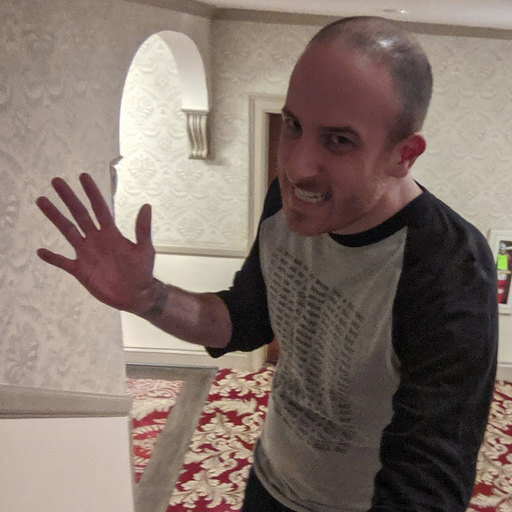 Assistant Managing Editor
NJ native who calls LA home and lives in a Dreamatorium. A decade-plus CinemaBlend veteran who is endlessly enthusiastic about the career he's dreamt of since seventh grade.