What Every Major Batman Actor Was Famous For Prior To Playing Bruce Wayne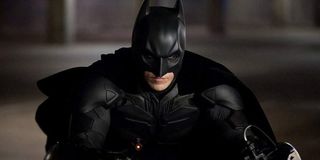 (Image credit: (Warner Bros))
Since reports surfaced last week that Robert Pattinson would be playing the Caped Crusader in Matt Reeves' The Batman, the internet's outcry has revolved around memories of the actor's iconic Twilight role of Edward Cullen. Pattinson infamously glittered as a century-old vampire in love with an awkward teenage girl in the five film franchise between 2008 and 2012.
A petition has even made its way online already to boycott Robert Pattinson's casting, as fans have started to divide over the news of the upcoming Batman flick. It's a predictable response that has happened time and time again during the comic book character's many iterations over the years. The Dark Knight is beloved by many and fans have been burned before, so strong opinions are bound to come up when the news doesn't match up with what's expected or desired.
If past Batman portrayals have taught us anything, it's this: what they're famous for before suiting up isn't directly related to how great or not great they'll be once they do. The filmmakers' vision and ability to carry this out effectively is what defines a good Batman movie. In honor of The Batman reportedly moving forward with Robert Pattinson taking on the next Bruce Wayne performance, let's venture back to every major Batman actor's impression on the public prior to their Batman debut.
Michael Keaton - Beetlejuice
Before taking on Batman in the first live-action version of the superhero in over 20 years, Michael Keaton was best known for playing in Tim Burton's Beetlejuice. The actor started out in a role that bared more of a resemblance to the Dark Knight's arch nemesis Joker. If the internet had existed in those days, a lot of folks certainly voiced their concern for the choice considering how goofy and villainous Keaton's most famous role showcased him as. Of course, this collaboration with Burton (which he recently went back to with Dumbo) may have been the very reason why he got his foot in the door to play Batman in the first place.
Michael Keaton had a couple of other roles under his utility belt too. He had his first starring role in Ron Howard's Night Shift, starring Henry Winkler and Shelley Long. He also played in two other comedies, Mr. Mom and Touch and Go. Looking back, Keaton's Batman movies are on the more cheesy, comedic side as opposed to the brooding Dark Knights of today but his past roles didn't exactly scream Bruce Wayne before he nabbed the part.
Val Kilmer - Top Gun
When Val Kilmer was cast in Batman Forever for Joel Schumacher's first of two takes on the masked vigilante, he had not yet become the action hero we know him as today. The actor broke into Hollywood at 25 with the 1985 comedy Real Genius and then starred as Iceman one year later in the box office mega hit Top Gun. Kilmer definitely had the pretty boy charm to dazzle as the well-off Bruce Wayne. With an overstuffed cast and so-so movie however, the actor won't go down in history as the best of the Batmen, but it wasn't his fault, and his performance as the character is actually pretty underrated.
Val Kilmer's casting as the Caped Crusader may have been a bit more straightforward in comparison to Michael Keaton's, but the disappointing final product had a lot to do with the movie itself. It goes to show that good casting doesn't always pan out for both the actor and the fans because there are a lot of moving parts that contribute to a movie finding its wings. Either way, Batman Forever still did well commercially and launched Kilmer in more action roles for years to come.
George Clooney - ER
We now move from the good to the kinda bad to the ugly. Joel Schumacher had another shot at a Batman film, this time with George Clooney as the Bat, and it's famously a doozie. Even Clooney admitted Batman & Robin "wasn't a good film" and he doesn't think he was good in it. However, after he starred in the film Clooney really rose to stardom, much because he learned a lesson to be more choosy in his roles. Before there was Ocean's Eleven, Up in the Air, The Descendants and Gravity, and before he suited up bat nipples and all, he was best known for playing a hunky doctor on ER.
George Clooney was a heartthrob on the small screen when he played Dr. Doug Ross on the NBC medical drama from 1994 to 1999 before he became Batman. Playing a good-looking hero certainly can't help one's chances at nabbing the role of Dark Knight. The actor could have done better as the Caped Crusader if it wasn't for all the tacky puns and choices the movie made. The role has certainly stopped Clooney from looking in even the general direction of superhero franchises since the experience though.
Christian Bale - American Psycho
After Hollywood took a long break from making more Batman movies, Warner Bros decided to take a crack at Christopher Nolan's darker take on the comic book hero starring Christian Bale as Bruce Wayne. Before he was known for the critically-acclaimed Dark Knight trilogy, Bale was most recognized as playing Patrick Bateman in American Psycho. The haunting role had Bale playing a psychopath with a thirst for violent fantasies - which isn't exactly in line with Batman's m.o.
Christian Bale had just finished playing an underweight insomniac for The Machinist too when he took on the role and packed on 100 pounds to play the Bat. He actually gained too much and had to drop down 20 before starring in 2005's Batman Begins. Bale was the first English actor to play Batman, so he likely got some flack at the time for portraying an American hero - though today tons of British actors have successfully taken on superhero roles. The actor wasn't an obvious choice when he was cast, but now is one the highest regarded actors who have donned the cape and cowl.
Ben Affleck - Argo
Unlike the other Batman actors, Ben Affleck was quite a seasoned actor when he was cast as Bruce Wayne for the DCEU. The actor had a presence in Hollywood for over 20 years, with famed roles in movies like Good Will Hunting, Armageddon, Daredevil and so forth. At the time of Affleck's casting in Batman v. Superman: Dawn of Justice, he was most remembered for starring and directing in Argo, which won Best Picture at the Oscars in 2013.
With the legacy of Christian Bale's Batman lurking in the shadows, the studio purposely went for an older, more seasoned Batman for the movie in order to avoid comparisons and skip out on telling his origin story again. When Ben Affleck was initially cast, many fans felt he was the wrong choice for the part. However, he ended up faring quite well among audiences as the character once he played the role on the big screen. Still, he never really got time to shine as he shared his screen time with Superman and the Justice League as DCEU attempted to form. After Justice League's critical failure and Affleck dealing with substance abuse, he left the role and left the solo film wide open for yet another actor.
So now history repeats itself! It's time for another Batman. Robert Pattinson's resume is actually a lot more extensive than his peers, as he has branched out to dramatic roles in films such as The Lost City of Z, Good Time and High Life along with leading the highly-successful Twilight franchise at the start of his career - oh, and he was in a Harry Potter film too!
From what we know so far about Matt Reeves project has a lot going for it too! The writer/director best known for the latest Planet of the Apes entries has a noir-type tale that will have him showing off his detective skills and going head-to-head with a rogue gallery of villains. So, why not Robert Pattinson? If he was cast in the role, Reeves must have thought he was the man for the job.
What do you think? Are you excited to see Pattinson join these fellas at the next Batman? Tell us your thoughts in the comments below.
Your Daily Blend of Entertainment News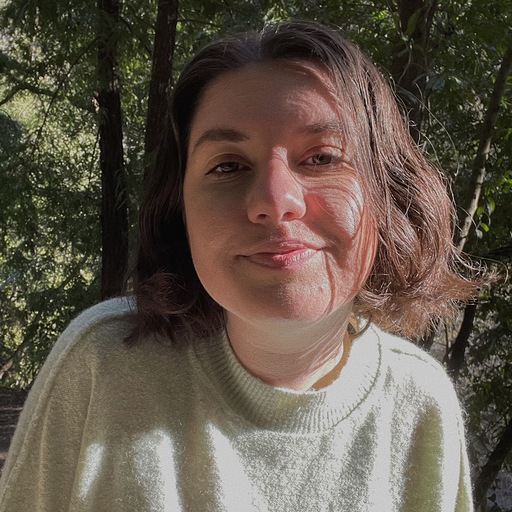 YA genre tribute. Horror May Queen. Word webslinger. All her writing should be read in Sarah Connor's Terminator 2 voice over.