12 Pixar Easter Eggs And References In Toy Story 4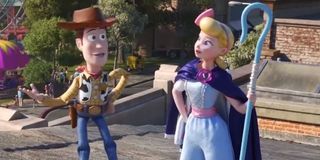 The following contains minor spoilers (and one major one) for Toy Story 4**.**
While Pixar has become one of the most reliable studios around when it comes to compelling characters and emotional stories, the other thing that Pixar movies are always good for is easter eggs. There are always a few easter eggs that you can be confident you'll see in any Pixar movie, and that's certainly true for the brand new Toy Story 4 as well.
In fact, there may be more easter eggs in this new film than any previous Pixar movie before.The studio had already revealed that one location in the new movie was so chock full of Pixar references that it would be essentially impossible to catch them all in a single viewing. As such, this list is far from complete. There are many more easter eggs in the movie than you'll see here. These are just some of the ones we caught that we particularly enjoyed.
Up Balloon Cart
One reference to Up was already spotted in some of Toy Story 4's marketing, and that painting does also appear in the film proper, but there's at least one other reference to the popular film in the new movie. One of the major set pieces in Toy Story 4 is a carnival, and so as you might expect, there are helium balloons for sale. Carl from Up was also a balloon salesman in his life and his cart carrying the balloons is also visible on the carnival grounds.
Tin Toy
Not every Pixar reference in Toy Story 4 is specifically to an existing feature film franchise. One is actually a reference to one of the earliest shorts produced by the company. Tin Toy was a short film that predated any of Pixar's theatrical work about a tin one-man-band named Tinny. Tinny is one of the many toys inside the pinball machine at the Second Chance antique store, and Bo Peep even calls him by name. It's fitting to see Tinny make his appearance here, as Tin Toy was a major influence for the original Toy Story. Tinny was actually going to be one of the main characters alongside a ventriloquist dummy, before the pair were replaced by Buzz and Woody.
RMR F97
License plates are frequently a place where easter eggs get hidden in Pixar films. That happens again in Toy Story 4 early in the scene when Bo Peep gets taken away, the car driven by the new owner has the license plate RMRF97. While that may not look like much, it's a sort of meta-Toy Story 2 reference. It's an often repeated story that the second Toy Story film was nearly entirely lost when the main file was accidentally deleted from the main Pixar servers. This license plate references the computer command which nearly erased the movie.
Luxo Ball
One of the constant easter eggs you can find in pretty much every Pixar movie is the Luxo Ball. The yellow toy ball with the red star was made famous in Luxo Jr. one of Pixar's first shorts. In Toy Story 4, what we see isn't actually a ball, but is, in fact, a sticker, attached to some of the prizes in the carnival. The image has already been spied in the trailers for the movie.
Pizza Planet Truck
Another of the classic Pixar easter eggs is the Pizza Planet Truck. First spied as an actual pizza delivery vehicle in the original Toy Story, the truck, or its rocket logo, have been spotted in nearly every Pixar movie to date. While this is a Toy Story movie, and thus we might expect to see the actual truck, that's not the case. Instead, we find somebody who apparently loves Pizza Planet so much, he got a tattoo of the logo. Look for it on the back of the leg of the carnival worker as he exits the port-a-potty.
Finding Nemo Tikis
One of my favorite easter eggs is back in the antique store. While the pinball machine where Duke Caboom and the other toys hang out is a cool set piece, we only briefly get to see the outside of the machine. The name of the machine is Tiki Party, and a brief look at the logo reveals that it uses the same Tiki statues that can be found in Finding Nemo. They're in the fish tank of dentist P. Sherman where Nemo ends up after being caught.
Dinoco
It's almost hard to call Dinoco an easter egg, because the Dinoco gas station was first introduced in the original Toy Story alongside the Pizza Planet truck. However, following Toy Story, Dinoco became a major part of the Cars franchise, becoming a being a racing company whose sponsorship becomes important in both the first and third Cars movies. We see Bonnie and her family stop off in a Dinoco gas station in Toy Story 4 and a neon Dinoco sign is also on sale in the antique store.
TripleDent Gum
The TripleDent Gum commercial jingle plays a comedic role in Inside Out as that song that you can't get out of your head, but wish to god that you could. You might find it stuck back in your own head watching Toy Story 4 if you notice the retro TripleDent Gum advertising signs on display in the antique store.
Ernesto De La Cruz
Ernesto de la Cruz is a famous singer in Coco who lead character Miguel believes might actually be his father. It seems that the Toy Story movies might take place in the same universe as Coco, lending credence to the Pixar Theory, as an Ernesto de la Cruz record is actually playing on an old Victrola record player, though the song is not "Remember Me."
Andrew Stanton
Andrew Stanton is one of the members of the original Pixar Brain Trust that helped create the first wave of great Pixar feature films. He also, as it turns out, was the first person working on an idea for Toy Story 4. Maybe this is why the man gets name dropped at the end of Toy Story 4. In the scenes that run during the credits, we see that the carnival has made its way to a town called New Stanton, where Woody and Bo Peep and the gang are doing what they can to help out the various carnival toys looking for a home.
Ed Catmull
Andrew Stanton isn't the only member of the Pixar family to get his name dropped in the film. Ed Catmull is a former Chief Technical Officer of Pixar who stepped down as President of the company last year. He has remained with Pixar as an advisor through the release of Toy Story 4. As an apparent farewell, Catmull received his own easter egg in the film. On the outside wall of the antique store, as Woody and Forky approach it for the first time, you'll notice an advertisement for Catmull's Cream Soda.
Mickey Mouse Phone
This last one isn't a Pixar easter egg, it's a Disney one, but it made me laugh out loud so I'm including it. There's a sequence where Woody and Bo Peep are sneaking through the antique store and, having had to go down a main isle way, the elderly owner turns and looks right in Woody's direction. The cowboy quickly jumps on top of an old phone and holds onto the receiver and makes as if he's part of the phone. What makes it so great, is that his pose, standing up right and pointing at the receiver in his other hand, is the same pose that old Mickey Mouse phones used to use.
As noted, this list is not complete. There are more easter eggs to be found in Toy Story 4, most of them in the antique shop. If you noticed any that we missed, be sure to mention them down in the comments.
Your Daily Blend of Entertainment News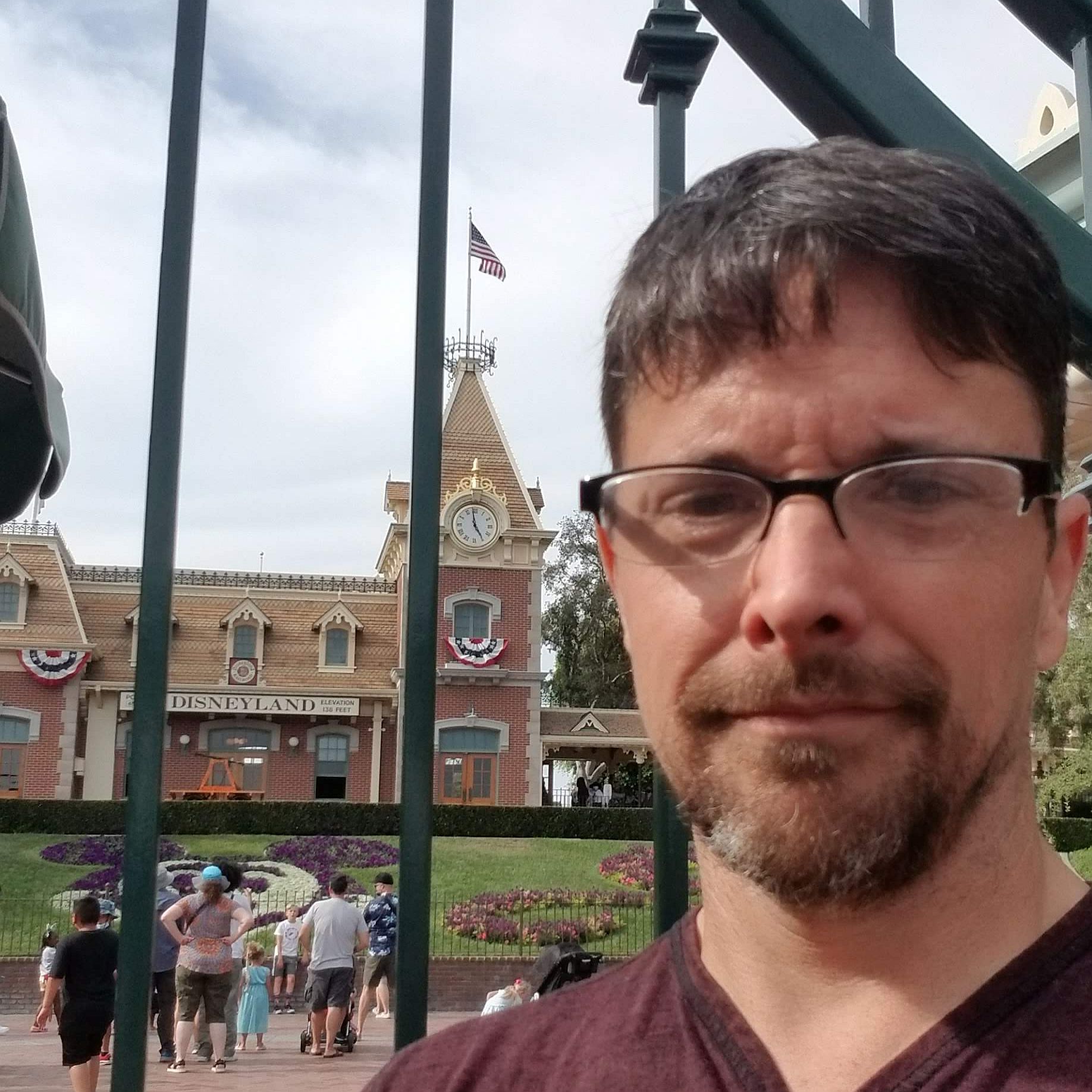 Content Producer/Theme Park Beat
CinemaBlend's resident theme park junkie and amateur Disney historian. Armchair Imagineer. Epcot Stan. Future Club 33 Member.