All The Rides At Wizarding World Of Harry Potter Orlando, Ranked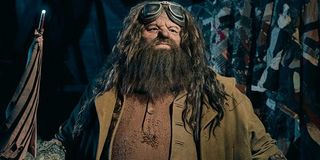 (Image credit: Via Universal Studios)
Hagrid's Magical Creatures Motorbike Adventure is finally open at The Wizarding World of Harry Potter Orlando, and fans worldwide are flocking to the park for a chance to hop on the latest attraction. The ride is certainly fun, but where does it fall in regards to the park's other Harry Potter attractions? What other rides are top priority when visiting Hogsmeade and Diagon Alley?
CinemaBlend recently took a trip to the theme park and rode every ride to prepare a definitive ranking of which rides are the best and which are still good, but maybe not quite as big of a thrill in comparison. On this breakdown, we'll considering the ride itself, the quality of references to the Harry Potter universe, and entertainment value while standing in line. Look at us rambling on like an indecisive Sorting Hat, let's make some decisions!
5. Flight Of The Hippogriff
Flight of the Hippogriff is certainly the most chill ride of The Wizarding World of Harry Potter Orlando, but that's mainly by design. This is a roller coaster for those who don't want too extreme of an experience, and is ideal for younger children. It's one of the shorter rides in the park and a good pick for a young witch or wizard looking to get a jolt of excitement, but not looking to be horrified.
There isn't as much to see while waiting in line compared to other attractions, but Flight of the Hippogriff does give one of the best views of Hogsmeade one can get in the area, and a sweet view of Hagrid's Hut. That said, patrons can get a much closer view in the queue for Hagrid's Magical Creatures Motorbike Adventure, which ensures this one takes the bottom spot even though it still is a great ride.
4. The Hogwarts Express
Those who think The Hogwarts Express is merely a means of transport between Hogmeade and Diagon Alley are sorely mistaken, as the famous train from the books and films is far more appealing than walking between the two parks on many levels. It starts with the line, which really captures the aesthetic of King's Cross and Platform 9 3/4's to a "t." Just don't try to run into any walls to get to the latter!
Of course, the real fun happens when patrons are seated in their train cars, as digital screens give the illusion that you're traveling around the fictional Wizarding World and just on the other side of the door from some of the franchise's most iconic characters. It really makes the trip fly by, and also makes the whole experience a lot less awkward if you happen to share a cabin with complete strangers.
3. Harry Potter And The Escape From Gringotts
Harry Potter And The Escape From Gringotts is without question the crown jewel of Diagon Alley. The giant fire-spewing dragon atop the mythical bank is an attraction all on its own, and then one goes inside and sees all the animatronic goblins hard at work maintaining ledgers and balancing accounts. Things only get more immersive as line-goers make their way into the vaults, and prepare for an elaborate and well-constructed indoor roller coaster ride.
There's a lot to love about the ride itself, although one particular highlight is that it's one of the only times Lord Voldemort (played by the magnificent Ralph Fiennes) appears throughout the entire park. The wonderful and deranged Bellatrix Lestrange makes an appearance as well, and patrons go on a ride that's the closest we can ever hope to get to that actual tour beneath Gringotts.
2. Harry Potter And The Forbidden Journey
Let the record state that when it came to ranking Harry Potter and the Forbidden Journey and Escape From Gringotts, it was a very tight race. Both rides are about equal in terms of enjoyment, although the use of animatronics in Harry Potter and the Forbidden Journey did present a slight advantage for me personally. With that said, the ride itself is a little more relaxed than Escape From Gringotts, which had them in equal standing.
The key difference maker here is the line experience, in which Harry Potter fans walk through Hogwarts. How can any line experience compare to that? You're roaming the same halls as some of the greatest witches and wizards of the world once did before! Ok, not really, but it really does feel like it, and the moving pictures and Sorting Hat are nothing short of a dream to see in person. Hands down, this is the best line experience.
1. Hagrid's Magical Creatures Motorbike Adventure
Last, but obviously not the least, is Universal Orlando's Wizarding World of Harry Potter's newest ride. Hagrid's Magical Creatures Motorbike Adventure is certainly worth the hype, even if the wait right now seems a bit long. That's saying a lot considering it replaced the much-beloved Dueling Dragons, but Universal's "story-coaster" maintains the intensity of the original ride while stunning riders with amazing animatronic beasts and a very surprising drop.
Then there's the line experience, which is stacked with a staggering amount of scenery and easter eggs that fans of Harry Potter will love. This includes an up-close and personal view of Hagrid's Hut, a look inside Hagrid's Care of Magical Creatures workshop and a journey through the Forbidden Forest. It's all amazing,and will be an experience Universal Orlando will have to work very hard towards to top in the years to come.
Some may view Hagrid's Magical Creatures Motorbike Adventure in the top spot as reactionary, but after riding all the rides over the course in two days, I can say with certainty it is not. This is a coaster that will be sought out by anyone who visits Universal Orlando regardless of whether or not they're fans of Harry Potter. This puts it well above the rest in terms of ranking, but every ride in the kingdom is still plenty fun.
Wizarding World Of Harry Potter: 5 Must-See Attractions At Harry Potter World
Agree or disagree, the comments are open for anyone who has something to say about the rides at The Wizarding World of Harry Potter Orlando. Sound off, and be sure to stick with CinemaBlend for the latest in television and movie news.
Your Daily Blend of Entertainment News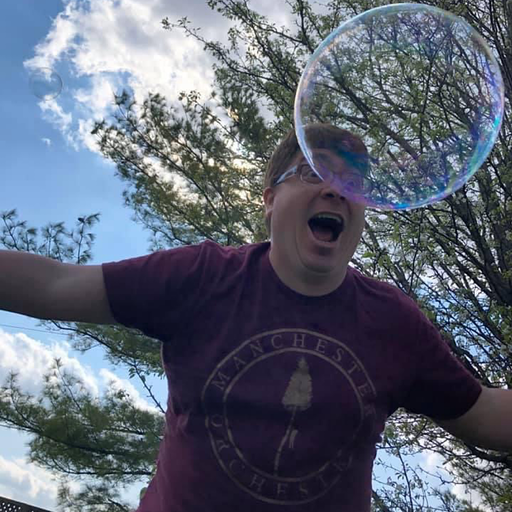 I like good television but also reality television. His day largely consists of balancing his workload between reporting on the latest and greatest news in Star Trek and other sci-fi, as well as 90 Day Fiancé, WWE, Big Brother, and more.