How Kristen Stewart Will Surprise People In Charlie's Angels, According To Elizabeth Banks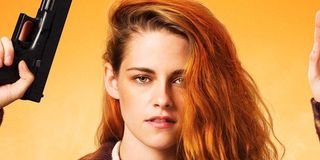 With its trailer out and marketing campaign underway, the Charlie's Angels reboot is now very much on the public's radar. The film stars Kristen Stewart, Elizabeth Banks, Naomi Scott, Ella Balinska, Djimon Hounsou, and Patrick Stewart. Banks directed the film. Main cast aside, we know a fair amount about the reboot but we still have a feeling that we're in for more surprises. One of these surprises was hinted at by Elizabeth Banks herself in a recent interview.
During a press call, which CinemaBlend was on, Elizabeth Banks was asked about Charlie's Angels possibly showing a side of Kristen Stewart that people haven't seen before. Here's what she about that:
Elizabeth Banks' comments on Kristen Stewart's comedic chops were echoed by the former Twilight star herself, who described the new movie as "funny and weird" and not just "woke." Apparently, Stewart is going to surprise viewers more than they realize.
But it's Elizabeth Banks' comments on the action that caught my attention. Judging from the trailer, the action is solid and provides the relentless thrills and breakneck pacing which characterized the originals. When asked about where her approach to directing action originated, she said:
Elizabeth Banks did say it was more of a continuation than a reboot so we will see how all that works when the film hits theaters this November.
After a short delay, Charlie's Angels is now confirmed to hit theaters on November 15, 2019. Keep up with everything heading to the big screen this year with our handy 2019 movie release date schedule.
Your Daily Blend of Entertainment News