Wow, Disney Made More Than $7 Billion From Remakes In The Last 9 Years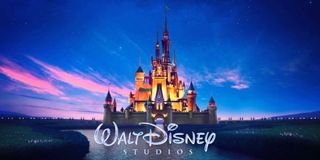 Say what you will about Disney and its partiality to remakes, but you've gotta admit that nothing is really discouraging them from revisiting fan favorites. Reviews for most of these revisitations have been positive, and despite their derivative nature, they still make an absolute killing at the box office. Heck, the company's latest high-profile release, the remake of The Lion King, is already just days away from $1 billion at the worldwide box office. Why would Disney ever stop after seeing that kind of feedback?
It's guaranteed that Disney won't. According to a CNBC report, Disney's remakes have, collectively, raked in more than $7 billion since 2010. That's insane. Couple that with the fact that many more remakes are on the way and you're faced with the reality that the Mouse is unstoppable. Disney also recently purchased Fox, a move that has only increased the company's already tightening grip on the movie industry.
Here are Disney's top "live-action" reimaginings at the worldwide box office so far, per Box Office Mojo:
After this weekend, Jon Favreau's The Lion King will easily pass his previous Disney remake, The Jungle Book.
Several of Disney's most anticipated remakes include 2020's Mulan, the Angelina Jolie-led Maleficent: Mistress of Evil, Hunchback of Notre Dame, James and the Giant Peach, Lilo and Stitch, and a number of updated versions of beloved classics that honestly shouldn't be touched. Just my opinion.
If the successes of the reworked versions of The Lion King, Beauty and the Beast, The Jungle Book, and others are anything to go by, it's very likely that viewers will continue to show up in droves to see the many, many rehashes of perfectly fine films.
Many of the animated films upon which these new interpretations are based were defined by both their style and their ability to imbue humanity into non-human characters. With these recent adaptations, the flair and feeling which characterized the originals are notably, tragically absent. The mediocre remake of The Lion King is a perfect example of this. It, and many of its cousins, suffer greatly from their own soulless approaches. Again, personal opinion, but I feel like these films are suffering because they have no real identity.
2017's Beauty and the Beast did remarkably well financially ($1.2 billion worldwide!), even if it was, essentially, a pretty yet overproduced attempt to emulate a better movie. Jon Favreau's The Jungle Book stands as one of the only Disney remakes that did its job well; a strong cast, stunning attention to detail, and slight deviation from its source material helped make its success possible.
You can keep up with everything Hollywood is making, remaking, and rebooting by referring to our handy guide and planning what you're going to see this year.
Your Daily Blend of Entertainment News