Star Wars: 10 MCU Actors Kevin Feige Needs To Bring To A Galaxy Far, Far Away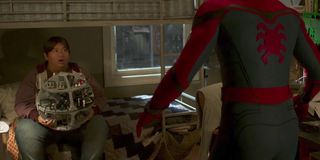 (Image credit: (Marvel))
In a month already filled with twists and turns for the MCU, the following news was announced: Kevin Feige is working on a Star Wars movie. Yes, the Marvel Studios chief at the helm of the jaw-dropping, universe-building, box-office dominating MCU over the years is brainstorming for a galaxy far, far away. Now the question is: who will he bring along for the light speed ride across the stars?
Per the initial report about Kevin Feige and Star Wars, he already knows who he wants to cast in the lead role. Could this mean he's drawing from the expansive MCU family of actors we've previously seen don superhero suits and discuss Infinity Stones? If so, Kevin Feige has no shortage of talent to call up for the movie's various roles. Here are our picks:
Annette Bening
Earlier this year, Captain Marvel enlisted the legendary actress Annette Bening to play the Supreme Intelligence and Dr. Wendy Lawson. The four-time Oscar nominee always brings a certain esteem to her performances, and her work alongside Brie Larson's Carol Danvers was a standout in the '90s set origin story. However, her role in the MCU doesn't look like one that would continue past the first Captain Marvel movie, but we'd still like to see her do more in the sci-fi genre! She has major range – she could pull anything off really.
Winston Duke
The Star Wars franchise has always loved casting fresh talent in its movies, and Winston Duke is about as fresh as it gets! The actor found his big-screen debut as M'Baku in 2018's Black Panther and has since charmed in Jordan Peele's Us. Although Duke has been stealing scenes in major projects, it feels like we haven't seen the full scope his talents just yet. He's already a familiar name, but now Feige has the power to solidify Duke's star status.
Chris Evans
Then there's Captain America. Now, Chris Evans has just wrapped up a decade-long chapter of being in the spotlight as Steve Rogers. But even before that, he was finding roles in big movies such as Fantastic Four. He's great in indies too, but Evans has always thrived in blockbusters. I can see Evans coming to Star Wars to take on something incredibly different than his boy scout role. He and Feige trust each other. Plus, he's already shown his direct interest.
Laurence Fishburne
Is anyone else a bit disappointed Laurence Fishburne is in the MCU, but wasn't given much to do? He had a supporting role in 2018's Ant-Man and the Wasp as Dr. Bill Foster. The Matrix star is an incredible character actor who has delivered great performances throughout his career, but we're always itching for another powerhouse role from the 58-year-old actor. He's established roots with Disney with the Ant-Man sequel, Black-ish and the upcoming Moon Girl and Devil Dinosaur series, so now it's time for him to stun in the Star Wars universe!
Danai Gurira
Ever since Danai Gurira graced the big screen for Black Panther, she speared a scar right into our hearts. She has this unique combination of commanding a powerful presence and injecting heart into scenes. She's one of the most interesting new actors to join the MCU. Now, we know Black Panther 2 is happening and she could have a larger role in the sequel. Still, put Danai Gurira in Star Wars, Kevin Feige. She'd be an instant favorite!
Daniel Kaluuya
Ok, yes, this is list is stacked with Black Panther actors, but there's so much talent there! Daniel Kaluuya didn't really get a large enough role to really shine in the Wakanda-set epic either. He deserves a larger swing in the Star Wars movies. The Get Out actor earning an Oscar nomination for the breakout Jordan Peele horror movie. Whatever big plans Lucasfilm has for the franchise, the actor is in high demand following Get Out and it'd be smart to bring him in!
Brie Larson
It helps to be a big Star Wars fan if you're going to make one of its movies. Kevin Feige is certainly a longtime one. So is Brie Larson. She has made it known in the past by posting awesome pictures of her at Disneyland's Galaxy's Edge, wielding lightsabers and such. She's good friends with Samuel L. Jackson (a.k.a. Mace Windu) and looks great in Jedi garb. Following a more restrained performance in Captain Marvel, it would also be nice to see what else she can do on a large scale movie!
Evangeline Lilly
It's time to help Evangeline Lilly complete a record. She's been in the Lord of the Rings franchise and the MCU, so Star Wars would complete the trifecta! Since becoming a favorite on Lost, the actress has remained iconic with the blockbuster roles she's accumulated and she'd be a solid addition in Star Wars too! She actually once admitted to approaching J.J. Abrams for a role in The Force Awakens. And hey, her Lost co-star (and LoTR's Merry) Dominic Monaghan is about to be in The Rise of Skywalker.
Kurt Russell
Kurt Russell in space! Need I say more? The actor is a Disney legend, who got his start with the studio playing a teen in a variety of the studio's films in the '60s and '70s. It's always great to see him return to his roots for films such as Miracle, Sky High and Guardians of the Galaxy Vol. 2, but a turn to the Star Wars franchise would be nothing short of epic. He has the star power to get fans excited. Who knows? He could be the next Obi-Wan Kenobi type for a new generation.
Tilda Swinton
Lastly, the incomparable Tilda Swinton would be a magnificent addition to the Star Wars universe. She's adept with disappearing into unconventional character roles perfect for the alien world often uncovered in Star Wars. Between her roles in Wes Anderson movies, Snowpiercer, Suspiria or Okja, it only seems like a matter of time before Tilda crosses over to a galaxy far, far away! While she has a vital role to play in the MCU as the Ancient One, there's always room for more of her talent on the big screen.
There's so much talent in the MCU! Which is your favorite pick? Or what did we miss? Share your selections in the comments below!
This poll is no longer available.
Your Daily Blend of Entertainment News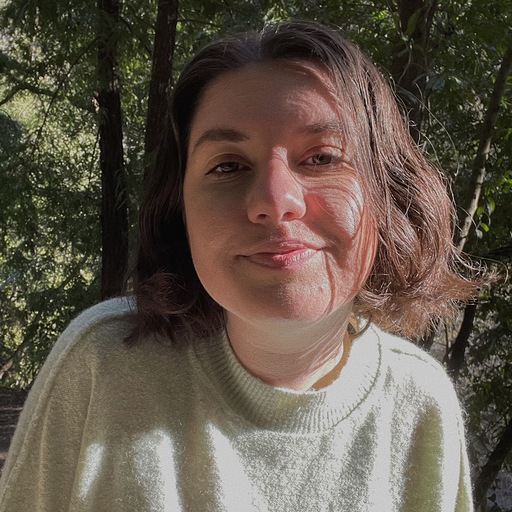 YA genre tribute. Horror May Queen. Word webslinger. All her writing should be read in Sarah Connor's Terminator 2 voice over.