Tom Holland Helped Sony And Marvel Reach A New Spider-Man Deal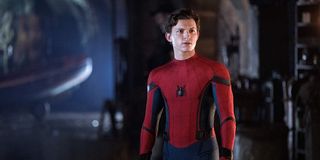 In a surprising turn of events, last week it was announced that Disney and Sony had mended fences and will work together on a third MCU-set Spider-Man movie. It was a quick turnover from the shakeup less than a month earlier that saw the two studios going their separate ways on the Web-Slinger front, and as it turns out, the actor who brings Spidey to life, Tom Holland, played a key role in making this new deal happen.
At the beginning of last month, Sony Pictures chairman and CEO Tony Vinciquerra said that "for the moment, the door was closed" on a reconciliation with Disney, indicating that Spider-Man would indeed be removed from the Marvel Cinematic Universe. But according to The Hollywood Reporter, Tom Holland "made multiple appeals" to Sony film chairman Tom Rothman and Disney chairman and CEO Bob Iger to reach a resolution on Spider-Man's live action film future.
Apparently Tom Holland started taking matters into his own hands after his appearance at D23 in late August, when he told fans that he loved them 3,000. Holland had a lot of clout at Sony because in addition to playing Spider-Man, he's also leading the studio's cinematic adaptation of Uncharted. That allowed him to request that Tom Rothman "re-engage" with Disney, and at the same time the actor reached out to Bob Iger to also return to the bargaining table.
The main sticking point between the Disney and Sony split has been money, which is hardly surprising in Hollywood (though Sony claimed shortly after the news came out that Kevin Feige was too busy to tackle more Spider-Man movies). Per THR, Disney, unsatisfied with collecting 5% of the gross of Spider-Man: Homecoming and Spider-Man: Far From Home, originally sought a 50/50 co-financing deal, which was later decreased to a 25/25 proposal. But Sony reportedly didn't deliver a counteroffer for almost six months, leading Bob Iger to cut off negotiations.
However, once Tom Holland brought the two sides back together and explained how many fans wanted Spider-Man to keep being active in the MCU. Ultimately a new deal was reached that sees Disney's stake being increased to 25% of net gross, meaning the Mouse House will also chip in on 25% of the budget. In addition to Disney and Sony jointly producing a third Spider-Man movie, Holland's Spidey will also appear in a yet-to-be-revealed Marvel Studios film.
Had Disney and Sony not reconciled on all things Spider-Man, it's unclear how Tom Holland's Spider-Man would have been handled going forward. Ever since being introduced in Captain America: Civil War, this version of Spidey has been closely connected to the wider MCU mythos, mainly through his relationship with Tony Stark. It would have been weird if the next Spider-Man movie couldn't have even mentioned those ties.
It's also worth noting that in last week's Spider-Man announcement, Kevin Feige stated that he's the only hero "with the superpower to cross cinematic universes." When it still looked like there was no chance of Spidey returning to the MCU, there was a lot of speculation that he could be incorporated into Sony's own Marvel universe. So even though he's still sticking around the MCU, perhaps he'll also have the opportunity to hang out with Venom, Morbius and the rest of the Spider-centric gang.
It's also worth clarifying that as far as we know, Marvel/Disney will continue to remain uninvolved in both the live action Sony Marvel films (though supposedly Kevin Feige "lent an unofficial hand" on Venom) and the animated Spider-Verse films. So if Spider-Man does indeed end up hopping between that franchise and the MCU, then obviously Disney and Sony will need to coordinate to ensure that no wires are crossed with usage of the character.
When we left off with Tom Holland's Peter Parker at the end of Spider-Man: Far From Home, J. Jonah Jameson of The Daily Bugle released doctored footage to the world showing Quentin Beck, a.k.a. Mysterio, framing Spider-Man for the Elemental incident in London and revealing that the Wall-Crawler was Peter Parker. So now Holland's Spider-Man has even more in common with his comic book counterpart, as much of the public will surely be distrustful of him, and even worse, the mask won't help him hide.
That kind of cliffhanger would have been incredibly difficult to follow up on had the MCU mythology not been available for the next Spider-Man movie. Even if Spidey was going to be spending more time in his own corner of the franchise, his relationship with Tony Stark, not to mention Mysterio's connection to Stark, is too important to just ignore. Thankfully, we don't need to worry about that anymore.
We're still in the dark about what to expect from the third Spider-Man movie, though it looks like Jon Watts, the director of Spider-Man: Homecoming and Spider-Man: Far From Home, is in talks to helm the threequel. Chris McKenna and Erik Sommers have also re-teamed to write the script. Jon Watts previously expressed interest in having Kraven the Hunter be the villain.
As for Tom Holland, he has plenty of projects you can check him out in before the next Spider-Man movie arrives. He'll appear later this year in The Current War (which was originally supposed to come out in 2017) and Spies in Disguise, and along with Uncharted, his 2020 work includes Dolittle, Onward and Chaos Walking.
It remains to be seen if Disney and Sony are truly in this for the long haul or if another separation is forthcoming. For now, Spider-Man fans should be thankful that Tom Holland intervened and managed to get both sides to talk again, resulting in Spidey continuing to contribute to the MCU.
The next Spider-Man movie swings into theaters on July 16, 2021. Don't forget to look through our Marvel movies guide to learn what else the MCU has coming up. For cinematic content a little closer on the horizon, consult our 2019 release schedule and 2020 release schedule to plan your trips to the theater accordingly.
Your Daily Blend of Entertainment News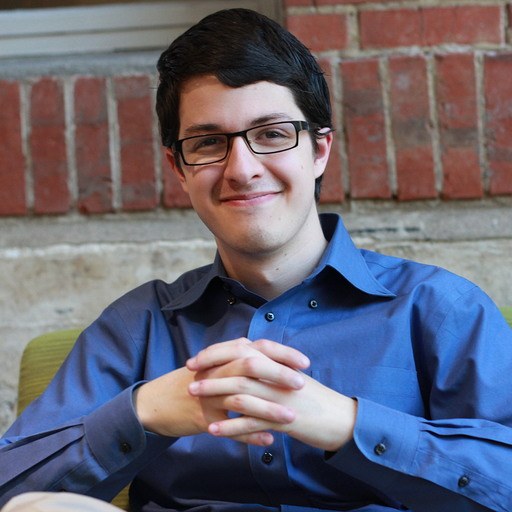 Connoisseur of Marvel, DC, Star Wars, John Wick, MonsterVerse and Doctor Who lore. He's aware he looks like Harry Potter and Clark Kent.