Is Star Wars: The Rise Of Skywalker Bringing Back Another Original Trilogy Character?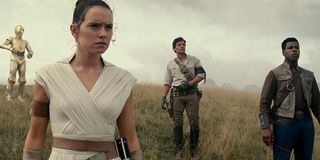 Star Wars: The Rise of Skywalker will serve as the final chapter of the decades-long Skywalker Saga, so it's unsurprising that J.J. Abrams and his team are bringing back a lot of familiar faces for the proceedings. Besides most of the main characters from the Sequel Trilogy being back in action, we'll also reunite with folks like Billy Dee Williams' Lando Calrissian and Ian McDiarmid's Palpatine, and now there's talk about if hotshot Rebellion pilot Wedge Antilles will also be back.
Played by Denis Lawson (the uncle of Ewan McGregor, who's reprising Obi-Wan Kenobi for an upcoming Disney+ series), Wedge Antilles appeared in all of the Original Trilogy movies. He was one of the few pilots who survived the assault on the first Death Star in A New Hope, he flew as part of Rogue Squadron during the Battle of Hoth in The Empire Strikes Back, and he led Red Squadron in the assault on the second Death Star in Return of the Jedi. He ranks as one of the best pilots in the Star Wars mythology, though the causal viewer might not be able to recall him instantly.
We haven't heard much about Wedge Antilles in the post-Return of the Jedi official Star Wars canon (he was a major player in the Legends continuity), but it looks like that's changing soon. A leaked cover for the Spanish version (via EckhartsLadder) upcoming novel Star Wars: Resistance Reborn recently emerged on social media, and the big difference between this cover and the English version released months back is that an older Wedge is included.
Star Wars: Resistance Reborn chronicles Leia Organa, Poe Dameron, Finn and Rey working to rebuild the Resistance following the events of The Last Jedi, and evidently Wedge Antilles will play a role in that story. But this understandably also prompted speculation about if Denis Lawson will reprise Wedge in The Rise of Skywalker.
As it turns out, there might be more to this than just fan wishes, because the Star Wars podcast Rebel Force Radio claims to have received confirmation from a representative for Denis Lawson that he will indeed appear in The Rise of Skywalker. This should in no way be constituted as official, and knowing Lucasfilm's penchant for extreme secrecy, it's possible we won't know for sure if Wedge is appearing until the movie actually comes out.
It's worth noting that Denis Lawson was asked to appear in The Force Awakens, but he declined due to scheduling issues. At this point, all we know for certain is that Wedge is still alive in the aftermath of The Last Jedi, so it's not implausible that he could take part in The Rise of Skywalker, though presumably his role would be minor given how stacked this cast already is.
Considering that The Rise of Skywalker is the end of an era and future Star Wars movies will explore other corners of the galaxy far, far away, it would make sense to bring back Wedge Antilles alongside other fan favorites since this is basically the last opportunity to do so. Surely Resistance Reborn will provides details on what he's been up to over the last three decades, but it'd also be great to see him on screen one last time, especially if he's in a cockpit.
Star Wars: The Rise of Skywalker opens in theaters on December 20. Be sure to look through our 2019 release schedule to learn what other movies will be out before the year is over.
Your Daily Blend of Entertainment News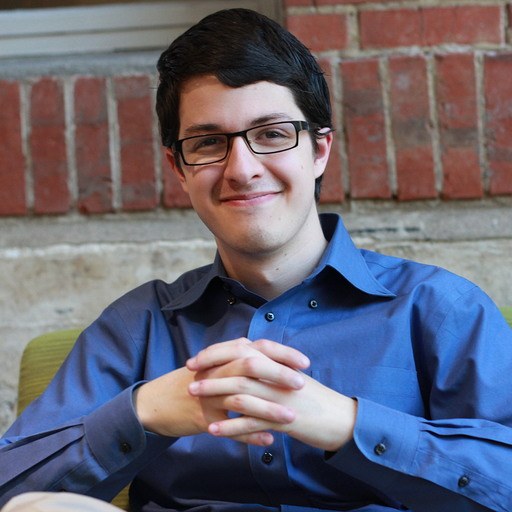 Connoisseur of Marvel, DC, Star Wars, John Wick, MonsterVerse and Doctor Who lore. He's aware he looks like Harry Potter and Clark Kent.