Pixar's Onward Trailer: Tom Holland And Chris Pratt Go On A Twisted Magical Journey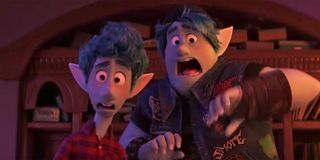 Pixar has been making sequels left and right lately, but the studio has plenty of new animated projects in development, as well. Up next is Onward, a quirky new film from the Disney-owned studio about two teenaged boys bringing their dad back from the dead for one day with the help of a wizard's staff.
Only, as the trailer will show you, there are some snafus to their late dad's plan. It's a pretty wild starting point for the plot of an animated film, but you need to see it to believe it. Luckily, Pixar released a new trailer this week and you can check it out in full below.
Dead parents are a pretty common trope in animated movies, but this one is less of a sad portion of a storyline and more about wish fulfillment. In fact, most of this trailer plays for humor, as two brothers go on a quest to bring back their dad in order to spend one day with him, thanks to a magical spell. The spell goes a bit awry and they are only able to bring half their dad back – as in literally the lower half of their father.
Yet, they yearn to get a bit more out of their late father in the 24 hours they have to spend with him. In order to fix the spell, they go on an adventure that seems to involve angry unicorns, aggressive pixies, a large number of police officers and some more magical spells.
Tom Holland and Chris Pratt are the leads in this one, and there's some pretty amusing banter between the two, who play the brothers in the film. The movie will actually reunite the two actors, who are both famous in the MCU and were a part of Avengers: Infinity War and its follow-up Avengers: Endgame, which hit theaters earlier this year.
Earlier this year at D23, the director of Onward, Dan Scanlon said this movie is, at its heart, inspired by his own childhood. Scanlon's own father passed away when he was a young man, so the idea that two teenagers could bring their own dad back in a magical way was likely somewhat of a cathartic experience. I do not doubt this one will also feature Pixar's unique brand of humor mixed in with emotional heart.
Onward had been in development over at Pixar since at least 2017, which the project was first announced. The cast, which also includes Julia Louis-Dreyfus as the mother of the two brothers, came together back in 2018. The movie itself is set to be released on March 6, 2020. So, now that we've gotten a really good look at Onward, expect to see more from the movie in the coming months.
Meanwhile, Disney still has the Frozen II release from Walt Disney Animation Studios to get through. That's out on November 22.
Your Daily Blend of Entertainment News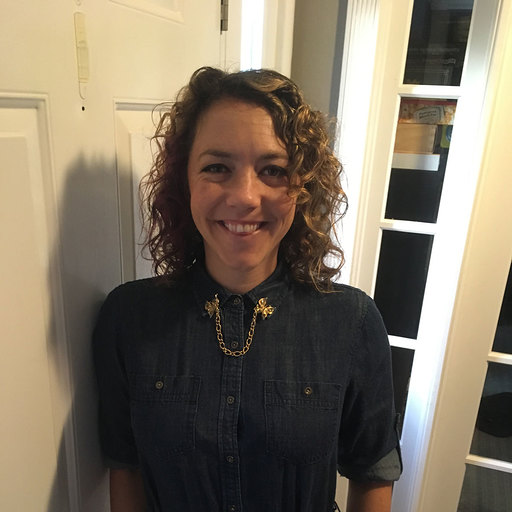 Reality TV fan with a pinch of Disney fairy dust thrown in. Theme park junkie. If you've created a rom-com I've probably watched it.