Why T.J. Miller Doesn't Want Deadpool 3 To Happen After X-Force Movie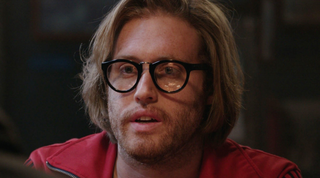 Despite incredible popularity, there's been a ton of confusion around the cinematic future of Deadpool. The Disney/Fox merger has seemingly caused delays in development for both Deadpool 3 and the X-Force film that will likely feature Ryan Reynolds' iconic foul-mouthed hero. And one of the franchise's stars, TJ Miller, has some thoughts about whether a threequel should even happen.
On November 15, TJ Miller was a guest on The Adam Carolla Show, where he discussed, among other things, his line of hot sauce and the future of the Deadpool franchise. The actor gave an update, to his understanding, as to where the film's creators are in the development process, saying:
TJ Miller went on to explain that he has very specific concerns about how successful a subsequent Deadpool film could be -- at least, as far as quality is concerned. He said:
Despite TJ Miller's uncertainty and reservations, it seems like the future of Deadpool 3 hinges more on "when" rather than "if." Writer Rhett Reese made it clear that as far as he knows, the third chapter is set to come after the X-Force movie. Deadpool's co-creator said it's coming "soon." And earlier this year, Ryan Reynolds revealed that he's developing the series' next installment.
What's less clear is TJ Miller's future with Deadpool. Since 2017, he's faced accusations of bullying and sexual assault, on top of other legal problems. His chaotic stint and subsequent departure from Silicon Valley in 2017 also made headlines. And we know for sure that he won't be a part of X-Force. While Weasel is most certainly woven into the fabric of the series if the Deadpool team chooses to keep TJ Miller on board, it will most certainly be controversial. So, for the time being, we'll have to join him and everyone else, and just wait for more news.
Your Daily Blend of Entertainment News