Deadpool Director Says He Quit Because Ryan Reynolds 'Wanted To Be In Control'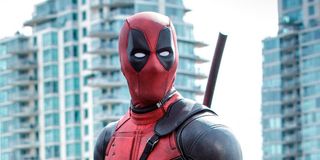 After the tremendous success of Deadpool, fans were surprised when director Tim Miller abruptly left the franchise. After he bowed out of Deadpool 2 during its development, star Ryan Reynolds hinted that the two had struggled with creative differences. Now, Tim Miller has provided his own perspective on why he quit -- and for him, it had more to do with the actor's desire for control.
During an interview with KRCW's The Business, the director was asked about his Deadpool departure, and he had this to say about how he saw his future with the series:
In truth, it's never been a secret that Ryan Reynolds has played a hands-on role in making Merc the Mouth a Marvel mainstay since he first appeared in X-Men Origins: Wolverine. He helped produce Deadpool and was both a producer and co-writer on Deadpool 2. And Ryan Reynolds is also active behind the scenes helping to get Deadpool 3 off the ground. To say the franchise is a passion project would be an understatement.
So, it's easy to understand how his commitment to his vision might make it difficult for a director to do their job. In an ironic twist, after Tim Miller exited Deadpool 2, he signed on to direct Terminator: Dark Fate, and encountered a similar issue, this time with the film's producer, James Cameron. During his conversation with The Business, he opened up about the challenges he faced during that production as well -- and again cited feeling a lack of control as a reason for his frustration. He made it clear he wouldn't work with James Cameron again, either.
With or without Tim Miller, it appears that the Deadpool franchise will go on. Behind-the-scenes drama around the Warner Bros. and Fox merger have led to production delays. But writer Rhett Reese seems to think they will get started soon. And earlier this year, Ryan Reynolds told Variety he and the rest of the Deadpool 3 team are hard at work crafting a unique story. Though David Leitch took over for Tim Miller on Deadpool 2, there is no official word as to who will be sitting in the director's chair once Deadpool 3 starts rolling.
Your Daily Blend of Entertainment News
Thank you for signing up to CinemaBlend. You will receive a verification email shortly.
There was a problem. Please refresh the page and try again.