Bond 25: Let's Discuss That Massive Secret That's Teased In The No Time To Die Trailer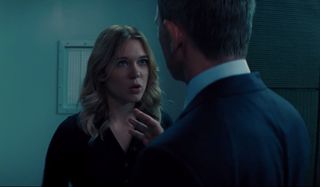 After growing pains, scheduling shifts, and some rather unfortunate injuries and incidents plaguing the production of No Time to Die, director Cary Joji Fukunaga's entry into the legendary James Bond series finally showed the world its first look at its action packed contents. To say that the result was impressive is an understatement, as there's not only some massively satisfying action present, but a new mystery that Daniel Craig's superspy will have to uncover. And it's all down to a secret that Lea Seydoux's Dr. Madeleine Swann may or may not be hiding from him, which could tie her to the notorious terrorist organization SPECTRE.
There's a 90% chance that there is some great big shadowy secret that No Time To Die has in store for Dr. Swann, and considering what's been shown above, one theory starts to stick out. Before we go to much further into discussing this theory, take a look at this morning's trailer for yourself.
And now, let's talk about just what Madeleine Swann could be hiding in her complicated past:
Madeleine Swann Might Be A Former/Current SPECTRE Operative
Right now, the big theory seems to be that Madeleine possesses a hidden tie between herself and the organization her family has served in the past. As we learned in the previous James Bond film, also named Spectre, Swann's father, Mr. White (Jesper Christensen,) was entrenched in the operations of Ernst Stavro Blofeld's (Christoph Waltz) nasty enterprise as far back as her own formative years.
So there's a possibility that Madeleine Swann is either a former or current SPECTRE agent, who could have been in the family business at a very young age. It might feel strange, but there's already enough clues to start solidifying this assumption in a comfortable manner. There's another, wilder theory that spawns from this assumption, but for now let's discuss this more grounded possibility.
Madeleine Swann Is Already Weapons Trained
As discussed in Spectre, Madeleine Swann has a distaste for guns. The reason being, there was once an intruder who tried to kill her father in her childhood, and she didn't hesitate to shoot that man dead in his tracks. This story could play an important part in No Time To Die, as the British publication Express reported that the film formerly known as Bond 25 will have a flashback to this very encounter.
Madeleine Swann already knew how to assemble a gun thanks to her childhood with a SPECTRE employed father. So either he taught her these skills to protect her throughout life or, in a more chilling scenario, there's a possibility that she could have been a child soldier working for Blofeld. That is, until she turned away from that life and became a psychologist. Which brings up another interesting point.
Swann Seems To Be Working For MI6 At The Worst Time Possible
Throughout No Time To Die's trailer, there seems to be an assumption that the relationship between James Bond and Dr. Swann at the end of Spectre hasn't lasted. Be it his own insecurities, or a general falling out between the two, it seems the potential secret that Madeleine is hiding broke their coupling in two. Which makes it all the more awkward that the two seem to be working for MI6 after Bond comes out of retirement.
As it just so happens, Blofeld is in MI6 custody, and if Swann were to be a SPECTRE agent in hiding, this would be the perfect opportunity to stymie Bond's professional efforts to thwart their organization. Between their failed relationship, and Blofeld's Hannibal Lecter like imprisonment bringing him into the fold after all, the man we once knew as 007 is in a tighter spot than he's ever been.
No Time To Die's Villain May Have Been Part Of SPECTRE As Well
Thinking backwards to the assumption that Madeleine Swann's childhood run in with an intruder, if No Time To Die does show us that particular moment, it seems to be reasonable to assume that Rami Malek's Safin is indeed the man that attacked Mr. White and Madeleine Swann all of those years ago. Facial scarring on both the masked assailant and Malek's face during the big reveal show that he's chasing someone wearing the broken mask that Madeleine tears up upon seeing.
With a more complete look at that mask being shown in the No Time To Die trailer, the flashback theory seems to be in play. If this is the case, Madeleine and Safin know each other from way back, which could confirm that not only Madeleine but also Safin were child soldiers for Ernst Stavro Blofeld. Though there's one other possibility tying both parties to Blofeld's organization that could prove to be more outlandish than anything we've seen in the recent run of James Bond movies.
Madeleine Swann And Safin Could Be The Results Of A SPECTRE Science Experiment
There's an exchange between Safin and Bond that seems to hint at a much darker possibility when it comes to the existence of No Time To Die's villain.
As of this moment, the James Bond series canon starting with 2006's Casino Royale seems to be a much more grounded affair than the more classic adventures. In the past, there have been villains trying to use genetic engineering/warfare, the very subject that's rumored to be at the center of Safin's schemes in No Time To Die.
Put together with the dialogue above, there's a possibility that Safin is a clone, or at least another variant of a genetically enhanced soldier that SPECTRE has been tinkering with. So if Madeleine Swann does have ties to this man in her past, it could be because they were competing agents within Blofeld's family of operatives.
Why Madeleine Swann's Secret Could Prove Fatal To James Bond
One final note should be mentioned when it comes to Madeleine Swann's big secret in No Time to Die. No matter what this hidden truth turns out to be, it appears to be something so horrific, it'll ruin James Bond; possibly even drive him into the path of further and fatal harm. Blofeld tells him as much, when he speaks the following line in the trailer:
This might not be a literal death, but rather a metaphorical, and even emotional one. If Swann's secret is confirmed to be SPECTRE related, this would definitely be reminiscent of the time Vesper Lynd snuck under Bond's radar, and eventually killed herself as a twisted act of atonement. We all know how that affected Bond's psyche, so there's a potential for James to become more reckless, and even more cruel, in his operations. Meaning that the film intended to wrap Daniel Craig's tenure as the legendary British agent could end with him losing his life; freeing up the next participant to start their own chain of adventures in the future of the famed franchise.
Of course, all of this discussion about No Time to Die is predicated on the first trailer we've seen for the film, and a lot can change between now and the film's April 2020 release window. But it feels like this new adventure in the James Bond series is a more personally plotted affair, with Madeleine Swann sitting square in the middle of the proceedings, hiding something that could unhinge the man himself.
No Time to Die reveals all its secrets on April 8th, 2020. Should you want to size up the competition for the box office dollar that weekend, take a look at our 2020 release schedule and see who else is gunning for glory.
Your Daily Blend of Entertainment News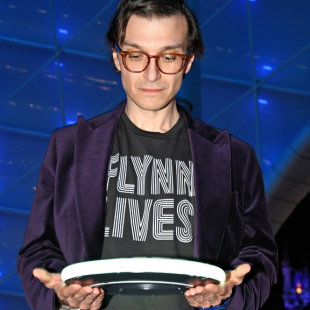 Senior Movies Contributor
CinemaBlend's James Bond (expert). Also versed in Large Scale Aggressors, time travel, and Guillermo del Toro. He fights for The User.