The 6 Best A Christmas Carol Movie Adaptations Ever, Ranked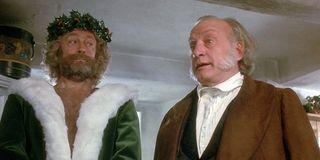 Charles Dickens first published A Christmas Carol in 1843 with John Leech as the illustrator. Over 176 years later, A Christmas Carol has become the ultimate Christmas story. Grouchy, bitter, and cold Ebenezer Scrooge acts as a cautionary tale for what happens when capitalism takes precedence over human kindness. Filmmakers often look to A Christmas Carol for adaptation inspiration, especially in terms of holiday movies. This has resulted in A Christmas Carol being one of the most adapted movies ever.
Filmmakers have produced countless astounding versions of A Christmas Carol, so to include all of them this list would become endless. Instead, we selected six versions of A Christmas Carol that are extraordinary for either the lead's performance, unique twists on the original story, historical significance, or visual achievements. We wanted to create a varied list, so we included some very popular versions, a few lesser-known ones, and ones that appealed to different groups of holiday movie watchers.
6. A Christmas Carol (1938)
The 1938 A Christmas Carol starring Reginald Owen is the first American full-length feature film version of Dickens' story. MGM wanted to create a more family friendly version of Scrooge's story, so they chose to remove some details from the original story that might be too dark. The ghosts of A Christmas Carol are depicted in a less creepy and dangerous way. Also some of Scrooge's backstory is omitted, like Scrooge losing his fiancée Belle from his greed. A Christmas Carol also expands on the background stories of some of the minor characters, like Scrooge's nephew Fred.
The 1938 version of A Christmas Carol is a classic because it highlights the evolution of A Christmas Carol in American film and television. It also captures the hopeful tone of Dickens classic, while making a compact 69-minute version that hits on key elements of A Christmas Carol. It gets the moral and messages right, creating a heartwarming version of A Christmas Carol.
5. A Christmas Carol (1971)
There are many outstanding animated versions of A Christmas Carol, and many more family-friendly than this one, but the 1971 animated version of A Christmas Carol is stunningly animated. It has all the elements that make A Christmas Carol a classic, without shying away from the dark, gloomy, and creepy tones of the original. 1971's A Christmas Carol is probably not for the kiddos as the animation may be too dark and scary. However, for adults, especially those with an appreciation for animation, the lovely experimental style that Richard Williams, Chuck Jones, and team put into this version makes it a top-tier level Christmas Carol.The animators used John Leech's original illustrations as inspiration.
A Christmas Carol only runs a little over 25 minutes, making it a quick view, but a necessary one for the stunning visuals. A Christmas Carol also features voice-over work by Alastair Sim, who played Scrooge in the 1951 version. A Christmas Carol also won the Academy Award for Best Animated Short Film in 1972.
4. The Muppet Christmas Carol (1992)
Charles Dickens' tale of penny-pincher Ebenezer Scrooge isn't exactly a kid-friendly story. It has ghosts, death, greed, and other dark themes that may not be suitable for younger viewers. However, Jim Henson Productions created The Muppet Christmas Carol, a very true to the source material version that is also very family friendly. It offered an exciting return of the Muppets to cinema; it was the first Muppet feature film since 1984's The Muppets Take Manhattan. It was also the first Muppets project since Jim Henson's death in 1990. It acted as a tribute to him and fellow puppeteer Richard Hunt. Jim Henson's son Brian Henson directed The Muppet Christmas Carol.
The Muppet Christmas Carol follows the story of Ebenezer Scrooge by using Dickens' actual words to act as dialogue and narration. The film blends human and puppet actors, with Michael Caine playing the infamous Scrooge and various Muppets taking on supporting characters. Michael Caine treats the film like any acting job by interacting naturally with the puppets, making this version even more plausible. One of the standout parts of The Muppet Christmas Carol is Gonzo acting as Charles Dickens and narrating The Muppet Christmas Carol with Rizzo the rat. The pair creates a comedic dynamic that ranks among the best comedy film duos.
3. A Christmas Carol (1984)
The 1984 made-for-television A Christmas Carol became a fan favorite version partly due to the powerful film persona of George C. Scott, and the all-star cast that includes Frank Finlay, David Warner, Edward Woodward, Roger Rees, and Susannah York. It's a beautifully shot film that captures the feel and look of 1840s London, and the production of this A Christmas Carol feels far more grandeur than most made-for-television films.
CBS broadcast version of the film stays as faithful as possible to Charles Dickens' ghost story. It's a pleasure to watch every year, not only as a moral Christmas tale, but as a beautifully done love letter to the world of Ebenezer Scrooge.
2. Scrooged (1988)
In Scrooged, Bill Murray plays Frank Cross in this modern version of A Christmas Carol. Frank is a television president with plans to have a live broadcast of A Christmas Carol on Christmas Eve. Due to the high demand of the film industry, Frank is being relentless with the details, which means overworked employees. Frank then receives visits from four ghosts who try to save his soul. Unlike most versions of A Christmas Carol, Scrooged takes a comedic approach to the classic tale.
Scrooged is so special because it reminds viewers that the story of Scrooge remains relevant today. People lose their way all the time, and it takes a few ghosts to help remind them to show kindness, compassion, and generosity towards others. Along with Bill Murray's excellent performance, Carol Kane gives a scene stealing performance as the Ghost of Christmas Present. Carol Kane's Ghost of Christmas Present is like if Cinderella's fairy godmother had too many glasses of wine while auditioning for Fight Club.
1. Scrooge (A Christmas Carol) (1951)
The 1951 version of Charles Dickens' classic tale was first released as Scrooge in the UK, but the American markets changed the title to A Christmas Carol. Character actor Alastair Sim gives a dynamic, multi-layered rendition of Ebenezer Scrooge. Effortlessly, Alastair Slim portrays this flawed human, who is both despicable and deserving of empathy. Director Brian Desmond Hurst and screenwriter Noel Langley expand on Charles Dickens novella by making a few changes that highlight the evolution of Scrooge: viewers learn more about how events in his life turned him bitter and selfish.
Scrooge is darker than many versions before it, but it truly emphasizes some of Dickens' important subject matters, like poverty and despair. It's a gloomy look at Scrooge's world, but A Christmas Carol also offers real moments of joy, like when Ebenezer becomes a new man because of his traumatizing Christmas Eve. The 1951 version of A Christmas Carol is a timeless classic that captivatingly captures the essence of the original story.
Honorable mentions go to Mickey's Christmas Carol, Patrick Stewart's 1999 version of A Christmas Carol, and A Flintstones Christmas Carol. Because you can never have too many A Christmas Carol versions, FX plans to release their version A Christmas Carol on December 19, with Guy Pearce starring as Ebenezer Scrooge. This version looks to twist the classic even more, so only time will tell where FX's A Christmas Carol ranks among the other versions.
Your Daily Blend of Entertainment News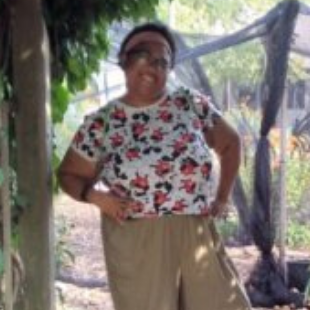 Spent most of my life in various parts of Illinois, including attending college in Evanston. I have been a life long lover of pop culture, especially television, turned that passion into writing about all things entertainment related. When I'm not writing about pop culture, I can be found channeling Gordon Ramsay by kicking people out the kitchen.