The Batman's Jeffrey Wright Is Now 'Off To Gotham' To Start Filming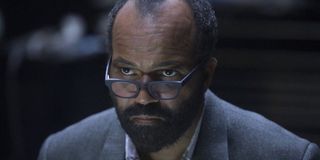 It has been an exciting few years for fans of DC Comics' Batman. And even though we're only a few days into 2020, it's shaping up to be yet another whirlwind. Because according to The Batman star Jeffrey Wright, he's on his way to Gotham -- which means the movie is probably going to start production soon.
On January 4, Jeffrey Wright tweeted a message to his fans letting him know he was getting ready to start his next gig. He wrote, "Woke up jet lagged at 10pm thinking I was late. 4:45am now. Off to Gotham." And just in case it wasn't obvious, he also added the bat emoji to the end of his tweet. That can only mean one thing: The Batman is going to start filming soon.
The actor has been cast as Commissioner Gordon in Matt Reeves' newest entry into the Batman canon. He's the first member of the cast to hint at an official start date, which comes after a lengthy period where The Batman was held up in development. Now, it seems, things are moving pretty quickly.
Back in June, DC officially announced that Robert Pattinson had been cast as the film's titular hero. This past fall, a slew of exciting casting announcements, including Zoe Kravitz and Paul Dano. Jeffrey Wright's role in the movie was unofficially confirmed by Matt Reeves at the end of October. Most recently, Peter Sarsgaard joined the cast -- though we don't know yet who he'll be playing.
And we have also seen evidence that The Batman team was gearing up for their shoot. In November, Robert Pattinson's personal trainer shared an image of the actor in his gym -- making it clear that he had started preparing, at least physically, for his role as Bruce Wayne. Zoe Kravitz cut her hair, which seemed like a sign that she, too, was getting ready to bring Selena Kyle to life. And behind the scenes, Matt Reeves has been assembling an impressive creative team to help him bring his vision for The Batman to life.
There are a lot of reasons to be excited about this next entry into DC's long-running suite of Batman films. Though some feel Robert Pattinson is an unconventional choice to play the Caped Crusader, others are eager to see what Matt Reeves has planned. The recent success of Joker has proven that there is a lot of room to explore various filmmaking styles and narrative tones in the Batman universe.
And though there is no official timetable on record for the movie's shooting schedule, it looks like the cast and crew have plenty of time to get things right. The Batman will hit theaters worldwide on June 25, 2021.
Your Daily Blend of Entertainment News
Your Daily Blend of Entertainment News
Thank you for signing up to CinemaBlend. You will receive a verification email shortly.
There was a problem. Please refresh the page and try again.