The New Mutants Will Officially End Fox's X-Men Era And That's Really Strange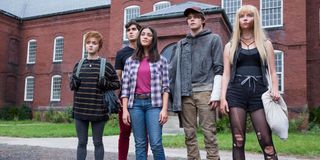 2019 was a year of endings, including for the X-Men. Last summer saw the release of Dark Phoenix, the seventh and final film of the main X-Men film series. Unfortunately for fans, Dark Phoenix was a critical and commercial bomb, thus bringing our journey with Professor Charles Xavier and his team of gifted youngsters to an anticlimactic end.
However, when looking at the overall X-Men franchise under the 20th Century Fox regime, it won't be Dark Phoenix that marks the end of this era of superhero film history, but rather The New Mutants, the long-awaited horror movie that follows five young mutants just discovering their special abilities who must escape a sinister facility. When looking at the Fox X-Men era through that prism, it's strange, yet welcome that The New Mutants will be the capstone to two decades of mutant-led silver screen stories.
Before going further, take a look at the new trailer for The New Mutants below if you haven't already. It dropped earlier today, more than two years after the first preview was released.
Yes, after numerous delays and countless people asking "Will this movie actually be released?" and "Will it be moved to a steaming site?", The New Mutants looks like it is indeed on track to hit the big screen in April. As has become commonplace, The New Mutants will be just one of numerous comic book movies to be released this year, and while it's not necessarily the biggest one in terms of scale, it does stand out more when analyzing at the history of its creation.
The New Mutants Was The Last X-Men Movie Made Under Fox Proper
Let's get the obvious out of the way. Last May, approximately a year and a half after the deal was officially announced, Disney completed its acquisition of 20th Century Fox. As a result, numerous X-Men projects in development, including Gambit and a Kitty Pryde movie, were cancelled, but The New Mutants was in a tricky position. Had things gone according to the original plan, it would have been released on April 13, 2020, long before the Disney/Fox deal was finalized and ahead of Dark Phoenix.
Instead, the setbacks along the way (which we'll explore more later) resulted in The New Mutants being pushed back to spring 2020. Dark Phoenix has already come and gone, and with the Marvel Cinematic Universe still a long ways away from introducing mutants, The New Mutants can slide in to quietly serve as the last Fox-era offering.
Interestingly enough though, it appears as if The New Mutants isn't set within the main continuity of the Fox-era X-Men films, in the new trailer, Alice Braga's Dr. Cecilia Reyes asks one of the kids if they know what mutants are. Considering how the general public was well aware of mutants existing in the main X-Men movies, The New Mutants appears to be standalone not just in the general spinoff sense, but also by taking place in another universe where the presence of mutants is still mostly a secret.
The New Mutants Is Being Presented In Its Original Form
The main reason we've had to wait so long for The New Mutants to come out is because of reshoots. The movie wrapped principal photography in September 2017, but months later, Fox announced that it was delaying the movie for reshoots that would ultimately make the story more frightening and adjust an antagonist subplot. That's fair enough, but as 2018 and 2019 passed, there was barely any word about these reshoots even occurring, although director Josh Boone admitted that the reason it'd taken them so long to get underway was due to deciding what needed to be reshot and the scheduling difficulties with getting the cast members back together.
Which brings us to last weekend, when Josh Boone was asked on Instagram if The New Mutants being screened to the masses would be the original version. He responded:
It's unclear if the reshoots were ever conducted in the first place, or if they were and it was ultimately decided not to use any of that extra material. I'm guessing the former since it's highly unlikely Disney would pour money into more filming and then be okay with nothing from that period being used. Regardless, Disney may be dedicating resources to marketing The New Mutants and possibly even provided some funds for postproduction polishes, but in terms of what unfolded in front of cameras, it sounds like all of it is from back in 2017, when Fox was still its own entity.
This Is Ultimately A Good Thing For The New Mutants
The fact that is The New Mutants will be the last Fox-era X-Men movie to see the light of day is certainly unusual. As mentioned earlier, it seems like the movie is set in its own continuity, so in that regard, Dark Phoenix still stands as the final entry of the main X-Men film series.
And while the planned The New Mutants sequels haven't officially been cancelled, and Josh Boone's revelation that the movie will be rated PG-13 could conceivably allow for Magik, Wolfsbane, Cannonball, Sunspot and Mirage to conceivably exist within the traditional MCU framework, it seems incredibly unlikely that will happen. It's one thing for Disney to meet with Ryan Reynolds about reprising Deadpool under this new regime given his penchant for fourth wall-breaking and over $1.5 billion in box office receipts over two movies, but these New Mutants characters don't have anywhere near that level of status. Plus, Marvel probably wants as clean a slate as possible to introduce its own versions of the X-Men characters.
So even though it seems like The New Mutants will be a one-and-done tale, overall, it's good that this is the movie that'll mark the true end of Fox's time on the X-Men property. Obviously helping to wash the taste of Dark Phoenix out of our proverbial mouths is nice (seriously, what are the chances The New Mutants could be as poorly received as that?), but it's a bonus that what we're getting is the original product as it was intended to be shown, rather than a mix of material from the first shooting period and the reshoots.
Disney may be releasing The New Mutants, but needless to say it's going to feel a lot different than MCU entries Black Widow and The Eternals. There's absolutely no Mouse House influence in The New Mutants' story. Will it be a critical and commercial hit? That's hard to say, but at least The New Mutants is being released unedited to truly be the last Fox-era X-Men movie, rather than being a mix of Fox and Disney efforts. In the end, that makes it more unique.
The New Mutants will hit theaters on April 3, and don't forget to look through our 2020 release schedule to learn what other movies are coming out this year.
Your Daily Blend of Entertainment News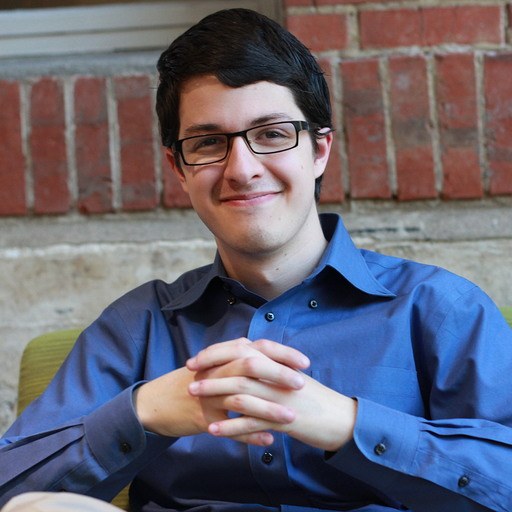 Connoisseur of Marvel, DC, Star Wars, John Wick, MonsterVerse and Doctor Who lore. He's aware he looks like Harry Potter and Clark Kent.