The 10 Best Movie Scores By Hans Zimmer, Ranked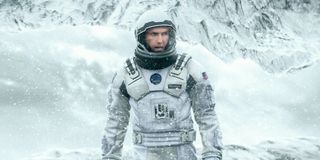 The unmistakable themes of Jaws and Star Wars made John Williams a legend and Danny Elfman is a key element to the success of Tim Burton's movies, but today, no other film composer is celebrated quite like Hans Zimmer. The master of film scores that range from exhilarating to exasperating is the guy you call when you want your movie soundtrack to sound epic.
However, which of the countless movies Hans Zimmer has lent his musical talents to can be called his magnum opus? It was not easy, but I have narrowed down what I believe are his most notable achievements in film scoring and ranked them in ascending order. What will be Hans Zimmer's ultimate composition?
10. The Ring (2002)
As this list will prove throughout, Hans Zimmer has always been a composer with an ear for tone, creating a flawlessly constructed symphonic representation of a film's atmosphere. The Ring -- Gore Verbinski's American update of the Japanese horror film Ringu about a cursed videotape guaranteed to kill anyone who watches it within seven days -- has a dreary setting, enveloped in gloom and tragedy - something Zimmer is almost too good at nailing.
Horror films are often defined by the creep factor of their scores, and Hans Zimmer is instrumental (no pun intended) in The Ring's lasting effects. The progression of the main overture ingeniously mirrors the range of emotions the film invokes, including a piano section that perfectly encapsulates the theme of tragedy with a subtle eeriness to merely hints at the dreadful horrors you are in for, without being kind to prepare you for it.
9. Pirates of the Caribbean: Dead Man's Chest (2006)
Hans Zimmer served as a producer of Klaus Badelt's score for 2003's Pirates of the Caribbean: The Curse of the Black Pearl and would only take over full compositional duties for the second and third installments of Disney's swashbuckling hit franchise. So, while we cannot credit him for creating the series' sweeping signature main theme, there is still much to praise the musician for what he does in the first sequel.
Pirates of the Caribbean: Dead Man's Chest is just as much about what you hear as it is about what you see, as Hans Zimmer's score conjures a wondrous sense of adventure throughout. One of its finest musical moments is the main theme for Johnny Depp's Jack Sparrow, which combines large orchestral portions with a violin solo that grounds you to the film's 18th-Century setting.
8. Gladiator (2000)
Hans Zimmer's versatility behind the conductor stand would convince anyone that he is a man of many time periods. How else could one explain his ability to transport filmgoers on a journey through time, placing them right into the era a film is set in, just as he does with Ridley Scott's Best Picture Oscar-winning arena battle epic Gladiator?
Roman general Maximus, an Academy Award-winning performance from Australian actor Russell Crowe, embarks on a journey that takes him from family man to reluctant pawn of life-and-death competition of which Hans Zimmer traces every pivotal moment with heart racing virtuosity. The music of Gladiator is a transfixing, foreboding score of wonderful versatility that begs the question, "Are you not entertained?!"
7. Interstellar (2014)
Christopher Nolan is often referred to as the Stanley Kubrick of his time. So, when he announced his plans for a space odyssey of his own, it seemed obvious that Interstellar would be ripe with callbacks to his contemporary equal's vast, dismal vision of outer space. But one thing that 2001: A Space Odyssey does not have is the tranquil sounds of a Hans Zimmer score.
Hans Zimmer understood that Christopher Nolan's story of a man (Matthew McConaughey) who leaves his daughter (Jessica Chastain) behind on a dying Earth in search of a new home for humanity, in addition to science-fiction spectacle, is also a family story that must be blessed with a score that treats it as such without sacrificing the atmospheric tone of its outer space adventure. The music of Interstellar is one of Zimmer's quieter film compositions, but serves dual purposes, keeping the audience's heads in the stars, but their humanity firmly grounded.
6. Sherlock Holmes (2009)
Guy Ritchie's fast-paced reinterpretation of Sir Arthur Conan Doyle's beloved detective needed to have a score that translates the seedy, crime-ridden underbelly of late 19th-Century London to music. The only choice to compose an overture to sync with Robert Downey Jr. and Jude Law's adventures as Sherlock Holmes and Dr. John Watson was, of course, Hans Zimmer.
Instead of the traditional use of a large orchestra throughout, Hans Zimmer takes a page from his notes for Pirates of the Caribbean: Dead Man's Chest and uses a more modest collection of instruments for the majority of his Sherlock Holmes score. He attacks much of the composition with the same effort of a lowly street musician, resting his violin case against the cobblestone street in hopes to earn a pence.
5. Blade Runner 2049 (2017)
As I have subtly touched on before, it seems that all you need to do is tell Hans Zimmer what time period your film takes place and he will know exactly what the music should sound like. His score for Blade Runner 2049, Denis Villeneuve's cyberpunk sequel 35 years in the making, is a testament to the composer's genius, harnessing the ability to create music that effortlessly convinces you that you are hearing what the future really sounds like.
The score for Blade Runner, Ridley Scott's influential 1982 classic starring Harrison Ford as cop who specializes in the hunt and retirement of artificial humans known as Replicants, saw Greek composer Vangelis offering a sound that fused smooth, film noir-inspired instrumentals with ambient synth. For Blade Runner 2049, a darker continuation of the story with Ryan Gosling in the lead, Hans Zimmer ditches the film-noir and most of the ambience and goes full-synth, for a sound that can only be described as digital dystopia.
4. Dunkirk (2017)
Continuing their partnership reminiscent of Steven Spielberg and John Williams or Danny Elfman and Tim Burton, Christopher Nolan called upon Hans Zimmer once again in 2017 to score his retelling of thousands of allied soldiers days-long stranding at the seaport of Dunkirk, while surrounded by the German Army at a pivotal moment of World War II. A story this heavy requires a score that invokes ominous dread and panic, which Zimmer pulls off grandly here.
Hans Zimmer's score for Dunkirk does more than complement the film's perilous atmosphere, it elevates it to new heights. Using an audio clip of a pocket watch for one key section, the Oscar-nominated score envelopes the film in a claustrophobic pressure cooker that puts you right in the action and without escape.
3. Inception (2010)
There is a very good chance that, of all of Hans Zimmer's cinematic musical compositions, his score for Christopher Nolan's visually stunning mindbender may be his most important, if not the most influential. After Inception, starring Leonardo DiCaprio as a mind thief tasked with inserting an original idea into the mind of a shady corporate leader, no movie trailer was complete without the abrupt, ominous bellow of a thousand brass horns.
Despite being shamelessly copied by countless Zimmer-wannabes to over-saturation since, the ingenuity of the Inception score should not be overlooked, or forgotten. Christopher Nolan's spectacular, albeit highly exaggerated, exploration into the science of the human subconscious would be incomplete without Hans Zimmer's moody, epic, sometimes rock-inspired melodies that one could only dream of.
2. The Lion King (1994)
Disney has always been happy to have Hans Zimmer around, as one could infer from how he elevates the adventurous sense of wonder in the Pirates of the Caribbean movies, but it is clear that he is happy to provide service to them since the film that earned him his sole Academy Award for composing was this animated classic.
While the beloved original songs we sang along to as children can be credited to one Elton John, the devastating melodies at the most trying moments of Simba's conquests in The Lion King that we hummed to are the work of Hans Zimmer. It is a score of bold, striking execution and astonishing precision that does not require the visual accompaniment of the film it is written for to conjure the same feelings.
1. The Dark Knight (2008)
Hans Zimmer has scored every one of Christopher Nolan's Batman films, 2005's Batman Begins to 2012's The Dark Knight Rises and even shares a composer credit with Junkie XL on the Nolan-produced Batman v Superman: Dawn of Justice if you really want to get technical. Yet, I would say his greatest achievement when scoring the grounded, dismal world of Gotham City comes in The Dark Knight and essentially for one especially unique and unforgettable piece.
Christian Bale's Batman is given the sweeping, heroic melody Hans Zimmer is known for, but when creating a theme for Heath Ledger's anarchic portrayal of the Joker, he creates a disorienting, dreadfully ominous noise reminiscent of a guitar string slowly being bent toward its inevitable breaking point. It ingeniously channels the essence of madness and brilliantly encapsulates The Dark Knight's potent themes of chaos.
Is our ranking of Hans Zimmer's greatest movie scores music to your ears, or a deafening blow to your sense? Let us know in the comments!
This poll is no longer available.
Your Daily Blend of Entertainment News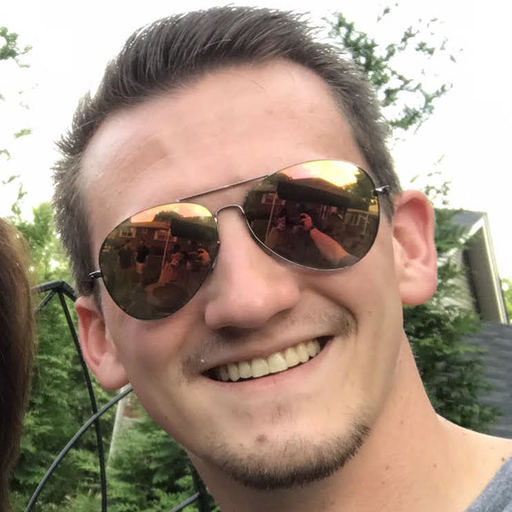 Jason has been writing since he was able to pick up a washable marker, with which he wrote his debut illustrated children's story, later transitioning to a short-lived comic book series and (very) amateur filmmaking before finally settling on pursuing a career in writing about movies in lieu of making them. Look for his name in almost any article about Batman.