9 Terrible Movies That Roger Ebert Loved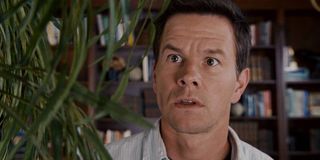 Tragically, Roger Ebert is no longer with us, but the world-renowned film critic and historian lives on through his reviews and his influence. The Pulitzer Prize-winning writer is one of the most instantly recognizable people in his profession, notably in a line of work where so few are well-known. He made a career out of writing about his admiration of the cinema. Many people only wish to be so lucky. Nevertheless, while Ebert didn't always love the movies he saw, he liked more than a few of them. In fact, there are times where he was alone in his appreciation of certain films, and his opinions could sometimes be jarringly different than the status quo.
Opinions are subjective, especially when it comes to movies. It can be hard to determine which ones can be deemed "terrible" within the general conscious. After all, as this article will hopefully prove, there's a movie out there for everyone, even if no one else appreciates it. Nevertheless, based on Audience Scores complied on Rotten Tomatoes that are 30% or lower, we gathered a collection of favorable Roger Ebert reviews where the film critic's effusive praise wasn't matched by the public's prickly perception. You can't always agree with the consensus, though Ebert does his best to justify his appreciation for each of these otherwise-panned movies. Let's take a look at some films that Ebert liked and/or loved that seemingly everyone else — including general audiences and fellow film critics — hated.
The Happening (2008)
Once celebrated as "the next [Steven] Spielberg," writer/director M. Night Shyamalan fell from grace with a few movies that didn't meet the promise of 1999's exceptional The Sixth Sense. With The Village, Lady in the Water, The Last Airbender, and After Earth, Shyamalan went from a young cinematic virtuoso to a less reliable director. And for some, the filmmaker's worst was 2008's bungled would-be B-movie thriller, The Happening. A wooden, clunky dud with flat performances, lifeless direction, and cringe-y, terribly awkward dialogue that became common catchphrases among bad-movie lovers, The Happening was a tremendous cinematic misfire from a once-revered director who failed to win over the public.
Nevertheless, while many were harsh on M. Night Shyamalan's eighth feature, Roger Ebert was kind to The Happening. In his 3/4 star review, he found Shyamalan's movie to be "oddly touching" and "too thoughtful for the summer action season." Ebert also noted that he appreciated "the quietly realistic way Shyamalan finds to tell a story about the possible death of man." Clearly, the critic saw, uh, something a lot of moviegoers didn't see. While Shyamalan redeemed himself with 2016's surprisingly effective Split (and, for others, with 2015's The Visit), before losing his public's regained affections with last year's Glass, Ebert evidently felt that Shyamalan hadn't lost his way, and he had many nice things to say about the otherwise-dismissed film. Here's a snippet:
Speed 2: Cruise Control (1997)
There's no denying 1994's Speed is an exhilarating thrill ride, but its needless sequel, 1997's Speed 2: Cruise Control, is on auto-pilot. In fact, one could argue it never gets going in the first place, sputtering around as this dead-in-the-water sequel fails to gain traction. Featuring only one-half of the original's leads, as Keanu Reeves was wise enough to opt out of this sequel, Sandra Bullock is left to steer the ship herself, alongside Jason Patric, in a valiant effort that proves fruitless for this water-logged failure. Nearly everyone thought Speed 2 was not only inferior to the original but simply a bad movie, one made worse when you think about how good the original was in comparison. Nevertheless, among the very select few who actually liked Speed 2 is Roger Ebert.
In his 3/4 star review, Roger Ebert acknowledged Speed 2's flaws, from its willful suspension of disbelief to its miscalculated decision to make Sandra Bullock straddled by Jason Patric, who does a generic action lead performance compared to Bullock's more endearing and appealing performance. But the critic can't help but be amused by such a ridiculous film, one that embraces the absurdities that come with the summer movie season and provides a healthy helping of silliness. While there aren't many who agree with Ebert here, it's hard not to admire him for finding something entertaining and delightful with this panned movie. Here's a snippet:
The Mummy: Tomb Of The Dragon Emperor (2008)
While 1999's The Mummy was a fun adventure blockbuster with likable leads, exciting action sequences, and a good bit of humor to boot, the series faced diminishing returns as it progressed forward. The Mummy Returns and its spin-off, The Scorpion King, saw the franchise deteriorating quicker than an actual mummy, and it was 2008's lackluster, late-in-the-game sequel, The Mummy: Tomb of the Dragon Emperor, which put the final nail in the tomb for many folks. But not for Roger Ebert, who found himself amused by this special effects-heavy sequel.
While many moviegoers consider The Mummy: Tomb of the Dragon Emperor to be the weakest installment in this franchise, before 2017's ill-fated reboot, The Mummy, crypt to undead life, Roger Ebert noted in his 3/4 star review that viewers will get "exactly what they expect" from this Brendan Fraser sequel. While he didn't care for The Mummy Returns, Ebert found Tomb to be a return-to-form for the franchise. So much so that he considered it "the best in the series," which is a sentiment not shared by many. While Ebert acknowledged it was "preposterous" and "dumb," these are the qualities he liked in it. Here's a snippet:
Anaconda (1997)
Admittedly, 1997's Anaconda is the type of movie that fits comfortably in some definitions of "so bad it's good." The schlocky snake movie is ridiculous and not filled with awards-worthy moments (outside of the Razzies, where it secured six nominations). While there are some who don't like it and a few others who appreciate it only on ironic circumstances, Roger Ebert didn't fall into either category. Rather, in his effusive review of the not-well-received movie, Ebert thought Anaconda was a sizzling success.
In the critic's surprising 3 and a half/4 star review, Roger Ebert claimed he was chuckling with Anaconda from the very beginning. Sure enough, as the movie continued to build up its goofy moments, Ebert found himself engaged ever more with the ridiculousness displayed on the screen. Not in a bad way, either. He greatly enjoyed the film's look, courtesy of the cinematography, as well as the creature effects and the performances. While there are folks who can only enjoy Anaconda with fine hints of irony, Ebert seemed to fully embrace its foolishness. Here's a snippet:
Junior (1994)
Granted, there aren't many movies where Arnold Schwarzenegger gets pregnant. Nevertheless, Junior finds a way to take an extremely ludicrous premise and turn it into something that's... well, weirdly serious. Not in a good way, either. While I've, admittedly, got a bit of a soft spot for it, Junior didn't reach its potential. Despite Schwarzenegger's commitment, along with another fun turn from Danny DeVito as his maternal doctor, Junior is, frankly, oddly dull. You would think such a ridiculous premise would produce bountiful results, especially from director Ivan Reitman (Ghostbusters '84, Animal House). Nevertheless, Junior is a missed opportunity, and an uninspired body comedy that doesn't produce as belly laughs as it should.
In his 3-and-a-half/4 star review, Roger Ebert celebrated Arnold Schwarzenegger's performance, claiming he's "perfect," in his own weird way, and that it's "a sort of a deliverance." He also compliments Schwarzenegger's physicality and self-awareness with regards to how well he pulls off this challenging role. The critic claims that "not many [actors] can stand in front of a camera and be nine months pregnant, and actually make us care." Ultimately, Ebert was taken by Junior's warmth and humor; I can only envy him. He's more elegant in his approval of Schwarzenegger's pregnancy movie than I'll ever be. Here is a snippet:
Congo (1995)
For many, Congo represents a campy, cheesy science-fiction movie with poor characters, worse special effects, and little desire to envelope the audience into the silliness on screen. It was destroyed by critics and audiences didn't give it a warm reception. It earned seven Razzie nominations, including Worst Picture. Nevertheless, while everyone else was quick to poo-poo Congo, Roger Ebert had a grand time. In his 3/4 star review, Ebert called it a "splendid example of a genre no longer much in fashion," admitting that it didn't result in a very good movie, but "it's entertaining and funny." Sometimes, that's all you need. Here's a snippet:
Home Alone 3 (1997)
The original Home Alone has no shortage of fans, especially around the holidays. While Home Alone 2: Lost in New York is more divisive, many movie lovers have no qualms putting it on as Christmas draws near. But there are very few who have a tradition of re-watching Home Alone 3 as yuletide cheer is in season. The Macaulay Culkin-less sequel is a bland retread of the original two movies at best, and a plague on the franchise at worse. Some folks like to pretend it doesn't exist. But not Roger Ebert. Not only did the critic like it, he thought Home Alone 3 was even better than 1 and 2.
In his 3/4 star review, Roger Ebert claimed he wasn't a fan of the previous Home Alone movies (he gave the first one 2.5 stars and the second one 2 stars), but he was taken by this third Home Alone movie. Ebert even noted that he'd go "so far as to recommend it," which is a statement not many can say. Nevertheless, despite his apprehensions toward this Home Alone sequel, he was won over by what he considers a "funnier and gentler" film with "a real charmer for a hero" that "provides splendid wish fulfillment and escapism for kids in, say, the lower grades." Here's a snippet:
The Honeymooners (2005)
Based on one of the most famous sitcoms ever, 2005's The Honeymooners had a lot to live up to. Unfortunately, for many, this remake wasn't a romantic return. While critics complimented the talented cast, including Cedric the Entertainer, Regina Hall, Gabrielle Union, and Mike Epps, many felt they were held back by a lame script, weak direction, and a lack of new ideas to this revitalized property. Nevertheless, Roger Ebert was over-the-moon with this re-imagining of Jackie Gleason's creation. In his 3/4 star review, he called it a "surprise" and a "delight," and "a movie that escapes the fate of weary TV retreads and creates characters that remember the originals, yes, but also stand on their own." Here's a snippet:
The Box (2009)
While it might be a point of contention, notably since it earned a cult following since its chilly initial reception, The Box is seen as an ambitious failure, and yet another disappointment from the once-promising filmmaker, Richard Kelly (Donnie Darko). Based on a short story by Richard Matheson, The Box felt overstretched and overdrawn, resulting in an underwhelming experience. Certainly, it wasn't well-received by audiences. It hosts a 24 percent Audience Score on Rotten Tomatoes. It's also one of the rare few films to earn an "F" rating from CinemaScore. Many critics were a little kinder, but not by much, with the noted exception of Roger Ebert.
In his 3/4 star review, Roger Ebert wasn't afraid to comment on the "preposterous" aspects of Richard Kelly's movie, but he noted that The Box was constantly able to hold his attention and keep him invested, particularly with its absurd qualities. The critic notes that everything found inside The Box is taken "so seriously that you get sucked in," and he compared it to Knowing, which was another film that he loved that didn't win over many others. Such is the case. Ebert knows what he likes. Here is a snippet:
These are only a few times when Roger Ebert went positive when everyone else went negative. Other noteworthy examples can be found, including Ebert's unshared appreciation for Van Helsing, Cop And 1/2, Spawn, 2012, the Garfield films, 2010's Alice in Wonderland, Knowing, and the Star Wars prequels, to name a few. While Ebert's tastes could be unpredictable, one thing is for certain: even when the critic didn't agree with the conscious, he knew how to voice his opinions well. Especially when he went against the norm, Ebert could convince you of his perspective, right or wrong though it could be. And that is how you know Roger Ebert is one of the best critics in history.
Will is an entertainment writer based in Pittsburgh, PA. His writing can also be found in The Playlist, Cut Print Film, We Got This Covered, The Young Folks, Slate and other outlets. He also co-hosts the weekly film/TV podcast Cinemaholics with Jon Negroni and he likes to think he's a professional Garfield enthusiast.
Your Daily Blend of Entertainment News
Thank you for signing up to CinemaBlend. You will receive a verification email shortly.
There was a problem. Please refresh the page and try again.