Oscar Voters Anonymously Reveal Their Picks, Will They Predict Academy Award Winners?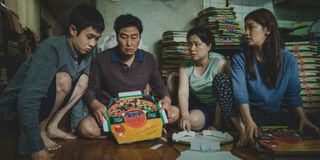 The 2020 Academy Awards are this Sunday and movie fans from everywhere are trying to predict who the winners will be. While many categories have front runners there are always some upsets, which makes it difficult to guess who will be going home with an Oscar. However, this year, a few Academy voters have actually revealed who they voted for, giving us a potential hint as to where the the little gold statues will be going on Sunday.
While we don't know exactly who it is that's revealing their votes, they're remaining anonymous because spilling the beans would get them in serious trouble with the Academy, EW has spoken to a collection of Oscar voters, a male and female director, a male and female actor, a producer, a composer, a writer, and a publicist, and asked them specifically who they voted for in all the major categories. The results might be somewhat surprising.
If these eight Oscar voters are in fact a representative sample of the Academy as a whole, then Parasite becomes the front runner for Best Picture, as six of the eight choose that film. The other two both went with Quentin Tarantino's Once Upon a Time...in Hollywood, giving him a shot, if still a long one.
Perhaps not surprisingly, alongside a strong showing for Parasite comes a strong showing for Bong Joon Ho in the Best Director category. Both of the directors on the panel choose him. Having said that, the panel breaks three different ways on this category, with the rest of them picking either Quentin Tarantino or 1917 director Sam Mendes.
Both of the actors on the panel picked Joaquin Phoenix's role in Joker for Best Actor, as did most of the rest of the panel, though Adam Driver, Jonathan Pryce, and Antonio Banderas each get a vote. However, the actors split their votes on Best Actress, as the actor picks Scarlett Johansson in Marriage Story, while the actress went with Renee Zellweger in Judy. Among the others on the panel, the surprise winner is actually Charlize Theron, who gets the nod from both directors as well as the writer. Saoirse Ronan, and Cynthia Erivo each get single votes.
Brad Pitt looks to be in a good position for the Best Supporting Actor award, as he picks up the support of half the panel, including the actor. Joe Pesci gets a couple of votes, as does Anthony Hopkins. The actress gave her vote to Tom Hanks as Mr. Rogers in A Beautiful Day in the Neighborhood.
Laura Dern might be ready to follow up her Golden Globe win with an Oscar for Best Supporting Actress. While she only gets the support of three of the panelists, two of them are the actors, which makes up the largest portion of Academy voters. Florence Pugh gets the nod from the female director and the composer, putting her in a strong second position in what has been a remarkable break out year for her. Kathy Bates, Margot Robbie, and Scarlett Johansson, each get one vote, so everybody nominated has some support here.
For the screenplay awards, we probably want to look at the writer first. He voted for Noah Baumbach's Marriage Story in the Original Screenplay category, and Anthony McCarten's The Two Popes for Best Adapted Screenplay. The rest of the panel overwhelmingly supports Parasite for original screenplay, but everybody is a bit more mixed on the adapted screenplay. Joker, Little Women, and Jojo Rabbit each get an equal amount of support as The Two Popes, with two members of the panel picking each one.
For the Best International Feature, it's a battle between Parasite and Pain & Glory, probably not too surprising considering these are the two international films that got Oscar nominations elsewhere as well. Parasite has the edge taking six of the eight votes. It's the two directors, who both voted for Parasite for Best Picture, who put Pain & Glory into the conversation.
For Best Original Song, it looks like "Stand Up" from Harriet is the frontrunner, taking half the votes. The Elton John/BernieTaupin song "I'm Gonna Love Me Again" from Rocketman gets a bit of love, as does Diane Warren's song from Breakthrough, though it seems much of the drive to see Warren win simply comes from the fact that she's been nominated 11 times and has yet to win an Oscar.
It's certainly an interesting peak into the thought process of a collection of different Academy voters. To be sure, the voters themselves admit that they're not always voting for what they believe is the best movie. The actress on the panel admits that she's actually friends with Quentin Tarantino, and that she tends to vote for her friends. The writer admits that he likes to "spread the wealth" when he votes and generally doesn't vote for the same person between Best Director and Best Screenplay.
We wouldn't expect all Oscar votes to be cast entirely scientifically, but that's part of the reason that predicting winners can be so tough. People make decisions for all sorts of reasons. Since we don't know who these people are that EW spoke with, it's impossible to gauge how well they might represent the Academy as a whole. The Academy has been criticized in recent years for a lack of gender, racial, and generational diversity. Depending on how diverse this group of people is it might actually be too diverse to properly represent the Academy as it actually exists.
However, if this panel does breakdown the way that the rest of the Academy does, then we could be in for a history making night on Sunday, as Parasite could be the first foreign language movie to win Best Picture at the Academy Awards. It will probably also be a big night for Joaquin Phoenix, and Brad Pitt. Beyond that, it gets a bit tougher to tell which way the wind is blowing. If anything, it shows just how strong this year's field is, and that all the nominated movies are worthy of their nomination.
But there can still only be one winner. We'll find out who that will be on Sunday.
Your Daily Blend of Entertainment News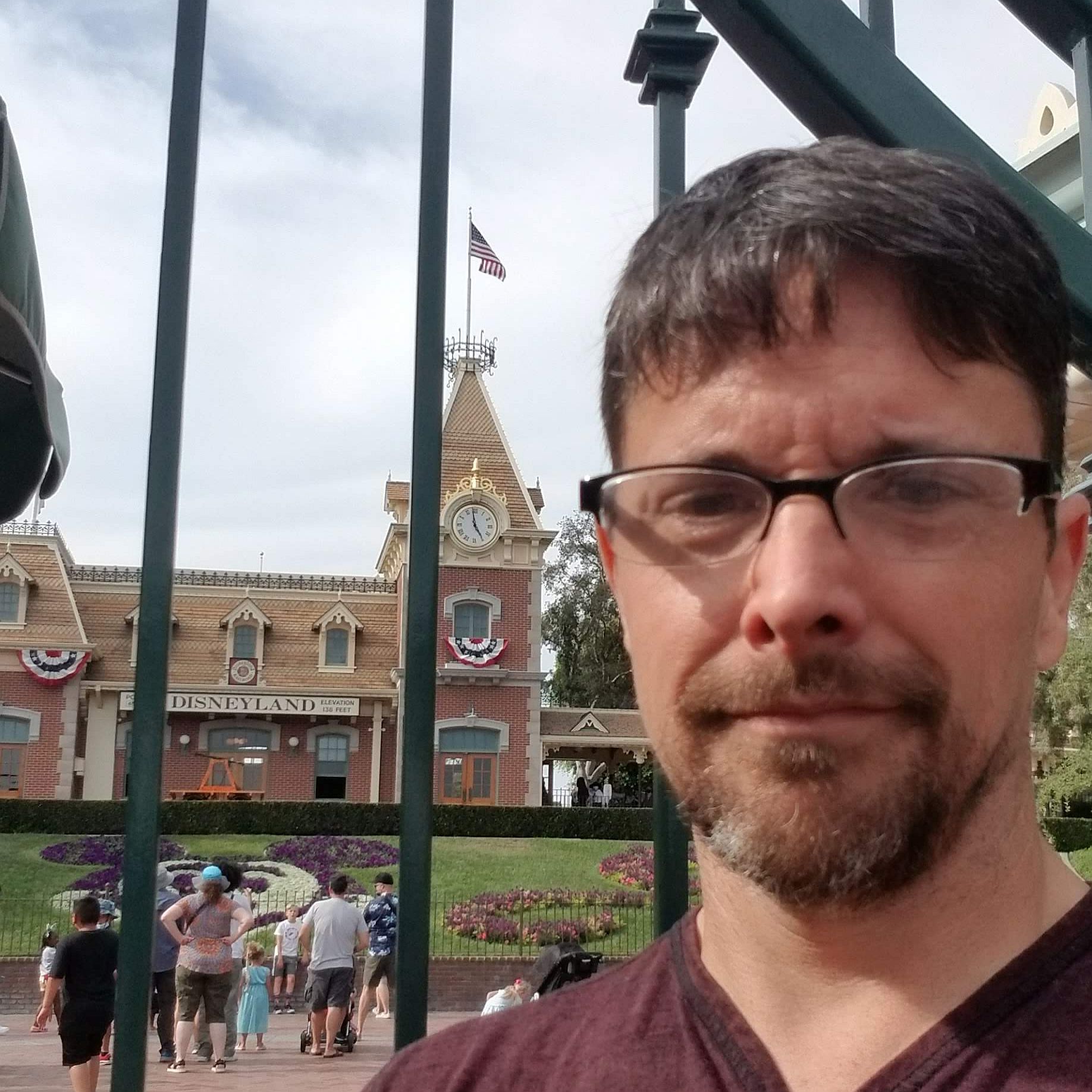 Content Producer/Theme Park Beat
CinemaBlend's resident theme park junkie and amateur Disney historian. Armchair Imagineer. Epcot Stan. Future Club 33 Member.