The Big Sick And 11 Other Kumail Nanjiani Movies And TV Shows You Should Watch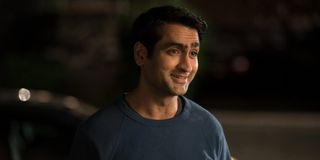 Kumail Nanjiani has already conquered the world of comedy, but it looks like a transition into more serious fair is going smoothly for him. The Pakistani-born comedian's Oscar nomination for co-writing romantic dramedy The Big Sick might have had something do with his casting in Marvel's upcoming Eternals, but he has already shown his chops in countless other movies and TV for more than a decade.
You may also recognize him as Dave Bautista's anxious Uber driver in the action-comedy Stuber or as the voice of pint-sized alien nicknamed "Pawny" by Chris Hemsworth and Tessa Thompson in Men in Black International. However, if those high-profile theatrical releases are all you know Kumail Nanjiani from, you are criminally missing out.
To help you better acquaint yourself with this talented performer, I have compiled a list of titles found on the big screen and small screen featuring him in some capacity. These are some of Kumail Nanjiani's greatest hits, starting with the film that finally made him a real star.
The Big Sick (2017)
As Kumail Nanjiani's dramatized counterpart in The Big Sick says during a disastrous routine onstage, "It is hard to do stand-up comedy when your girlfriend is in a coma." I imagine that it was just as difficult for him and his wife Emily V. Gordon to look back on one of the most challenging periods of their relationship when writing this critically acclaimed sleeper hit starring Nanjiani as a struggling comedian whose commitment is put to the test when his estranged lover (Zoe Kazan) is put into a medically induced coma. The couple earned a shared Academy Award-nomination for their screenplay, which tends to be as emotionally moving as it is funny.
Michael & Michael Have Issues (2009)
The director of The Big Sick, I should have mentioned, is comedian Michael Showalter, He is also known for his frequent collaborations with fellow funny "Mike," Michael Ian Black on several films and TV series, such as this hilariously cringeworthy fusion of sketch comedy with a dramatized version of the two Michaels' dysfunctional friendship. Michael & Michael Have Issues, which lasted one season on Comedy Central, was one of Kumail Nanjiani's first gigs acting as a staff writer on the sketch show within the show (and in real life) and led to further team-ups with Showalter, including the 2020 romantic comedy The Lovebirds, also starring Issa Rae.
Franklin & Bash (2011-2014)
Who says a legal drama needs to follow all the rules? That is the philosophy of Franklin & Bash, starring Breckin Meyer and Saved by the Bell's Mark-Paul Gosselaar as two rebellious, hot shot attorneys and lifelong friends who are recruited into a major law firm, which no one is more surprised by than they are. Kumail Nanjiani shamelessly steals every one of his scenes as Pindar Singh, an agoraphobic member of the lawyer duo's research team on this short-lived, but much-liked comedy.
Hell And Back (2015)
Stop motion animation has never looked as crude, and I do not mean visually, as this raunchy adventure about two friends (Nick Swardson and T.J. Miller) who must rescue their buddy after he is accidentally dragged into the Underworld. Among a star-studded cast of voice talents also including Mila Kunis, Danny McBride, and Bob Odenkirk as Satan, Kumail Nanjiani has a relatively smaller role as a demon named Dave in Hell & Back, which comes from the same studio that produces Adult Swim's Emmy-winning Robot Chicken.
Mike And Dave Need Wedding Dates (2016)
Inspired by a true story, brotherly man-children Mike (Adam Devin) and Dave Stangle (Zac Efron) put out an ad in hopes to find two ladies to escort them to their sister's wedding in Hawaii. Thinking they found the perfect dates, the siblings end up becoming targets to a pair of attractive hustlers (Anna Kendrick and Aubrey Plaza). A ponytailed Kumail Nanjiani makes a brief, yet lasting, impression on this surprisingly endearing R-rated comedy, as Keanu, a masseuse who, per Kendrick's request, gives the bride (Sugar Lyn Beard) the "Wink-Wink, Nudge Nudge" treatment, which is as far as I will go in explaining what happens from there.
The Late Bloomer (2016)
In another comedy loosely inspired by a true story, Kumail Nanjiani plays Rich, a friend of Peter Newmans (Johnny Simmons), a 30-year-old who has never hit puberty until the removal of a tumor blocking his pituitary gland causes him to experience the process in rapid succession. Prolific actor and skilled impressionist Kevin Pollak directs The Late Bloomer, a funny, heartfelt, and (as you could probably imagined) very dirty adaptation of Ken Baker's memoir Man Made: A Memoir of My Body.
The Meltdown With Jonah And Kumail (2014-2016)
In 2010, Kumail Nanjiani and fellow comedian Jonah Ray started an underground comedy showcase they called "The Meltdown," which quickly becomes one of the hottest tickets in the Los Angeles stand-up scene. Comedy Central turned the weekly show into a docuseries featuring a rotation of the most popular comics around, including Marc Maron, Natahsa Leggero, and "Weird Al" Yankovic just to name a few. Produced by Ben Stiller, The Meltdown, as a TV series, lasted two years and the live show that inspired it came to a close just a couple years afterward, but its uniquely intimate, guerilla-style documentary approach was an amusing experience.
Central Intelligence (2016)
Before they played video game avatars in Jumanji: Welcome to the Jungle and Jumanji: The Next Level, Dwayne Johnson and Kevin Hart teamed-up for their first adventure together in this uproarious action buddy comedy from the director of Dodgeball: A True Underdog Story and Skyscraper. Hart plays an accountant reluctantly thrown into the world of espionage when he discovers his old high school friend (Johnson) is a secret agent whom the CIA claims has gone rogue. Kumail Nanjiani comes into the picture as the front desk attendant for airplane hangar whom Hart struggles to distract while Johnson steals a plane.
Fist Fight (2017)
The theatrical debut of accomplished TV comedy director Richie Keen re-teams with It's Always Sunny in Philadelphia star Charlie Day for Fist Fight, in which the actor plays a high school English teacher who accidentally gets an intimidating history instructor (Ice Cube) fired on the last day of school. Furious, he challenges the scrawny educator to a school yard quarrel after the final bell rings. Day's character desperately enlists the aid of security guard Mehar Kirman (Kumail Nanjiani), who far more indulgently critical than he is helpful to the situation.
Portlandia (2011-2018)
Kumail Nanjiani joined co-creators and stars Fred Armisen and Carrie Brownstein as a recurring guest actor on their popular, Python-esque sketch comedy series based around the quirks and culture of Portland, Oregon. One of the comedian's most essential and hilarious appearances on Portlandia, which lasted seven seasons as a word-of-mouth hit on IFC, was his very first role on the show as a cell phone store salesman with a tendency to make things just a little more complicated than they need to be.
Silicon Valley (2014-2019)
If not for his Academy Award-nomination for The Big Sick, I would consider this beloved HBO series to be Kumail Nanjiani's crowning achievement in the world of comedy. Created by former tech engineer Mike Judge (the mastermind behind Beavis and Butt-Head, King of the Hill, and Office Space), Silicon Valley is a brutally authentic and relentlessly hilarious look at the titular California region's start-up scene as told from the point of view of a meek engineer (Thomas Middleditch) and his colleagues, struggling to get their company, Pied Piper, off the ground. As programmer Dinesh "Pakistani Denzel" Chugtai, Nanjiani has contributed to much of the series' most priceless moments, especially those involving his not very friendly rivalry with Satanist coworker, Bertam Gilfoyle (fellow MCU actor Martin Starr).
The Twilight Zone (2019)
If you were too heartless to not notice Kumail Nanjiani's talent for dramatic acting in The Big Sick, maybe get yourself a free trial of a CBS All Access account and give him a second chance with this intriguing cautionary tale. In the premiere episode of Jordan Peele's revival of the classic anthology fantasy series, he plays Samir Wassan, a struggling comedian who finally gains the following he had been chasing for years, only to discover that his success is the result of a newfound, unexplainable ability that comes with drastic consequences. If you ask me there is no better episode from the new version of The Twilight Zone than this one, titled "The Comedian," thanks to its unique concept, thought-provoking message, and, especially Nanjiani's heartfelt performance.
What do you think? Are these shows and movies the best in Kumail Nanjiani's repertoire or do my choices make you laugh harder than any joke the comedian has conjured? Let us know in the comments and be sure to check back for more updates on the Eternals star here on CinemaBlend.
Your Daily Blend of Entertainment News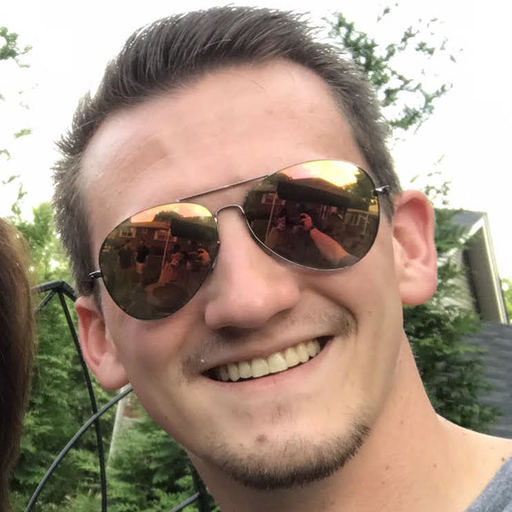 Jason has been writing since he was able to pick up a washable marker, with which he wrote his debut illustrated children's story, later transitioning to a short-lived comic book series and (very) amateur filmmaking before finally settling on pursuing a career in writing about movies in lieu of making them. Look for his name in almost any article about Batman.