Why The Suicide Squad Probably Won't Be Pushed Back, According To James Gunn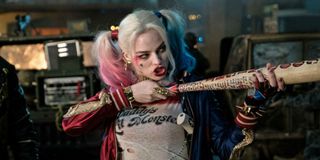 James Gunn is busy prepping for his upcoming DC movie The Suicide Squad to come together. However, fans have recently questioned whether or not it would be pushed back due to global events in 2020. Thankfully, he recently popped on to report glad tidings to fans that his latest DC movie release date probably won't be pushed back. In fact, it's right on schedule.
According to the popular director, it sounds like James Gunn and his production team got lucky and started shooting at the right time, a benefit many productions didn't get. However, as he claimed, the right planning and preparation helps, too. With shooting over, all that's left is to piece the footage together from their homes. Though, as many have come to learn, work from home presents its own different and difficult challenges. Here's what he had to say:
Unlike The Suicide Squad, a lot of movies were halted during the first part of the year. From Red Notice pausing for two weeks -- and then longer -- to the The Batman being put on hold, we're likely going to have to wait longer for several movie projects already in the works. But it's good to hear about The Suicide Squad.
As many already know, Warner Bros'. first crack with Suicide Squad got a lukewarm response from critics and wasn't the breakout hit the studio needed. The middling response and the Justice League box office misfire led Warner Bros. and DC to reboot certain aspects of the cinematic universe. When it was announced James Gunn would take the helm of a Suicide Squad film, it's safe to say fans were thrilled.
Before taking on the project, James Gunn was slated to direct Guardians of the Galaxy Vol. 3, but was abruptly fired by Disney over old, offensive tweets. The Guardians of the Galaxy production was put on hold and Gunn became a free to pursue other projects. Warner Bros. took the opportunity to hand the Suicide Squad reboot project to him. Since then, Gunn was also rehired by Disney to helm the third Guardians movie again.
I personally feel like James Gunn's silly, quippy, and fun style is just what The Suicide Squad needs. He can bring more levity to a darker story, but also provide a solid hand at writing and storytelling that the first movie lacked. Though he's under a different studio, I'm hopeful Warner Bros. will allow him to tell the story he wants to tell.
Perhaps the most interesting thing we have yet to learn about The Suicide Squad is its rating. James Gunn has gone on record saying he knows what the rating will be, but of course, he's not sharing that yet. In the past, most superhero movies were practically required to have a PG-13 rating to be viable at the box office. It wasn't until Deadpool and its R-rating that things began to change. With its darker themes, it's not hard to imagine The Suicide Squad being Rated R, but that might still feel like a risky move for the studio.
This tiny sliver of news from James Gunn is really nice to hear. I'm eager to see how the project comes together, to see new footage, and of course, get a first glimpse at the trailer. If anything, I just want to see what King Shark is going to look like. Until then, we'll just have to wait.
Your Daily Blend of Entertainment News