The Future Of The Star Wars Universe: 6 Massive Questions We Have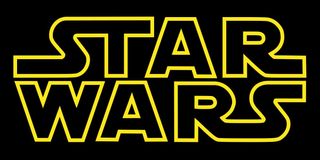 As things currently stand, the Star Wars movies are in a weird place. Five years ago the franchise had its whole future ahead of it, with a whole new Skywalker Saga trilogy planned alongside a set of spin-off titles, but now the future seems to exist as a field of question marks. Right now there are more things that we don't know than we do know.
It was recognizing this fact that inspired the creation of this feature. What lies ahead in the future of the epi sci-fi franchise after the release of Star Wars: The Rise Of Skywalker? Let's examine the situation via six massive questions we have:
What Is Rian Johnson's Star Wars Trilogy Going To Be About?
Star Wars: The Last Jedi has a few haters, and Star Wars: The Rise Of Skywalker may have stepped all over his work, but Rian Johnson still has an interesting long-term relationship set up with LucasFilm. Shortly before the release of the middle chapter of the Sequel Trilogy it was announced that he was developing a whole new series of films of his own. The problem is that we have no idea what those movies are going to be.
The big enemy here is the total lack of transparency from LucasFilm, which has not provided any firm details about the project and has likely forbidden Rian Johnson from talking about anything he's working on. We have no idea if it will feature any familiar characters, or will be set in any familiar era. All that exists currently are questions.
What Is Kevin Feige's Star Wars Project Going To Be About?
Rian Johnson's Star Wars trilogy isn't the only mystery feature that is currently in the works behind the scenes at LucasFilm. In September 2019, a few months before the release of Star Wars: The Rise Of Skywalker, it was reported that the studio has been having on-going discussions with Marvel Studios President Kevin Feige that would have him producing an upcoming feature for the franchise. You can probably guess the problem, though: we have no idea what the movie is going to be.
Unlike the situation with Rian Johnson, it's been said that the Kevin Feige-produced feature will only be a single entity as opposed to the start of a new series, but that just brings up more questions. Does that mean that it is destined to have an ending akin to Rogue One: A Star Wars Story where a sequel was basically made impossible by plot developments? And if that's the case, does that mean that it could be more deeply set within the confines of existing Star Wars canon? Or could it be the exact opposite? We are dying for answers, but nobody is providing them at this time.
Will The Issue Of Star Wars Losing Directors Persist?
Since the era of Lucasfilm being owned by Walt Disney Studios began, a certain pattern has emerged behind the scenes. First there is a big announcement as the company reveals a deal struck with a filmmaker, and then a few months/years later the news emerges that changes are required due to conflicts behind the scenes. Sometimes it's been quiet, like with Tony Gilroy replacing Gareth Edwards doing reshoots for Rogue One: A Star Wars Story, and sometimes it's super disruptive, like when Ron Howard came in to replace Phil Lord and Chris Miller on Solo: A Star Wars Story. It's a bad look.
Without firsthand knowledge one can't really say what the problem is, but evidence certainly suggests that there is one. In addition to Lord & Miller, the list of filmmakers who signed on and then departed a Star Wars project in the last five years includes Josh Trank, Colin Trevorrow, and David Benioff and D.B. Weiss. That's not a superlative track record, and it may wind up having the effect of scaring off directors interested in a potential project. Hopefully the franchise will work to repair its image in that regard in the coming years.
What will the next Star Wars movie be, and when will it come out?
Speaking of David Benioff and D.B. Weiss, fans will remember that in May 2019 Disney and LucasFilm confirmed that the next Star Wars feature project that would hit screens after the release of Star Wars: The Rise Of Skywalker would be the first blockbuster in a trilogy helmed by the Game of Thrones showrunners. The obvious problem with that now is that the Benioff & Weiss movies are no longer happening. Disney already set a release date for the film, with December 16, 2022 carved out for it, but now the question exists whether or not we will actually get to see a new Star Wars movie on that date.
The good news for the franchise is that December 2022 is still pretty far away, and a film could start production as late as December 2021 and be in fine shape. The trouble is that there are issues – some internal, some external. In the former camp there is the problem of LucasFilm seemingly not knowing what the next Star Wars feature is going to be (if it's going to be the Rian Johnson or Feige films, why not say?). In the latter camp there is the extremely disruptive force that is the COVID-19 pandemic. We'll have to wait and see if Disney holds on to the established date, or lets it go.
How Will Star Wars Television Projects Be Weighed Against Film Projects?
For all the talk of balance in the Star Wars franchise, there's an interesting imbalance growing when it comes to upcoming film and television projects. As covered above, there are really only two features currently being made set in the canon (counting the Rian Johnson trilogy as a single entity), and that's a bit odd when you consider that there are four serials in various stages all aimed for release on Disney+ (counting the confirmed seasons of The Mandalorian coming in the years ahead). Seeing that ratio makes one wonder how LucasFilm is currently prioritizing big screen versus small screen right now.
When you factor in the present relationship between Star Wars and its fans, one can understand why the franchise may be more excited about TV projects right now. After all, while everyone was onboard with The Mandalorian Season 1 last fall, Star Wars: The Rise Of Skywalker will go down as one of the most divisive blockbusters in history. It's possible that the feature side of things is simply doing a better job right now holding their cards close to the vest, but the direction things go in the future in terms of medium is something on which we're keeping a watchful eye.
Have We Really Seen An End To The Skywalker Saga?
Calling a chapter of a franchise "the end" is an excellent marketing tool. In addition to generating interest from those who wish to know how everything will be wrapped up, there is also a certain fear of missing out that comes with what could be a pop culture milestone. Obviously Star Wars: The Rise Of Skywalker pushed this angle really hard in the run up to the film's theatrical release, but let's all be 100 percent honest with ourselves: do we really think that the franchise won't go back to that well at some point.
LucasFilm would have to come up with some kind of an excuse for expanding the saga (George Lucas' original thoughts on making 12 movies seems usable), and the company would probably have to wait a decade or two, but the state of Hollywood being what it is, and The Rise Of Skywalker getting the reception it got makes it easy to believe that we may eventually see a fourth trilogy. Unfortunately this is a case where until it's confirmed it will exist as a question.
What are your lingering questions about the future of Star Wars? Did we touch on the ones you have? Do you have more? Hit the comments section, and stay tuned here on CinemaBlend as we bring you all of the latest updates and news about this legendary franchise.
Your Daily Blend of Entertainment News
Assistant Managing Editor
NJ native who calls LA home and lives in a Dreamatorium. A decade-plus CinemaBlend veteran who is endlessly enthusiastic about the career he's dreamt of since seventh grade.
Your Daily Blend of Entertainment News
Thank you for signing up to CinemaBlend. You will receive a verification email shortly.
There was a problem. Please refresh the page and try again.