What To Watch On Amazon Prime With Mom For Mother's Day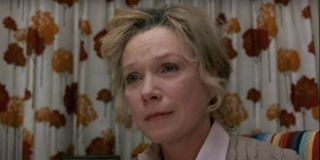 CinemaBlend participates in affiliate programs with various companies. We may earn a commission when you click on or make purchases via links.
Growing up, my mom and I watched a lot of movies together. Steel Magnolias was on TV one Sunday afternoon? We're watching it. What about Fried Green Tomatoes? Yeah, that too. And even though we live hundreds of miles away from one another now, thanks to Amazon Prime and things like Zoom and FaceTime, there are still plenty of opportunities for us to catch one of our favorites just like we used to. And with a certain holiday just around the corner, I thought I'd get an early start (and help you all out as well) and come up with a list of shows and movies for Mother's Day.
So, take a look at this list and get ready to enjoy these great movies and shows that are streaming on Amazon Prime. For this list, we went with movies and shows that focus on moms or feature strong female leads. Oh, and you might want to grab some tissues because there are some tearjerkers here.
Terms Of Endearment (1983)
Released in 1983, Terms Of Endearment stars Shirley MacLaine as Aurora Greenway and Debra Winger as her daughter Emma in what has become one of the quintessential mother-daughter pairings in all of movie history.
Why It's A Good Option To Watch With Mom: Sometimes you just need a good cry with your mom to help bring you closer, and Terms Of Endearment does just that. From the highs to the lows of the shared mother-daughter experience to the trials and tribulations of love, there's a reason this movie is so well regarded nearly 40 years after its release.
Stream it on Amazon Prime here.
Instant Family (2018)
Equal parts hilarious and heartwarming, the 2018 surprise hit Instant Family follows a married couple played by Mark Wahlberg and Rose Byrne who decide to adopt three older children, including a rebellious teenager played by Isabela Moner.
Why It's A Good Option To Watch With Mom: If you're looking to share a good laugh (or two or three) with your mom this Mother's Day, then look no further than Instant Family. You might even ask your mom if you put her through this much grief as a teenager.
Stream it on Amazon Prime here.
Moonstruck (1987)
The 1987 romantic drama Moonstruck netted Cher an Academy Award for her portrayal of Loretta Castorini, a widow who falls madly in love with her fiancé's younger brother, played by a youthful Nicolas Cage.
Why It's A Good Option To Watch With Mom: If your mom is anything like mine, there's nothing she will enjoy more than watching a movie about a strong woman who doesn't take anything for granted, including matters of the heart.
Stream it on Amazon Prime here.
The Marvelous Mrs. Maisel (2017)
Rachel Brosnahan stars as Miriam "Midge" Maisel in the Amazon original series The Marvelous Mrs. Maisel, which follows the former stay-at-home mom as she transforms herself into one of the most successful female standup comics in this fictionalized depiction of mid-century New York City.
Why It's A Good Option To Watch With Mom: This show has it all — strong female leads, a surprisingly tender mother-daughter element, and some of the most humorous dialogue in recent memory. There's a reason this show continues to take home award after award.
Stream it on Amazon Prime here.
The First Wives Club (1996)
After one of their college friends commits suicide after being left by her husband, a group of three divorcees decide to start feeling sorry for themselves and decide to get even, stopping at nothing to get back at the men who traded them in for younger women.
Why It's A Good Option To Watch With Mom: The trio of Goldie Hawn, Diane Keaton, and Bette Midler provide everything a mother could want in a movie and then some. The way the three talented actresses swing between fits of hysterical laughter and crying hasn't been replicated since.
Stream it on Amazon Prime here.
Sunshine Cleaning (2008)
To make ends meet, sisters Rose (Amy Adams) and Norah (Emily Blunt) Norkowski turn to the gross yet high-paying world of crime-scene cleanup in the 2009 comedy Sunshine Cleaning
Why It's A Good Option To Watch With Mom: This heartfelt comedy brings more than just a few laughs and shows just how far family will go to take care of one another, even if that means cleaning up after some rather disgusting crime scenes.
Stream it on Amazon Prime here.
Baby Boom (1991)
Co-written by Nancy Meyers, the 1987 comedy Baby Boom follows New York City Businesswoman J.C.Wiatt (Diane Keaton) as she is transformed from a "work before everything" woman to the new mother after she unexpectedly becomes the legal guardian of a deceased relative's baby girl.
Why It's A Good Option To Watch With Mom: With a story co-written by the great Nancy Meyers and an amazing performance by Diane Keaton, Baby Boom proves that you don't have to be a child's biological mother to be their mom.
Stream it on Amazon Prime here.
Modern Love (2019)
Based on the successful column of the same name in the New York Times, the Amazon original series Modern Love takes a look at eight different stories that range in tone, structure, and setting as its cast of characters explore topics such as new beginnings, tragic endings, and the prospect of love.
Why It's A Good Option To Watch With Mom: With each episode having a runtime of around an hour, Modern Love is perfect for those who say they don't have enough time to watch a movie but end up watching three or four episodes of this highly entertaining and powerful show.
Stream it on Amazon Prime here.
Heartburn (1986)
Loosely based on screenwriter Nora Ephron's marriage to Washington Post legend Carl Bernstein, the 1986 romantic drama Heartburn follows a food critic played by Meryl Streep as she falls in love with a newspaper columnist played by Jack Nicholson. As the couple struggles with the construction of their new home, life throws another curveball — pregnancy.
Why It's A Good Option To Watch With Mom: Fans of semi-autobiographical love stories and witty banter between capable screen actors like Meryl Streep and Jack Nicholson will be more than pleased with this amusing tale of love and marriage and journalism.
Stream it on Amazon Prime here.
Bridget Jones's Diary (2001)
At a bit of a crossroads in her personal and professional life, Bridget Jones (Renée Zellweger) picks up the task of keeping a diary in the 2001 romantic comedy Bridget Jones's Diary. As she progresses with her daily ritual, Bridget begins to explore love with a cast of suitors, including Colin Firth's Mark Darcy and Hugh Grant's Daniel Cleaver.
Why It's A Good Option To Watch With Mom: If Pride And Prejudice is a little too stuffy for you, then this modern spin on the classic Jane Austen tale a splendid substitute as any.
Stream it on Amazon Prime here.
Brittany Runs A Marathon (2019)
After discovering just how much an impact her terrible lifestyle is having on her body, Brittany (Jillian Bell) decides that it's finally time to put down to the booze and start treating her body with some respect. Oh, and she plans on running in the New York City Marathon.
Why It's A Good Option To Watch With Mom: This is about as strong a female lead as you're going to get, at least in terms of modern movies. Watching Jillian Bell's portrayal of a woman was she builds herself back up is truly astonishing and an inspirational story worth watching.
Stream it on Amazon Prime here.
Morning Glory (2019)
The 2010 romantic comedy Morning Glory follows a new national morning-news producer by played Rachel McAdams who is tasked with improving the rankings of the show by bringing on a hard-nosed reporter portrayed by Harrison Ford, even if he's not willing to change his approach to broadcast news.
Why It's A Good Option To Watch With Mom: Morning Glory has it all — a great story of success in the face of defeat and some romance along the way. Oh, and it has Diane Keaton. You can't go wrong with Diane Keaton.
Stream it on Amazon Prime here.
Late Night (2019)
When a longtime late-night talk show host (Emma Thompson) is forced to accept the fact that her show is no longer working with modern audiences, she hires the first female member (Mindy Kaling) of the show's writing team. Neither host nor writer have any idea just how successful — professionally and personally — the partnership will prove to be.
Why It's A Good Option To Watch With Mom: Who knew that the pairing of Emma Thompson and Mindy Kaling would prove to be so fruitful? From the beginning to end, you and your mom will be in stitches with this one.
Stream it on Amazon Prime here.
I don't know about you, but I'm missing my mom even more right about now. With so many great titles to choose from this Mother's Day, it's going to be hard to settle on just one. Which of these movies or shows do you plan on watching with your mom this Mother's Day?
Your Daily Blend of Entertainment News
Philip grew up in Louisiana (not New Orleans) before moving to St. Louis after graduating from Louisiana State University-Shreveport. When he's not writing about movies or television, Philip can be found being chased by his three kids, telling his dogs to stop yelling at the mailman, or yelling about professional wrestling to his wife. If the stars properly align, he will talk about For Love Of The Game being the best baseball movie of all time.
Your Daily Blend of Entertainment News
Thank you for signing up to CinemaBlend. You will receive a verification email shortly.
There was a problem. Please refresh the page and try again.