Watch Tobey Maguire's Shirtless Spider-Man Screen Test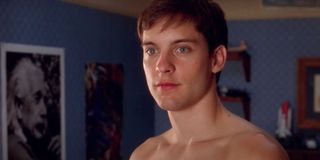 Tom Holland may currently be swinging around in the Marvel Cinematic Universe, but Tobey Maguire will always hold the distinction of being the first actor to play the Web-Slinger in a live-action theatrical movie. It's been nearly two decades since Sam Raimi's Spider-Man hit the big screen, and if you want to reminisce about that feature, check out the below video of Maguire's shirtless screen test.
The screen test sees the bare-chested Tobey Maguire acting out a scene where Spider-Man fights off some muggers targeting an innocent woman. Honestly, this scene isn't that much different from when Mary Jane Watson was assaulted in that alleyway, with the only major differences being that it's not raining here and… well, Peter Parker was wearing his Spider-Man costume. Oh, and of course, the line "Get the fuck outta here" wasn't in the theatrical cut, although since PG-13 movies are allowed one f-bomb, it certainly could have been thrown in.
This video (shared by YouTuber FAHIM FARUKI) also includes Tobey Maguire rocking some of Peter Parker's looks from Spider-Man, including the prototype Spidey costume he made for the wrestling match. There's also early footage of Maguire's costars testing/preparing for their respective roles, including Kirsten Dunst, Willem Dafoe, J.K. Simmons, Rosemary Harris and Cliff Roberts.
Released on May 3, 2002, Spider-Man saw Tobey Maguire's Peter Parker being bitten by a genetically-altered spider and gaining special abilities. After his Uncle Ben is killed, Peter vowed to use his powers to fight crime, which included clashing with Norman Osborn, a.k.a. The Green Goblin, while also struggling with maintaining his dual life.
In addition to being critically well-received, Spider-Man was a commercial powerhouse, earning over $821 million worldwide off a reported budget of $139 million. Not only did it rank as the third highest-grossing movie of 2002 (trailing behind The Lord of the Rings: The Two Towers and Harry Potter and the Chamber of Secrets), it was Sony's highest-grossing domestic film until Jumanji: Welcome to the Jungle came out.
The Sam Raimi-helmed Spider-Man franchise continued with 2004's Spider-Man 2 and 2007's Spider-Man 3. While both of those movies were commercial successes, Spider-Man 2 was a bigger critical success than its predecessor, while Spider-Man 3 was met with mixed reception. There were plans to keep the film series going with Spider-Man 4, which would have seen John Malkovich playing Vulture and Anne Hathaway playing Black Cat, but after Sam Raimi departed, Sony decided to reboot the franchise with The Amazing Spider-Man.
Nowadays, the studio is keeping Spider-Man going on two fronts. As mentioned earlier, Tom Holland's been wearing the webbed costume since Captain America: Civil War, and then there's also the animated Into the Spider-Verse franchise, which has Miles Morales front and center. In fact, Spider-Man: Into the Spider-Verse producer Chris Miller recently revealed that he'd pitched a tag for the movie that would have involved all the live-action film Spider-Men, but Sony felt such a scene would be "too soon."
The yet-to-be-titled sequel to Spider-Man: Far From Home comes out on November 5, 2021, while Spider-Man: Into the Spider-Verse 2 is dated for October 7, 2022. Keep track of what other Marvel movies are on the way with our comprehensive guide.
Your Daily Blend of Entertainment News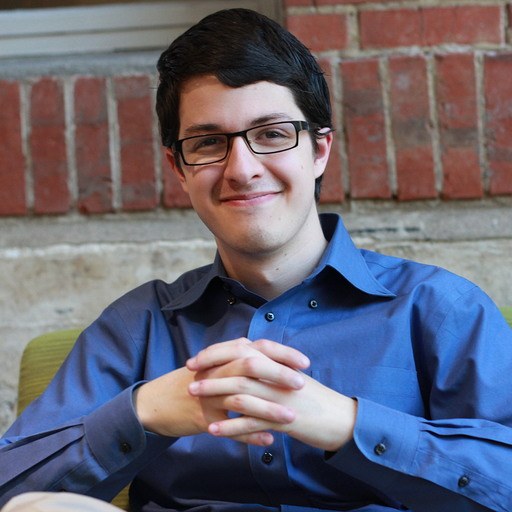 Connoisseur of Marvel, DC, Star Wars, John Wick, MonsterVerse and Doctor Who lore. He's aware he looks like Harry Potter and Clark Kent.