Midnight Sun: What To Know About The Twilight Spinoff And What It Could Mean For A Future Movie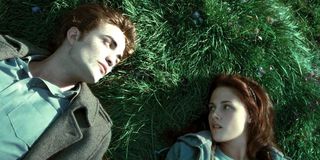 (Image credit: (Summit Entertainment))
You'd better hold tight spidermonkey! Twilight is coming back. It's been almost a decade since the franchise starring Robert Pattinson and Kristen Stewart concluded with Breaking Dawn - Part 2 thus bringing closure to the Twilight-crazed era. The teen romance is now entering the conversation all over again thanks to a surprising announcement from the writer behind Edward and Bella's story, Stephenie Meyer. This summer she will finally be releasing her fifth Twilight novel Midnight Sun.
It's time to decode what we might expect from the coming release of Midnight Sun and how it could spawn another big screen adaptation. Here's what to know:
The Story Behind The Long-Awaited Release Of Midnight Sun
For hardcore fans of the Twilight fandom, Midnight Sun is a familiar book title that brings back nostalgia for the height of the book series' popularity. Back in 2008, it was in the works shortly after the release of her last Twilight novel Breaking Dawn and amidst Twilight's debut in theaters. Twelve chapters of a draft of Midnight Sun was leaked online for tons of fans to peak at. Stephenie Meyer was in the middle of writing the book at the time and not happy it was put out into the public without her consent. She stalled her work on the fifth Twilight book and published a completed draft of the first 12 chapters on her website. Back in 2008, here's what Meyer left things with Midnight Sun per EW:
Twelve years later and here we are: Midnight Sun was officially given a release date on August 4, 2020 following a mysterious countdown clock that had fans theorizing about Meyer's plans. As the author explained in her announcement, she is not "the same person" she was then, since becoming a parent and the world changing. So there's a chance the Midnight Sun many fans read back in the day may not be the same material that was leaked.
Midnight Sun Is Twilight From Edward's Perspective
Midnight Sun stands apart from the rest of the Twilight saga because it is not a continuation of the story told by Bella Swan – it's Twilight again from the perspective of Edward Cullen. Instead of telling the story of a teen girl that moves from Arizona to Forks, Washington and gains curiosity for a vampire in her class, the events of the first book are given a shake up. From Edward's eyes, he's bored of being at yet another high school until he catches wind of Bella's scent. Fans will get to be inside Edward's head this time around as they meet each other and fall in love. This time the whole "discovery" montage Bella has to go through to get caught up with the audience is unnecessary.
Where was Edward during all those weeks where the Cullens' disappeared on hunts? What was he thinking about during all those awkward first encounters with Bella at school? What's it like in the brain of a mind-reading hundred-year-old vampire. This is the kind of bonus content fans will get answers to in Midnight Sun.
Midnight Sun Is More Vampire Lore Than Teen Romance
Since Midnight Sun is written from the perspective of Edward Cullen, Twilight becomes something quite different than what was originally written. At its heart, Twilight was a unique spin on the teen romance that explores feeling uncomfortable and a fish-out-of-water in high school. In Edward's case, yes he feels different from his peers, but one would imagine the story is more about a hardened vampire who is just going through the motions, until Bella complicates his life.
The story is still a romance but since fans will be living inside Edward's head for the duration of Midnight Sun, they will have access to much more vampire lore than Bella could have ever offered. While Bella Swan's narration was a beginner's guide to Meyer's world of vampires, Midnight Sun could be a more advanced and complex look into the lore she has created for the franchise.
How Midnight Sun May Open The Door To A Future Twilight Remake
Is it too early to talk about a Midnight Sun movie? Maybe, but look at what happened to the coming Hunger Games prequel. Lionsgate has already signed a movie deal with Suzanne Collins for it to become a movie before it has even been released. Chances are for now Midnight Sun is a more of a book for the fandom after years without the entire fifth book. But what if the book flies off bookshelves and revitalizes the Twilight era? It would make it the optimal time for Summit to jump back into the property that made them $3.3 billion worldwide.
A Midnight Sun movie is possible, but it would act as something of a Twilight remake with a brand new cast portraying the teen characters since they are in their 30s now. It could be a clever way to approach a remake for the property because it would give fans more content than 2008's Twilight could. Midnight Sun could be made completely from Edward's perspective or it could switch between his and Bella's POV. Considering all the information between the two books, it might work well as a TV mini series that swaps between their personal perspectives.
Could Any Of The Original Twilight Cast Return?
In the eight years since the Twilight saga has concluded, Kristen Stewart and Robert Pattinson have been able to carve out careers past the teen franchise that stand apart from their early work. Pattinson is just about to become the next Batman and star in Christopher Nolan's Tenet and Stewart has made a ton of indie films and most recently was in Charlie's Angels and Underwater. If Midnight Sun became a movie, they have a great excuse to not return because they are too old to play eternal teenagers, but maybe they could cameo or take on another part in the film? They could be a great Esme and Carlisle … or another pair of the actors from the original movies (like Jackson Rathbone and Nikki Reed) could take on those characters.
We'll have to wait and see how it all unfolds. Midnight Sun hits bookshelves on August 4, 2020. Stay tuned here on CinemaBlend for more news on your favorite film franchises.
Your Daily Blend of Entertainment News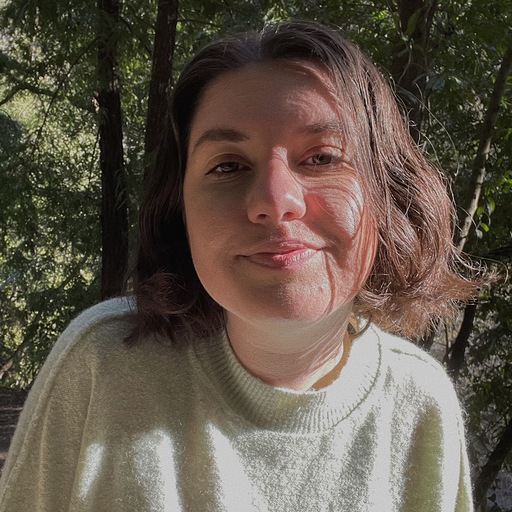 YA genre tribute. Horror May Queen. Word webslinger. All her writing should be read in Sarah Connor's Terminator 2 voice over.