James Bond: 6 Major Questions We Have About The Future Of The 007 Franchise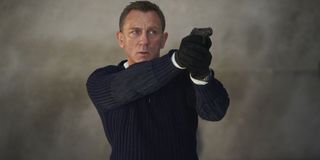 Almost 60 years have been put into the history of the James Bond series of films, and yet it's hard to find anyone who delivers action better than 007 himself. Even after 25 movies, six actors playing the lead role, and a slew of memorable allies and villains to make things interesting, there doesn't feel like there's a lot of surprises waiting for us past the release of No Time To Die. At least, nothing beyond the usual pitfalls and plot twists.
It's that step beyond Daniel Craig's final outing as the famed super spy that has us wondering about the future. In particular, there are six major questions we're asking ourselves in the lead up to this fall's hotly anticipated release, and they're pretty massive once you get down to it.
Let's start asking around and seeing what the future brings, as we dive into the six major questions we have about the future of the James Bond franchise.
How Long Could The James Bond Franchise Really Last?
Almost 60 years is an amazing spell of history for a movie series, even in the age of the Marvel Cinematic Universe. With as many changes and overhauls as the James Bond franchise has undergone, its continued run of skilled thrill seeking feels like it could last forever. But eventually, one has to ask the same question that's probably been posed every time the lead is recast, or another decade is added to the books: how long could 007's run at the movies really last?
If we're completely honest, the wealth of stories in the literary canon, as well as the new and exciting stories has us feeling like we'll be seeing quite a bit of James Bond in the decades to come. Though, as anyone will tell you, nothing ever lasts forever. So if there's an end to the James Bond series of films, when that end could come is something people will always wonder about. Plus, if there ever is an ending to the Bond franchise, what that ending would look like is something folks will be talking about until they see it for themselves.
When Will James Bond Be Officially Recast?
In a more immediate context, a very important question is just when Barbara Broccoli and Michael G. Wilson, the producers running the James Bond franchise, will officially announce Daniel Craig's successor. Surely, it'll be sometime after No Time To Die is released, which will only extend Craig's record setting run as the actor officially attached to the role.
But with a potential casting hunt underway as we speak, and short lists starting to be written, crossed out, and redrafted, one has to wonder if this particular announcement will come sooner than later. The only definite in this equation is that so long as No Time To Die is being talked about by fans and critics alike, we won't hear anything definitive about the next potential James Bond being picked.
Will We Ever See An Ethnically Diverse James Bond?
One of the two big questions about casting a new 007 is, naturally, which candidates have the inside edge? That gives way to the other huge scenario that folks have been puzzling over in recent years: will we ever see an ethnically diverse actor being cast as James Bond? There's certainly been some fantastic competition when it comes to the historic possibility, enough that this is a valid question to keep asking.
As both Henry Golding and Idris Elba have come up as potential contenders for the Bond franchise mantle, with fan reaction on both sides of the spectrum becoming intense, breaking the tradition of a caucasian actor in the James Bond role feels like something the series could engage in to shake things up. It honestly doesn't feel like a matter of if, but when, and that when is where the questions will remain until it happens. Though, if you ask the experts, Idris Elba's ship has apparently sailed when it comes to getting his turn in the tuxedo; meaning all eyes will probably turn to Mr. Golding next.
Could The James Bond Franchise Trigger Another Reboot?
The classic era of James Bond films always seemed to play around with the introduction of a new actor in the role, while at the same time mostly skating around the question of any sort of cinematic continuity. Though once the series triggered a reboot with 2006's Casino Royale, it seemed like the days of continuity being thrown out the window were numbered; especially with how the story of SPECTRE has tied together a bunch of loose threads into an overarching plot.
As Daniel Craig's adventures have been pretty serialized, with No Time To Die promising conclusion to the story starting in his first film, could the Bond franchise be rebooted yet again? Seeing as the 007 saga has used frequent actor changes without even batting an eye, there's hope that while the person playing Bond will change, the overall story will see somewhat of a painless continuation throughout whomever steps into the role next.
Are Any Of The Non Ian Fleming 007 Books Going To Be Adapted?
Throughout his initial run of the literary arm of the James Bond empire, author Ian Fleming wrote the initial collection of 14 books. Between full novels and short stories, almost all of Fleming's books have been adapted, with only a couple of title still lurking as unadapted works. Should there be a day where we finally see The Property of a Lady or Risico finding their way at the head of an elaborate title sequence, does that mean the non-Fleming canon will find its way into the queue?
Various authors have written everything from a full series of continuous novels, like John Gardner and Raymond Benson, to various one-offs that have peppered the series with various plots that would make for enticing adaptations. But while the options are and have always been on the table, the approach to the 007 franchise is more focused on original stories, rather than simple film adaptations of a pre-existing book. For the moment, it doesn't look like we'll see any of the non-Ian Fleming books adapted, either in title or in story. But as Bond fans have learned in the past, it's best to never say never.
Will There Ever Be A Female James Bond?
You could say everything we've discussed up to this point was leading up to the ultimate questions: could we ever see a female James Bond? Honestly, it's a question that feels like it has a definite answer for the time being. At the moment, there is a firm believe that there will not be a gender swap in James Bond's future, though there have been some interesting developments that dance around that very subject.
Rumors surrounding No Time To Die have pegged Lashana Lynch's new agent Nomi not only as a 00 agent, but also the newly minted 007 after Bond's supposed retirement. So while a female James Bond isn't exactly a possibility at the moment, a female 007 isn't that far off. Much like a sports player, numbers can be transferred to other agents. Otherwise, how would you explain 009 dying off on more than one occasion in the series.
That being said, with enough fans asking this very question over a prolonged period of time, there's an outside chance that James Bond could eventually be changed into a female protagonist. You don't see a series such as this reaching 60 years, much less out pacing that milestone, without being open to change.
As the decades have seen 007 pivoting to the geopolitical fears and adjustments of the times, there will always be some sort of new, exciting, and even a couple of very strange angles for those in charge of the franchise to take. It's what keeps audiences returning with each installment, and it's also what will keep us asking the big questions about where things are going.
Currently, the questions of the world seem to be focused on No Time To Die, as the 25th James Bond film is selling itself in a way that has influenced quite a few queries as of late. You can read about those very concerns in the feature we've provided at the end of this very rundown. The November 25th release date currently occupied by this new film will not only give us all time to answer these outstanding questions in their own due course, but it'll naturally inspire even more new thoughts to pursue to their logical end. Which is good, because if the world ever ran out of questions to ask about James Bond, wherever would the series go at that point?
Your Daily Blend of Entertainment News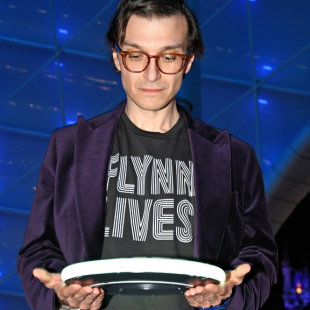 Senior Movies Contributor
CinemaBlend's James Bond (expert). Also versed in Large Scale Aggressors, time travel, and Guillermo del Toro. He fights for The User.