15 Great Movies That Explore Race And Social Justice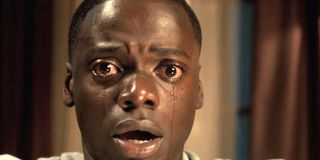 It goes without saying that our country is currently experiencing a turbulent time, one that stems from long-gestating problems with systemic racism that have gone unaddressed. As a result, many have taken steps to make their voices heard by protesting and making serious appeals for social justice and reform. Times like these also leave many people with questions, questions regarding how or why this is currently happening or how they themselves can be a force for positive change. Those looking to get more informed have a wealth of information at their fingertips, including film and TV.
While many view movies merely as a form of escape, we firmly believe that they also clarify and help us consider the world around us. With this, we have, respectfully, compiled a list of movies for anyone looking to broaden their minds by hearing some unique perspectives. Each title on this list provides a comprehensive and nuanced look at race and how it relates to various aspects of our society. These productions may feature differing viewpoints, but know that all are worth watching and considering. While we certainly don't hold all of the answers, it is our hope that these serve as stepping stones leading to a better understanding of the severe issue our nation is currently facing.
Just Mercy (2019)
In this powerful legal drama (and true story), Michael B. Jordan plays Bryan Stevenson, a real lawyer who worked tirelessly to get death row inmate, Walter McMillian (played by Jamie Foxx) off for a murder he didn't commit. Just Mercy's story may take place in 1989, but its events still ring true today. At times frustrating to watch given everything Walter McMillian had to go through, Just Mercy is a textbook study on how the criminal justice system is flawed, and how we still have a ways to go before we can have true equality for everyone.
Warner Bros. is making Just Mercy free for the month of June on Vudu, Amazon Prime, and Google Play.
The Hate U Give (2018)
Based on the novel of the same name by Angie Thomas and directed by George Tillman Jr., The Hate U Give (Or THUG, which is a term some people like to attribute to African Americans after they've been murdered as a justification for said murder) is about a girl named Starr Carter (played by Amandla Stenberg) who witnesses the death of her friend at the hands of a cop. Her journey is a mostly internal one, with this question hanging at the center of it—Should she remain silent about what she saw, or should she testify and potentially get slandered herself? The story is unfortunately highly relevant today given recent events with the police.
You can stream The Hate U Give on Max Go.
Selma (2014)
In this unique approach to a biopic from director Ava DuVernay, Selma chronicles a groundswell effort by Dr. King (played by David Oyelowo) and many others as they fight to make it easier for blacks to vote in Selma, Alabama. Many sacrifice their safety as they walk together, arm-in-arm, from Selma to Montgomery, and the film makes a point to show how politics played a large role in shaping the Civil Rights Movement in this country. It's a great movie to watch right now, especially given these recent protests, since it shows that the fight for freedom doesn't belong to one race or ethnic group, but to all of us. We're much stronger when we march together.
You can rent Selma on Amazon Prime.
If Beale Street Could Talk (2018)
Based on the James Baldwin novel of the same name and directed by Barry Jenkins, If Beale Street Could Talk is the story of two lovers named Clementine "Tish" Rivers (played by Kiki Layne) and Alonzo "Fonny" Hunt (played by Stephan James). Alonzo is in jail for a crime he didn't commit, and Tish is pregnant with his child. Tish wants to get Alonzo free so he can see the birth of their child, but she faces hurdles along the way. If Beale Street Could Talk is relevant today, even though it takes place in the 70s, since Fonny is wrongly convicted, and racism definitely plays a part in that conviction.
You can stream If Beale Street Could Talk on Hulu.
Fruitvale Station (2013)
Another film starring Michael B. Jordan, this one directed by Black Panther's, Ryan Coogler, Fruitvale Station is a tough film to watch, especially if you're already aware of the events in question. This film, based on a true story, chronicles the short life of Oscar Grant, a young man killed by a police officer at Fruitvale Station in San Francisco. The movie is hard to stomach since it gives Oscar's life as a character, only to show him have his life snuffed out unjustly.
You can stream Fruitvale Station on Tubi.
Do the Right Thing (1989)
Spike Lee's Do the Right Thing wasn't even nominated for Best Picture back when it came out in 1989. Today, it would probably win the top prize. It takes place in a single, simmering day in a Brooklyn neighborhood and showcases the racial tension that exists within it. The story also deals with gentrification, making it almost like a time capsule for the Brooklyn we have today. The film is relevant for many reasons, but mostly because of its brutal ending, which also concerns a police officer using excessive violence against a person of color. Rest in peace, George Floyd.
You can rent Do the Right Thing on Amazon Prime.
12 Years a Slave (2013)
This 2013 film won the Academy Award for Best Picture and a Best Supporting Actress Award for Lupita Nyong'o. 12 Years a Slave, directed by Steve McQueen, tells the true story of Solomon Northup (played by Chiwetel Ejiofor), a free man who was captured and sold into captivity for 12 years, as the title suggests. It's a gruesome film to watch as it fully details the harsh realities of slavery, and by the end of it, you don't feel any sort of catharsis or happiness. Just depression. The movie is still relevant since many will tell you that the events of slavery still impact African Americans today. Watch it for historical purposes, not for enjoyment.
You can rent 12 Years a Slave on Amazon Prime.
I Am Not Your Negro (2016)
Another film based off of James Baldwin's writings (this one on his unfinished memoir, Remember This House), I Am Not Your Negro is a documentary directed by Haitian filmmaker, Raoul Peck, that attempts to finish the memoir and connect it to today's events, such as the #BlackLivesMatter movement. Narrated by Samuel L. Jackson, it goes over Baldwin's personal thoughts on his contemporaries, Martin Luther King Jr., Malcolm X, and Medgar Evers, all of whom were assassinated. The documentary is relevant today, as it's important to often look to the past in order to possibly understand the future.
You can rent I Am Not Your Negro on Amazon Prime.
The Learning Tree (1969)
In this period piece directed by Gordon Parks, The Learning Tree follows a black teenager named Newt Winger (played by Kyle Johnson) who has to grow up quickly following a series of events involving murder and race-blaming. The Learning Tree bares the distinction of being the first film directed by an African-American for a major studio, and it deals with issues that many young, African American males still have to confront today, such as whether or not we can trust that the legal system will do the right thing if we come forward to report a crime.
You can rent The Learning Tree on Amazon Prime.
Killer of Sheep (1978)
Directed by Charles Burnett, Killer of Sheep is a film about African American culture in Los Angeles. The story—what story exists, since a lot of it is disjointed—is about a man named Stan (played by Henry G. Sanders) who works in an abattoir. But because of the repetition of senseless killing he performs at his job, he's become disconnected with the family that he's working so hard to support. I take it that there's a deeper message to Killer of Sheep about the brevity of life, but there's also the message about the stark realities of what it means to be African-American, and how life is different in many ways from other Americans, and yet, somewhat similar.
There is currently no way to stream or rent Killer of Sheep, but Amazon has the DVD.
Dear White People (2014)
Satire can be a powerful tool if used correctly, and Dear White People is a great example of that. The story concerns a predominantly white Ivy League school and some of its Black students. Tessa Thompson (swoon) and many other Black stars show that even in the elite schools, there are still going to be racial issues. There is also a Netflix show that will be headed into its fourth and final season this year.
You can rent Dear White People on Amazon Prime and can stream the TV show on Netflix.
Ken Burns: The Central Park Five (2012)
This is the true story of five Black and Latino teenagers who were wrongly accused of raping a jogger in Central Park. At the time of this film's release, it was the first time the teenagers' side of the story was shown. There is also a series on Netflix called When They See Us centered around the events that are very difficult to watch for the first time. Mere weeks ago (in Central Park, no less), a black bird watcher who wanted a woman to leash her dog had the cops called on him, and she used his race as a weapon against him. So despite the events of the Central Park Five happening over three decades ago, race is still being weaponized. Thankfully, films like this make the victims visible.
You can stream Ken Burns: The Central Park Five on Amazon Prime and can stream When They See Us on Netflix.
13th (2016)
This depressing documentary by Ava DuVernay that gets its title from the 13th Amendment, which ended slavery, goes into how Blacks in this country are overwhelmingly pushed into the prison system. It posits that slavery is actually still ongoing, but it's just been given a different name—incarceration.
You can stream 13th on Netflix.
Moonlight (2016)
Another Barry Jenkins movie, Moonlight won the Academy Award for Best Picture, and also netted Mahershala Ali an Academy Award, making him the first Muslim to win an acting Oscar. Moonlight is a very special movie since it tackles homosexuality, which is unfortunately still somewhat taboo in the African American community. The film took a brave approach, and was thankfully rewarded for it.
You can stream Moonlight on Netflix.
Get Out (2017)
And finally, one of the biggest movies about race to ever go mainstream, the Academy Award-nominated Get Out from Jordan Peele has probably said more about the hypocrisy of white Liberalism and its intersection with black culture than any other film in American history. Get Out is about 50% humorous, 50% terrifying, and 100% insightful. You've probably already seen this movie, but see it again. It has layers and still has a lot to uncover.
You can rent Get Out on Amazon Prime.
There are plenty of other movies that explore race and social justice (and this article is just focusing on the African American experience. There are other films that highlight the Asian, Latinx and Native American communities, among others), but in this crucial moment, we thought it important to spotlight the talents of African American creatives. Thankfully, all races and creeds have come out to support Black lives and denounce the horrific events that have befallen George Floyd, Breonna Taylor, Philando Castile, Tamir Rice and so many others. And as ugly and wrong as their murders were, the solidarity that has come out around the world has been beautiful to watch.
Cinema often puts a spotlight on injustice, and at times, it also puts a spotlight on people coming together. Unfortunately, something of this nature is likely to happen again, and we would hope that those in power would do what they can to combat such injustice. But if anything, it's been encouraging to see that Hollywood and even citizens with cell phones are making efforts to document these issues. There's certainly still a long road ahead, but hopefully, these recent events can help lead to the change we're hoping for. Thus is the power of the camera.
Your Daily Blend of Entertainment News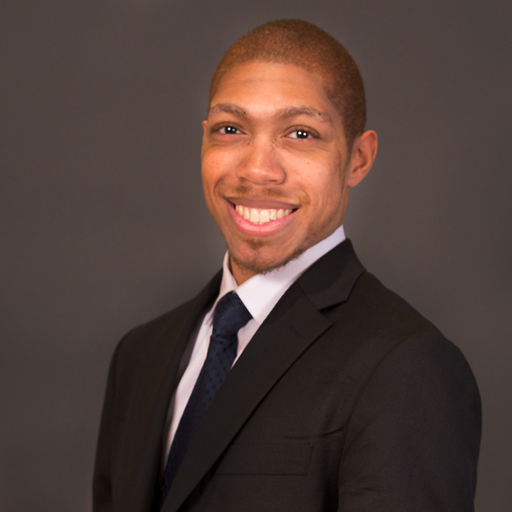 Covering superheroes, sci-fi, comedy, and almost anything else in film and TV. I eat more pizza than the Teenage Mutant Ninja Turtles.