6 Marvel Characters Who Probably Would Ruin The MCU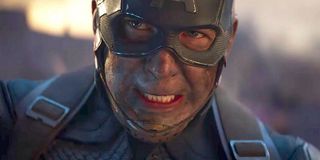 The Marvel Cinematic Universe is a carefully crafted big screen world in which most every decision made plays some role in the overall story. Characters have come and gone, and whether they were loved or not, their legacy on the MCU cannot be denied. So far, none of them have been so bad they've diminished the quality of this well-oiled machine, but that could change one day.
As the MCU is gearing up for the next phase of storytelling, it's important for Marvel Studios to remember the delicate ecosystem that could come crashing down if the wrong villain, hero or random character appeared at the wrong time. To be quite honest, there are just some characters who won't work in the MCU, and I would think the movie world would be much better off if these individuals didn't find their way into Marvel movies.
Franklin Richards
Franklin Richards is the child of The Fantastic Four's Reed and Sue Richards, and he's also one of the strongest Marvel characters in existence. His power is considered on a level equal to that of Celestials, some of whom he's defeated in the past. I'm sure on paper it sounds awesome (which I noted in a past feature) to have a character this powerful in the Marvel universe, but in execution, it would be hokey.
I get why it would be cool, but after seeing Marvel have to work out reasons to keep Captain Marvel out of the story in Avengers: Endgame, I think Franklin Richards being a part of this world would be more annoying than interesting. Marvel would constantly be tasked with explaining why Reed and Sue's uber-powerful son wasn't just solving all the world's problems, and if they didn't, audiences may ask the same question.
Punisher
There are some characters like Deadpool who, while problematic, can probably still work in the MCU. I've been on the fence for years, but now I'm finally ready to step on the side of saying that under no circumstances would putting Frank Castle in the MCU movies be a good move. I say that knowing Jon Bernthal is just itching to (officially) be in the MCU, and despite the fact I love his take on the character, I still wouldn't want it.
Is it weird to have one of Marvel's greatest characters out of the mix? Absolutely, but it would also be weird to have a hero who is notorious for his unmerciful behavior and murderous tendencies to be anything less than. Marvel movies have become big budget blockbusters that, while high in action, tend to play things safe in regards to controversy. I think the best case scenario would be if Marvel continues to let Jon Bernthal play the character in television, or maybe finds a way to keep him separate from the rest of the MCU in order to keep the problematic parts of his character from endangering Marvel movies.
Jean Grey
Marvel has tried twice now to make Phoenix happen, and try as it might, it hasn't worked out. After two failed attempts, I think it's high time for someone to admit that The Dark Phoenix Saga is one of those story arcs that no movie can effectively adapt, and it's time to search for other arcs in the X-Men saga to take a crack at. Of course, that means severing the biggest arc attributed to Jean Grey, and lessening the impact of her character substantially.
And yes, unfortunately that means the new iteration of X-Men would likely need to shift away from Jean Grey, but I don't think that's a bad thing. There are far too many interesting mutants in the franchise to follow along with rather than just have Marvel continually go back to the well and tell that story. That's true of all the main mutants we've followed for over two decades, but it's especially true with Jean and Phoenix.
Onslaught
There are some things that happen in comics that are super cool. Onslaught is a prime example of this, as the villain that was the collective consciousness of Magneto and Charles Xavier was a powerful adversary to be reckoned with in the Marvel Comics universe. Onslaught has been one of Marvel's most powerful villains in the past, but does that mean he would be a viable villain to see in the MCU?
Personally, I just don't see this being a character who works on the big screen. I think any character who is created from the collective consciousness of two characters is a little out there for big budget movies, and I could easily see people not understanding it or straight up thinking the concept is corny. Personally, I never understood how combining the minds of two old men created an ultra buff entity to begin with, and I'd wager others would ask the same if he appeared that way in the MCU.
M.O.D.O.K.
For the record, Marvel is making an animated series for M.O.D.O.K. which I think is a perfect idea. M.O.D.O.K. is an iconic Marvel character and, without question, should be a character who continues to exist and get stories told within the franchise. All that being said, I couldn't think of a worse villain to bring to the MCU, all because the idea of this character appearing in live-action is just so ridiculous.
I don't care how good CGI effects get, they will never be so good that a giant head with small arms and legs will look convincing. I think the mere attempt will look instantly aged, and the amount of screen time a villain like that would command would make any movie he appeared in pretty painful to watch. I love M.O.D.O.K. as much as the next guy, but there are some villains that just can't appear in the MCU despite their popularity.
Sentry
If you were to take all the complaints I had with both Franklin Richards and Onslaught, and put them all into one hero, you have Sentry. This is a character who sounds really good on paper and has had some solid runs in Marvel, but would be just about as hard to write into a movie as it is allegedly hard to write Superman in things.
Sentry is almost worse than Superman though because he has that ultra powerful evil alter ego, Void. That's two entirely too powerful characters in one story some poor screenwriter would have to figure out, and I pity the person who ever would have to deal with that. Hopefully though, I'm optimistic that the people at Marvel Studios generally understands that Sentry is a character just too wild for the MCU.
Are there any other heroes or villains you think would diminish the quality or outright ruin the MCU? The comments are open for anyone willing to put something out there. As always, continue to stick with CinemaBlend for all the latest news happening in the world of television and movies.
Your Daily Blend of Entertainment News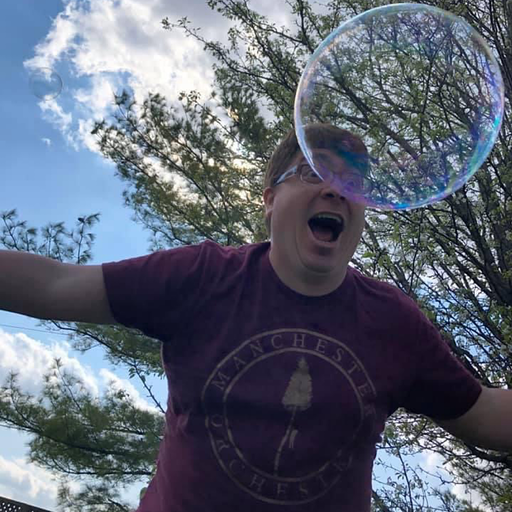 Mick contains multitudes and balances his time reporting on big happenings in the world of Star Trek, the WWE, reality television, and other sci-fi shows.