Marvel Adds Lucifer And Brooklyn Nine-Nine Stars To New Hulu Series M.O.D.O.K.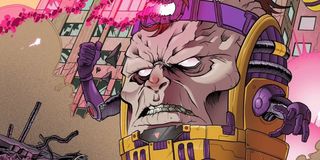 A new decade is upon us, and Marvel has a lot more content on the way for any fans willing to watch. Netflix may be out of the running on the streaming side, but Disney+ and Hulu have several projects in the works that will be quite different from the past ten years of comic book TV. Marvel's M.O.D.O.K. is one of those unique projects, and Patton Oswalt's animated comedy has become one of the most promising shows to watch after adding Lucifer's Aimee Garcia, Brooklyn Nine-Nine's Melissa Fumero to its ranks.
That's not all, either, as Marvel really found some top tier talent to lend their voices to this interesting villain-led comedy. Here's a look at the full main cast, kicking things off with the comedian and creator who will voice the massive-headed murderous mastermind M.O.D.O.K.
Patton Oswalt - M.O.D.O.K.
Former King of Queens and A.P. Bio star Patton Oswalt is officially back in the world of Marvel to play M.O.D.O.K. (Mental Organism Designed Only for Killing). Oswalt also played multiple guest roles in Marvel's Agents Of S.H.I.E.L.D., so he's well acquainted with this kind of comic book fun.
Oswalt may not seem like the ideal actor to play an imposing Marvel villain, but he is, and it should be noted this is a different type of M.O.D.O.K. The Hulu series will follow the character through a mid-life crisis as he tries to "reinvent" himself in order to win back his family and evil organization. This role has a lot of weird potential, and it will be interesting to see how the world responds to Oswalt's take on the lesser-used Marvel villain.
Aimee Garcia - Jodie
For years, Aimee Garcia has been a fixture as Ella Lopez on the much-beloved Lucifer, which is ending on Netflix with Season 5, but has also had stints on shows like Dexter and George Lopez throughout her career. Though Lucifer is based on a DC comic, with co-star Tom Ellis appearing in the recent "Crisis on Infinite Earths" Arrow-verse crossover event, Garcia is getting an animated spin for Marvel.
According to Marvel, Aimee Garcia is set to voice M.O.D.O.K.'s wife Jodie, who has found a new calling in life amidst troubles with her husband.Specifically, Marvel's M.O.D.O.K.'s mommy--blogger and lifestyle empress is trying to take her career to the next level. Though she's trying to figure out her next step in life, she's also not trying to be held back by any negativity that may halt her goals and ambitions.
Ben Schwartz - Lou
Marvel's M.O.D.O.K. managed to snag Parks and Rec vet Ben Schwartz, who will be heard soon enough on the big screen as the voice of Sonic The Hedgehog in the video game adaptation. Schwartz does a lot of live-action performances, but is no stranger to voice-acting, having served as the voice of Rutabaga in BoJack Horseman, as well as Dewey Duck in DuckTales.
Ben Schwartz will play Lou, the remarkably average son of M.O.D.O.K. The villain is concerned by the fact that his son doesn't seem exceptionally good at anything, and he'll wrestle with that while projecting his own insecurities onto Lou. Being a villain's kid must be the worst.
Melissa Fumero - Melissa
She's brought Amy Santiago's quirks to life for years on Brooklyn Nine-Nine, and now Melissa Fumero will take on an entirely different role in Marvel's M.O.D.O.K. Fumero is set to play the daughter of M.O.D.O.K., who is also different, but not quite in the way her brother Lou is.
Melissa is said to have the same "features" as M.O.D.O.K., but despite that has managed to be the "queen" of her school. That might be due to Melissa sharing a bit of her father's mean streak, which M.O.D.O.K. may be quite fond of, since Melissa only wants her father's approval most of all.
Wendi McLendon-Covey - Monica Rappaccini
From Reno 911 to The Goldbergs, Wendi McLendon-Covey has managed to make audiences laugh frequently and hysterically over the years. She'll get yet another chance at that in Marvel's M.O.D.O.K., where she'll play the villain's semi-rival Monica Rappaccini.
Monica would typically be M.O.D.O.K.'s top rival, but the two now have a common enemy. The two form an uneasy alliance in an effort to take down their shared workplace foe, that may get derailed occasionally due to their inability to stop sabotaging each other.
Beck Bennett- Austin Van Der Sleet
Marvel's M.O.D.O.K. got another high profile comedian in Beck Bennett, who has been making audiences laugh on Saturday Night Live now for years. Bennett is stepping into an antagonistic role in the animated series, or at least, whoever the antagonist would be on a show already centered on a villain.
Austin is M.O.D.O.K.'s new boss following the merger of the factions A.I.M. and G.R.U.M.B.L., and obviously the villain is none too happy about it. M.O.D.O.K. is determined to take down Austin, though really it's hard to say whether or not his new boss is an actual bad guy, or merely a pushy manager with too big of a metaphorical head.
Jon Daly- Super Adaptoid
Comedian Jon Daly has voiced characters on fan-favorite shows such as Family Guy and Big Mouth, so even people who aren't familiar with his live-action antics might know his voice. Daly joins Marvel's M.O.D.O.K. to play someone who may be the villain's closest friend in this adventure, but also might be his greatest enemy.
Super Adaptoid is programmed to simply massage the scalp of his master, but he one day hopes to take down M.O.D.O.K. Beyond that life goal, the two are said to have a steady friendship, though M.O.D.O.K. should hope that the programming of the Android is rock solid.
Sam Richardson- Gary
Sam Richardson might be instantly recognizable from his role as the awkward Richard Splett on Veep, but like others in this ensemble, he has also dabbled in the world of voice acting. For instance, Richardson voices Doctor Champ in Bojack Horseman, and Muninn in Rise of the Teenage Mutant Ninja Turtles.
In Marvel's M.O.D.O.K. he'll play Gary, a beekeeper that is possibly the most loyal henchmen that M.O.D.O.K. has. His loyalty is deep and undying, and he's willing to do whatever it takes to support his boss, even if M.O.D.O.K. still struggles to remember his name.
What do you think of the cast of Marvel's M.O.D.O.K.? List all opinions in the comments below, and stay tuned for more about M.O.D.O.K.'s chances of streaming in the future. Continue to stick with us for more news happening in the world of television and movies, and be sure to bookmark our Winter and Spring TV schedule.
Your Daily Blend of Entertainment News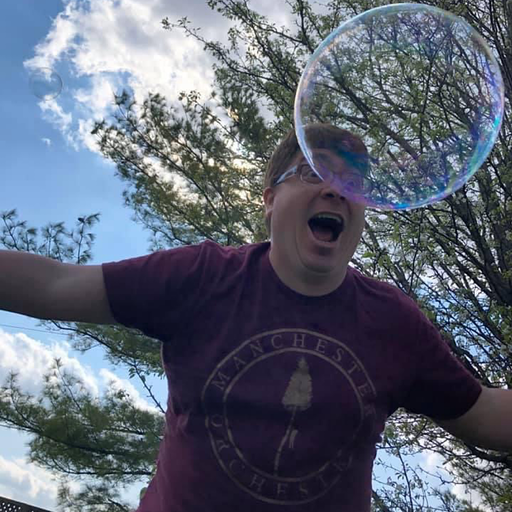 I like good television but also reality television. His day largely consists of balancing his workload between reporting on the latest and greatest news in Star Trek and other sci-fi, as well as 90 Day Fiancé, WWE, Big Brother, and more.