The 10 Best Angela Bassett Movies, Ranked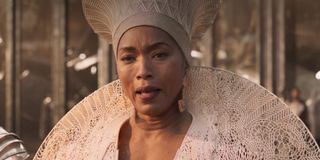 Make no mistake about it, Angela Bassett is one of the best at what she does. And despite having never taken home an Academy Award (she was nominated though), the American actress has consistently elevated the films in which she stars, which includes some of the most culturally significant and financially successful box office hits of all time. From Black Panther to Waiting To Exhale, there are just so many great Angela Bassett movies that need to be seen by everyone at some point in their lives.
With roles like the matriarch of the Jackson family in The Jacksons: An American Dream, one of the most inspirational civil rights figures in The Rosa Parks Story, and the groundbreaking career of Tina Turner in What's Love To Got To Do With It, Angela Bassett has given audiences around the world someone to look up to, someone to turn to, and someone who never settles for anything less in the many performances that span her career. These are the 10 best Angela Bassett movies.
10. Mission: Impossible - Fallout (2018)
For much of Mission: Impossible - Fallout, you never really know where on which side of the spectrum Angela Bassett's CIA Intelligence Director Erika Sloane stands, and that's due mostly in part to the actresses' superb acting ability. When Ethan Hunt and the rest of the IMF team meet the cold and no-nonsense CIA chief, she gives the impression that she's, at best, trying to do away with the team, or at worst, is working for Solomon Lane. By the end of the movie, however, you see that Sloane is one of the good guys here, Hunt and company just needed to learn her trust.
The authority and the way Angela Bassett takes command of every scene in which she is featured make Mission: Impossible - Fallout a worthy way to introduce yourself with the Academy Award-nominated actress, producer, and director. Plus, she's more than a little badass throughout the entire spy flick. I just hope she's back in the fold when the seventh movie in the franchise is released.
9. Sunshine State (2002)
John Sayles' 2002 satirical comedy Sunshine State explores the diverse makeup of a small beachfront community in Florida by following multiple characters going through their own personal crises and how those stories reflect on one another. One of the main stories centers around Angela Bassett's Desiree Stokes Perry, a former teenage beauty queen who was force to leave the idyllic beach town when she became pregnant in high school and her eventual return later in life.
Angela Bassett took home several awards for her performance in this charming yet culturally aware comedy, including the Black Reel Best Actress and NAACP Image Award Outstanding Actress awards. These awards and others like them, are more than earned for the talented actress who is able to convincingly and naturally portray a woman torn by her past and present as she plans her future. And while it doesn't get talked about nearly enough, Sunshine State is worth revisiting.
8. Malcolm X (1991)
Over the course of her decorated career, Angela Bassett has brought the real-life stories of inspirational and groundbreaking women to the big screen (and even television as we'll see later in the story). One of the best of these performances is as Betty Shabazz in the Spike Lee joint Malcolm X. Also known as Betty X, Shabazz was married to the late Malcolm X in the later years of the activist's life and continued her late husband's mission in life upon his assassination in 1965.
Angela Bassett's portrayal of the nurse and activist who would later become Malcolm X's wife is arguably one of the best of her career, and gave the actress the opportunity to show what she was capable of doing when given time to shine on screen. Go back and watch the scene where Betty wails over her husband's lifeless body after being gunned down in front of his family, friends, and supporters and try not to feel her pain.
7. Black Panther (2018)
There was no bigger movie in 2018 (at least here in America) than the Marvel Cinematic Universe landmark movie Black Panther. Never before had a superhero movie hit the pulse of a nation like Ryan Coogler's story about the secretive African nation of Wakanda. And with a cast that included everyone from Chadwick Boseman to Forest Whitaker, it would be easy to get lost in the shuffle, but not Angela Bassett.
The actress' portrayal of Romonda, the Queen Mother of Wakanda is one of the best, if not the best representation of a mother in a superhero film. This is especially evident after Romonda and several other close allies of T'Challa take back the Black Panther mantle and Wakanda from Killmonger. The way Bassett portrays a grieving mother who doesn't allow her pain take her down is empowering to say the least.
6. The Jacksons: An American Dream (1992)
I know The Jacksons: An American Dream is technically a miniseries, but I couldn't live with myself if I didn't include Angela Bassett's portrayal of Katherine Jackson on this list. Throughout this two-part, five-hour 1992 ABC special, Bassett continually gives one of her best performances as the matriarch of the famed Jackson family, especially when she is the beaming light of goodness compared to Joseph Jackson (Lawrence Hilton-Jacobs), the power-hungry and abusive father of Michael Jackson and the rest of the group and other children.
From beginning to end, Angela Bassett's Katherine Jackson remains the glue that keeps the extremely successful and the famous musical family together, even when it means sacrificing her own wants and needs. Anyone who was alive when the miniseries premiered in November 1992, or watched multiple replays on VH1 knows just how powerful her performance was here.
5. Boyz N The Hood (1991)
Angela Bassett didn't have any kids of her own until 15 years after the release of Boyz n the Hood, but you would have thought she been through the ups and down of motherhood after watching her performance as Reva Devereaux in John Singleton's 1991 coming-of-age drama. Wanting to teach her son Tre a lesson, Reva sends her 10-year-old son to live with his father Furious Styles (Laurence Fishburne). But that doesn't make her a bad mother.
Throughout the movie, Angela Bassett convincingly portrays a mother who wants the best for her son and continues to care for him even when he's in the care of his father. The restaurant interaction between Reva and Furious shows this perfectly as Bassett's character tells the father of her child that she will never stop being a mother, no matter what happens.
4. How Stella Got Her Groove Back (1998)
How Stella Got Her Groove Back may not be the best movie of all time, but its message about it never being too late to find yourself and romance (even with a corporate job and motherhood) makes it an inspirational and thought-provoking film. Angela Bassett is in her prime here as the titular Stella Payne who goes on a tropical vacation and finds herself in a romantic relationship with a man 20 years her junior, which is probably why the movie is still talked about 22 years after its theatrical release.
Angela Bassett's role in the film earned the actress the 1999 NAACP Image Award for Outstanding Lead Actress as well as the 1999 Acapulco Black Film Festival Best Actress Award. As you watch Bassett's Stella learn to let her hair down and open her heart, it's easy to see why she got so much praise.
3. The Rosa Parks Story (2002)
There are few names that hold as much prominence in the civil rights movement than Rosa Parks whose arrest after refusing to give up her seat on a public bus led to the 381-day bus boycott in Montgomery, Alabama, which forever changed the history of this country. This story, as well as the history of trailblazer was brought to life in the 2002 television movie The Rosa Parks Story with Angela Bassett as the civil rights activist.
Throughout the film, Angela Bassett perfectly portrays the strength and resolve of the woman who become a cultural icon on the fateful December 1955 day where she refused to move out of her seat for a white passenger. For her performance, Bassett was awarded the NAACP Image Award for Outstanding Actress in a Television Movie as well as an Emmy nomination.
2. Waiting To Exhale (1995)
The 1995 romance Waiting to Exhale is probably best remembered for the scene-stealing performance from the late Whitney Houston (who also performed the movie's main song "Exhale"), Angela Bassett's portrayal of Bernadine "Bernie" Harris shouldn't go overlooked. When her husband John (Michael Beach) informs her that he is leaving her for another woman, Bernie finds herself at a crossroads in life and decides to follow her dream of starting a catering business.
Angela Bassett was already a star by the time the movie was released during the 1995 holiday season, but her performance as a strong, independent woman only helped prove her case that she was one of the most talented and versatile actresses in show business. And there was never been a more engaging scene about a scorned woman getting revenge on her unfaithful husband than when Bernie burns her husband's clothes and cars in the front driveway.
1. What's Love Got To Do With It (1993)
And then there is Angela Bassett's portrayal of the iconic Tina Turner in the 1993 biopic What's Love Got to Do with It. Two years after co-starring with Laurence Fishburne in Boyz n the Hood, Bassett shared the screen with the actor once more in his portrayal of the singer's former husband and collaborator Ike Turner.
Following Tina Turner's life from her days as Anna Mae Bullock to her becoming a legend of music industry, What's Love Got to Do with It gave Angela Bassett the perfect opportunity to introducer herself to a wider audience. And her performance was not overlooked as Bassett received a Golden Globe for Best Actress in a Motion Picture Musical or Comedy as well as an Oscar nomination for Best Actress.
Angela Bassett has proven time and time again that she is more than a capable actress who is up to the task of taking on diverse and challenging roles that push more than anyone could have asked. If you are just now becoming familiar with Bassett and her work, I can't recommend these movies enough. And while you're at it, check out some of the great television performances she has given over the years.
Your Daily Blend of Entertainment News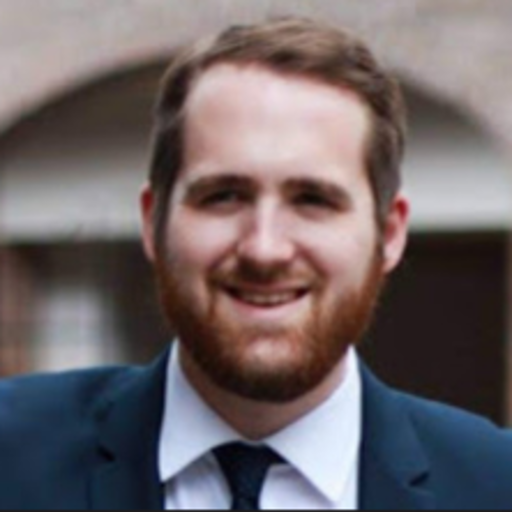 Philip grew up in Louisiana (not New Orleans) before moving to St. Louis after graduating from Louisiana State University-Shreveport. When he's not writing about movies or television, Philip can be found being chased by his three kids, telling his dogs to stop barking at the mailman, or yelling about professional wrestling to his wife. If the stars properly align, he will talk about For Love Of The Game being the best baseball movie of all time.