Watch Deadpool's Ryan Reynolds Hilariously Try To Join An X-Men Cast Reunion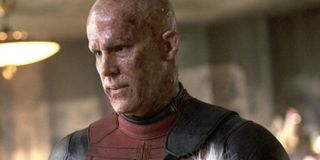 Ryan Reynolds has been playing the role of the lovable and violent Deadpool for a few years now, and his is technically a part of the X-Men film franchise. However, the character has felt somewhat distant from his mutant comrades, as he's never even fought alongside the actual group on the big screen. Well, that didn't stop Reynolds from trying to join a special reunion of the X-Men cast.
Veterans of the X-Men franchise like Patrick Stewart, Hugh Jackman and Halle Berry recently joined together for a special virtual chat to raise awareness for the Global Citizen: United For Our Future benefit concert when Ryan Reynolds popped in, hoping to join. However, things didn't go exactly as he would have hoped:
Well, that was hilariously awkward. It seems Ryan Reynolds isn't exactly in the know when it comes to what's going on with the stars of X-Men. As the video continues, Ryan Reynolds actually does end up joining the call, but the stars aren't too keen on sticking around once he enters.
With this, all of the stars begin to lean on their other franchises as excuses to leave the call. For instance, Sophie Turner pretends to be looking for a Game of Thrones reunion, while the two Professor Xaviers – Patrick Stewart and James McAvoy – claim they have to leave for Star Trek and Split cast reunions, respectively.
Of course, this just leaves best frenemies Ryan Reynolds and Hugh Jackman alone but, believe it or not, the two actually still manage to create a reunion with an unexpected guest. After being left alone, they're joined by Sabertooth actor Liev Schreiber, who declares it to be a reunion for the cast of X-Men Origins: Wolverine.
While it goes without saying that this was all a massive joke, it doesn't take away from the fact that it's a hilarious way to promote the benefit concert. Ironically, Ryan Reynolds, given his quirky sense of humor, was probably the one who came up with the idea. He's never shied away from playing on Deadpool's loose relationship with the X-Men franchise, and this video only takes that to the next level.
Seriously though, it is a little disappointing that Ryan Reynolds never actually got to share the screen with any of the original X-Men actors. Aside from a cheeky cameo from the younger actors in Deadpool 2 (which was missed by Wade Wilson), the characters have never actually crossed paths. And this likely won't happen in the future now that the X-Men franchise has ended and Deadpool is now under the Disney umbrella.
It's still nice, however, to see the group get together in some form or fashion, and one can't help but get nostalgic about one of Marvel's first high-profile movie properties.
What do you think of this brief X-Men reunion? Is there anyone else you would've liked to have seen? Let us know in the comments below!
Covering superheroes, sci-fi, comedy, and almost anything else in film and TV. I eat more pizza than the Teenage Mutant Ninja Turtles.
Your Daily Blend of Entertainment News
Thank you for signing up to CinemaBlend. You will receive a verification email shortly.
There was a problem. Please refresh the page and try again.