After Hamilton, Disney Should Add These Broadway Musicals To Disney+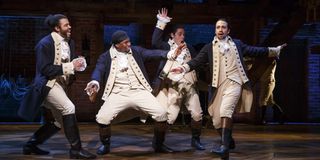 I don't know if you've heard, but Hamilton is a big deal. The show took Broadway by storm and now Hamilton is all the rage once again now that it's made its way to Disney+. Now all the people who couldn't make their way to New York City, or who simply couldn't afford tickets, can finally see what all the fuss has been about, and by nearly all accounts, the fuss has been worth it. Hamilton really is that good.
What's blown me away the most, other than the fact that Lin-Manuel Miranda is an absolute master of the English language, is just how well Hamilton made the jump from Broadway to Disney+. There are a lot of arguments about whether or not the filmed production of Hamilton should be considered for awards, but I think that there are two areas where Hamilton shines that should be very well be considered: cinematography and editing. Those two things alone change the game in a big way, and they really help the show be just as enjoyable as it would be if we were all in the audience watching it. There's no reason we can't have more of that.
Hamilton certainly isn't the first Broadway show to be filmed. Disney+ also has a staged production of Newsies already, but every Broadway show should consider doing something like this going forward. It's a comparatively simple way to bring the show to a larger audience, and Disney is in a better position than most to take advantage of this, as the company has had multiple Broadway shows over the years that Disney fans would almost certainly drop a month's subscription to Disney+ to see. Most would probably keep paying if they knew more of these were on the way.
Not all of these shows are currently in production, and obviously none are running currently. So it would certainly take some work to bring them to Disney+ unless there's already a filmed performance sitting on a shelf somewhere. But in the end, I think taking the time to bring the shows back, even if it was only to film them, would be worth it.
The Lion King
There are two Broadway shows that would be easiest to transform into filmed versions, because the shows are currently running there. Or at least, they were before Broadway shut down for the year, and they're expected to resume when Broadway gets back to work. First, there's The Lion King, which is an especially incredibly popular musical. It's the most financially successful in the history of the medium, and due to its use of unique costuming and puppetry, there's a lot a filmed performance would bring to the audience that has never seen the show that neither of the theatrical versions of the story can provide.
Aladdin
Aladdin, while not the complete departure from a design perspective that The Lion King is, is still a version of the story that's different enough from the two theatrical versions that adding a third would not be overkill. The Broadway Genie alone is worth checking this version out, though there are several new characters and songs in this version that people are likely to love, including songs that were originally written for the animated Aladdin by the great Howard Ashman. The soundtrack is good, but the live show is better.
Frozen
One Broadway production that did not survive the Broadway shutdown was Disney's Frozen. While the film may be box office gold, the Broadway version apparently didn't do quite as well as The Lion King or Aladdin, so it got axed. Having said that, with Broadway in limbo right now, it seems like bringing the show back for a couple of farewell performances would be possible, as the sets and props are likely just collecting dust. There'd be little trouble selling a couple more shows, especially if people knew they were being filmed. If that doesn't work, there's still the national tour of Frozen, which will be picking up once live theater is an option once again. The simple fact is that unlike Hamilton, these shows don't necessarily need to be "Original Broadway Cast" performances, though one wonders if you might be able to get some of them back as guest performers for a filmed version.
Mary Poppins
The Mary Poppins musical is in a similar situation to that of Frozen. Here, the big performance being done prior to the shutdown was on London's West End rather than Broadway, but a West End filmed show works just as well. The point here is to bring the stage performance to the masses; the location is just semantics. Unfortunately, like Frozen, the current production of Mary Poppins ended with the COVID-19 shutdown, and the decision has been made that it won't return when shows start up again. But again, a couple of filmed farewell shows would seem to be at least theoretically possible.
Beauty & The Beast
Disney's complete takeover of Broadway (not to be confused with its takeover of the movie business or theme park industry) started over two decades ago with Beauty and the Beast. The show was an absolutely massive hit which paved the way for all the Disney musicals that came after it. But it's a show that, like Hamilton, most of us have never seen, and it would be nice to be given that chance. Of course, the difficulty with that is that the show hasn't been performed on Broadway since 2007. However, last year, it was hinted that the show might be on its way to its first Broadway revival, and if that happens, there should absolutely be a plan to include filming the production.
These are the Broadway shows that I would love to see on Disney+, where the chances of actually seeing them are better than zero (though admittedly, in some cases, only just). In a perfect world, there are others we'd love to see, like Tarzan and The Little Mermaid, or even better, the Hunchback of Notre Dame show that never actually made it to Broadway.
If nothing else, I hope all of Broadway takes notice of Hamilton's success as a film. Even if we've missed a chance to see filmed productions of past shows, there's no reason we can't see more of them in the future. While the interest for every Broadway show isn't going to be at the level of a Hamilton, there will always be those interested in what Broadway has to offer, but without the means to get a seat in the theater. Watching a show on Disney+ or another streaming service won't ever replace the theatre experience, but for many, it's going to be the only option, broadening the Broadway audience will only be a good thing for the long term success of the stage.
Your Daily Blend of Entertainment News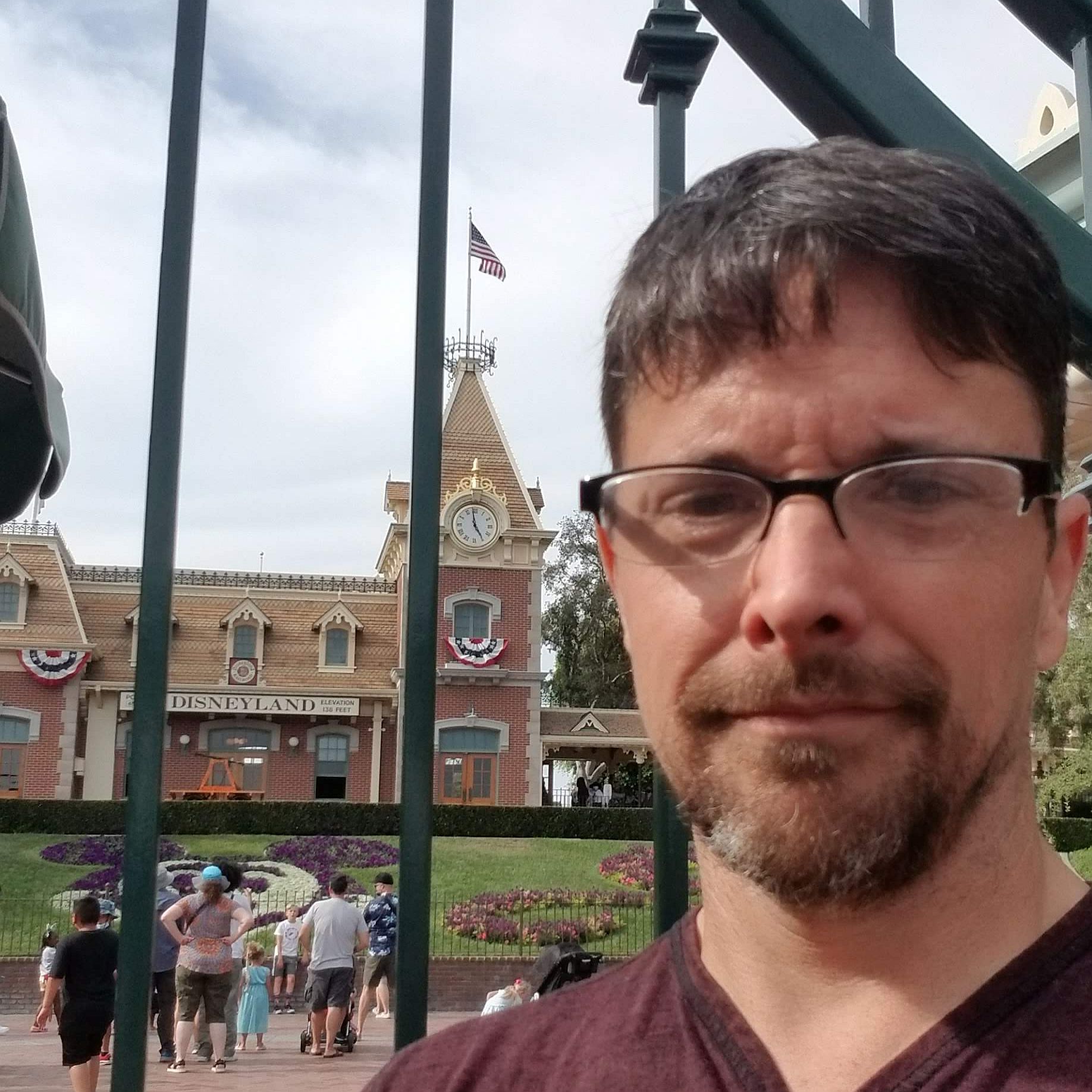 Content Producer/Theme Park Beat
CinemaBlend's resident theme park junkie and amateur Disney historian. Armchair Imagineer. Epcot Stan. Future Club 33 Member.