Walmart Is Trying To Get Into The Drive-In Theater Game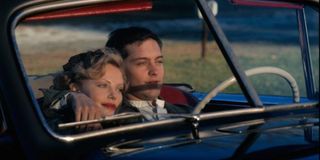 With major theater chains shuttered since March, the once dying drive-in movie theaters have been dominating in another bizarre twist for the year. With people still eager to have some kind of theater experience, massive US retailer Walmart is looking to transform its massive parking lots into a drive-in theater experience.
According to KMBC News 9, the Walmart Drive-In is a new experience coming to 160 stores across the US, including Texas, Colorado, Florida, and many other states. In partnership with the Tribeca Film Festival, the Walmart Drive-In experience will start on August 14 and end October 21.
So, how much is this going to cost? Turns out, it won't cost a dime. Walmart is giving away free tickets to anyone that reserves a spot on TheWalmartDriveIn.com. Gates will open at 6:00pm and the movies will start at 7:30pm. The plan is to have 320 showings during their run as a pop-up drive-in.
But, don't expect their drive-in to show upcoming blockbusters, like Tenet, Mulan, or Wonder Woman 1984. Their website lists a few of the proposed titles which include older movies, like Spy Kids, Ghostbusters, and Space Jam. Still if you happen to be near one of these Walmart locations, it might be a fun night out with the family.
Of course, it's not altogether surprising Walmart is doing this. Most of their locations, after all, do have huge parking lots, able to accommodate a large number of vehicles. Plus with theaters closed and little sign they'll reopen, drive-in theaters have become the go-to theater experience.
Drive-in movie theaters were once in dire straits, considered by many a nostalgic relic of an age gone by. They tried updating their technology, but it didn't seem to be enough. As such, many drive-in theaters over the years have been shutting down for good, leaving only about 1,000 left in the US. But today, they're premiering new movies making box office records for the year. How the tables have turned.
Even though drive-ins are having success during this difficult time, it's questionable if they'll be able to keep up the momentum, especially once indoor movie theaters become operational. It feels likely, once things go back to normal, the appeal of going to a drive-in will wane.
While the Walmart Drive-In is a limited-time experience, the possibilities for the future are also intriguing. If successful, and not a logistical issue, you have to wonder if Walmart would be tempted to make their drive-in a regular thing. Maybe it could eventually grow to feature new releases as wel. Customers could go do some shopping and then catch a movie afterward at the same location. Not a bad deal.
Your Daily Blend of Entertainment News
Thank you for signing up to CinemaBlend. You will receive a verification email shortly.
There was a problem. Please refresh the page and try again.