Marvel Made History In 2020, But Not The Best Kind Of History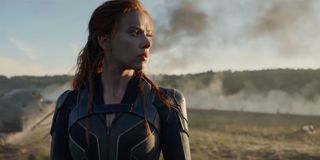 2019 marked the biggest year yet for the Marvel Cinematic Universe, as Captain Marvel introduced Brie Larson's Carol Danvers to the masses and pulled in over $1 billion in the process, Avengers: Endgame concluded the Infinity Saga and went on to become the highest-grossing movie of all time with its nearly $2.8 billion haul, and Peter Parker's clash with Mysterio in Spider-Man: Far From Home also crossed the $1 billion threshold. 2020 was expected to be a momentous year too by launching the franchise's Phase 4, but that's no longer happening. As a result, the MCU has now made some unfortunate history, as 2020 marks only the second year in the franchise's existence that a movie is not coming out.
Let's wind the clock back a bit. At the start of 2020, Marvel Studios had big things planned. Not only was the company gearing up to release some MCU-set TV shows on Disney+ (more on that later), but Black Widow and Eternals were supposed to kick off Phase 4, the former following Natasha Romanoff between Captain America: Civil War and Avengers: Infinity War, and the latter bringing the superpowered eponymous beings out of hiding to fight the Deviants. Black Widow was supposed to come out on May 1, and Eternals would have followed on November 6.
Then in March, the current health crisis unfolded, resulting in movie theaters closing down and productions having to hit the pause button. As a result, Black Widow was shifted the November 6 release date, and Eternals was moved to February 12, 2021. So there was still a scenario where Black Widow could have held things down on the film front in 2020, but that's no longer the case.
As part of Disney's latest round of release date changes, Black Widow is now scheduled for May 7, 2021, and Eternals will come out on November 5, 2021, with Shang-Chi and the Legend of the Ten Rings bridging the gap with its new July 9, 2021 release date. There's no guarantee those movies will stay in those slots permanently given how unpredictable things are, but as far as 2020 is concerned, the proverbial book is shut on the MCU movie front.
The last time this happened was in 2009, because although the MCU came out strong in 2008 (a year before Disney purchased Marvel) with Iron Man and The Incredible Hulk, Iron Man 2 didn't follow until 2010. That's not to say that 2009 didn't include any comic book movies, as along with The Dark Knight being rereleased at the start of the year, Watchmen and X-Men Origins: Wolverine came out in March and May, respectively. And back then, waiting a couple years for the next MCU movie didn't feel as unusual as it does now given that the franchise was still in its infancy.
Of course, the MCU has come a long way since 2009, both in box office performance and popularity. So not having an MCU movie coming out in 2020 definitely hits harder. Assuming Black Widow sticks to its May 7, 2021 release date, that means there will be a 22-month gap between when it comes out and when Spider-Man: Far From Home played in theaters. Waiting a couple years for the next installment of a film franchise is usually the norm, but for the MCU, it's become weird to not even get one movie a year, let alone several.
On the other hand, perhaps this is a good thing in the long run. As my fellow CinemaBlend writer Eric Eisenberg pointed out, the Infinity Saga wrapping up was a historic occasion, and having this extra-long gap between movies allows fans to not only better appreciate that 11-year era, but also create a bigger appetite for MCU movies. Sitting down to see Black Widow next May will feel a lot more special than if it had come out 10 months after Spider-Man: Far From Home.
It's also worth mentioning that just because there won't be any MCU movies this year doesn't mean we'll be devoid of MCU content altogether. While Falcon and the Winter Soldier missed its original August premiere on Disney+ due to filming being interrupted and will instead come out next year, WandaVision is expected to come out before 2020 is over, much earlier than anticipated. Plus, WandaVision is expected to tie into Doctor Strange in the Multiverse of Madness, which will include Scarlet Witch, making this show sound like it'll be an especially integral story to the MCU.
So 2020 will pass without an MCU movie just like in 2009, but at least there will still be something to expand the mythos before the year is over. Still, it's disappointing that Black Widow and Eternals won't play this year as originally planned. Hopefully for as long as the MCU keeps going, we won't go another year without at least one movie coming out, but who knows what the future will bring?
As things stand now though, we'll be getting plenty of MCU movies in 2021. Along with the aforementioned Black Widow, Eternals and Shang-Chi and the Legend of the Ten Rings, the Spider-Man: Far From Home sequel is also scheduled for December 17, 2021. Again though, we live in strange times, so it's entirely possible that the third MCU-set Spider-Man movie will need to be delayed to 2022, resulting in Thor: Love and Thunder and Doctor Strange in the Multiverse of Madness being pushed back in that year.
However, if all these movies stay in their current spots, then 2021 will mark the first time that the MCU releases four movies in one year. Could you imagine something like that happening in the early Phase 1 days? And with the Disney+ shows delving into new corners with both established characters and new players like She-Hulk and Ms. Marvel, there's still a lot to look forward to in the MCU. We'll just have to wait a little longer to jump back into the cinematic side of things.
Keep track of all the other Marvel Studios movies coming up with our comprehensive guide, and stay tuned to CinemaBlend for more updates concerning the franchise.
Your Daily Blend of Entertainment News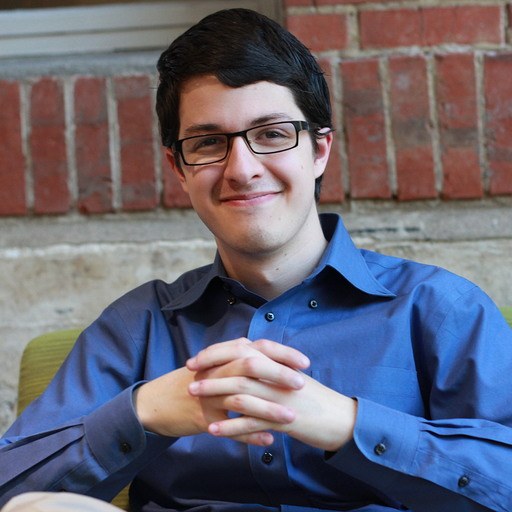 Connoisseur of Marvel, DC, Star Wars, John Wick, MonsterVerse and Doctor Who lore. He's aware he looks like Harry Potter and Clark Kent.