Kristen Stewart's Princess Diana Movie: 7 Quick Things We Know About Spencer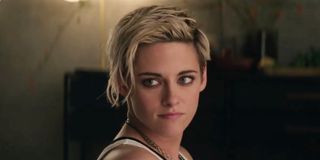 The story of Princess Diana is one of the most fascinating yet tragic tales of someone thrown into the spotlight after marrying the heir apparent to the British throne, and has been told in various ways at different points in the life of the Princess of Wales. From her somewhat low-key upbringing to marrying Prince Charles in one of the most-watched spectacles to her tragic death in 1997, nearly every aspect of the late princess's life has been recreated over the years. And now, one of the most important parts of Diana's story will be brought to the silver screen in Spencer which will see Kristen Stewart take on the role of a conflicted royal.
And while the movie hasn't technically entered production, and we don't know exactly when we will be able to see it, there is still quite a lot to know about Spencer, like what it's about, when it will start production and some things Twilight star Kristen Stewart has to say about playing one of the most iconic and tragic figures of the 20th Century. Here are seven quick things to know about Spencer.
The Movie Will Take Place During The Weekend Princess Diana Knew Her Marriage Wouldn't Work
There are so many aspects of Princess Diana's life that could be brought to the screen, including the events leading to her untimely death following a car crash or even the lead-up to her fairytale wedding ceremony that was viewed by millions around the world, but instead Spencer will focus on a much more personal section of the Princess of Wales' life: the moment she decided to divorce Princes Charles. According to Deadline, Spencer will take place over a three-day weekend during the Christmas holidays in the early 1990s when Diana finally had enough and took a different path, a path that would end in tragedy a few years later.
Kristen Stewart Calls The Late Princess' Life Story One Of The 'Saddest Stories'
In a recent interview with InStyle, Kristen Stewart was asked how she has been preparing for the role of Princess Diana by reading multiple biographies and really getting to know who Diana was as a person, but along the way discovered just how tragic her life was even before her death:
Kristen Stewart hopes to be finished with all of the material regarding Princess Diana's life before production gets underway next year.
The Movie Won't Touch On The Death Of Princess Diana
Instead of focusing on Princess Diana's tragic death and the events that followed (the latter was featured heavily in the 2006 drama The Queen), Spencer won't even deal with the 1997 accident in Paris. According to Deadline, the movie will instead examine the fraying of the relationship with Prince Charles as well as the undying love she had for her two sons, Prince William and Prince Harry, as she comes to terms with her decision to leave the royal life behind and give up her chances of ever becoming Queen.
Kristen Stewart Is Intimidated By The Accent And Is Working With A Dialect Coach
Although she wasn't on the same level as her future husband and the rest of the Windsor family, Diana Spencer was born into British nobility, which resulted in the one-day princess having a very distinct way of speaking. In the same InStyle interview mentioned earlier, Kristen Stewart, an American, revealed that she is intimidated by the accent because people know how the late Princess of Wales' voice sounded and how it was so distinct. To help her out in this area, Stewart has been working with a dialect coach to make her voice sound as much like Diana's and be authentic as possible.
Pablo Larraín Is Directing The Movie
Fans of the 2016 biographical drama Jackie, which followed former first lady Jackie Kennedy in the weeks following the assassination of her husband, John F. Kennedy, and chances it took with retelling such a notable moment in American History will be pleased to hear that the director of the Oscar-nominated movie will also be helming Spencer. In an interview with Deadline, Pablo Larraín revealed that while he didn't grow up obsessed with the royal family in his native Chile, he has always been fascinated by fairy tales, which is explained was very much the heart of this Princess Diana story.
Steven Knight Wrote The Script
Steven Knight, the creator of shows like Peaky Blinders and Taboo, and writer of movies like Eastern Promises and The Girl in the Spider's Web has penned the script for Spencer. As mentioned earlier, Deadline reports that Knight's screenplay follows Diana during one of her final Christmas holidays while still a member of the House of Windsor and will primarily be set in the Sandringham estate in Norfolk, England.
Production Is Set To Begin In Mid-January 2021
There is no release date or even word on who will share the screen with Kristen Stewart in Spencer, but the project is slated to enter production in January 2021 according to the actress. In the same InStyle interview mentioned earlier, the Underwater and Charlie's Angels star explained how the early 2021 shooting date will affect her holiday plans:
Between finishing those biographies, meeting with a dialect coach, and learning her lines as she prepares to take on one of the most visible public figures in recent memory, Kristen Stewart looks to have a busy few months ahead of her.
Does all of this make you excited for Spencer? Make sure to sound off in the comments below and make sure to check back for future updates here at CinemaBlend.
Your Daily Blend of Entertainment News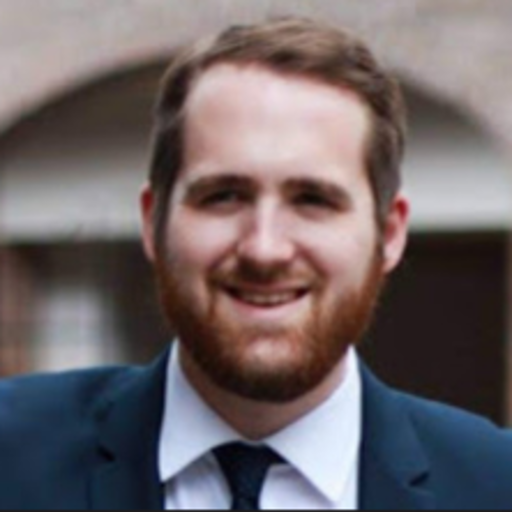 Philip grew up in Louisiana (not New Orleans) before moving to St. Louis after graduating from Louisiana State University-Shreveport. When he's not writing about movies or television, Philip can be found being chased by his three kids, telling his dogs to stop barking at the mailman, or yelling about professional wrestling to his wife. If the stars properly align, he will talk about For Love Of The Game being the best baseball movie of all time.