Another Week, Another Flick Chock-Full Of A-Listers Has Cracked Netflix's Top 10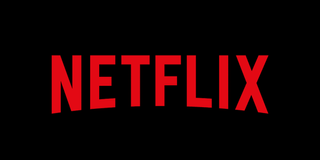 These days, many of us are more likely to be binging a series or having a movie marathon than venturing out into the world in search of entertainment. So Netflix's Top 10 list of most popular titles often offers an interesting glimpse into what people in the United States are into at the moment. This weekend, it shouldn't be too much of a surprise that Netflix fans are seeking out some spooky titles ahead of Halloween. What is a bit surprising is the fact that another A-list movie from a different decade has made its way onto America's most-watched list of movies.
As of this morning, Netflix's current Top 10 in the United States reflects an eclectic mixture of TV series and films, many of which are recent releases. But Moneyball, which hit theaters in 2011, is currently sitting near the top of that list as the third most popular title on the streaming platform. It definitely stands out amongst its competitors, since it's the only feature on the list that wasn't released in this decade.
The sports drama, which stars Brad Pitt as Oakland Athletics' general manager (and sabremetrics enthusiast) Billy Beane, garnered critical praise and became a hit with movie and sports fans when it was first released. However, it's not entirely clear why it's suddenly climbing the ranks among Netflix's most-watched movies and TV shows.
It could be because it's the baseball postseason, and fans are eager to tap into their enthusiasm for America's favorite pastime. Or it could be due to the recent news that Billy Beane is considering retiring from baseball management. Any way you cut it, it's not a bad time to revisit the film -- with impressive performances from its A-list cast members, including Brad Pitt, Jonah Hill and Chris Pratt and a fascinating look at how Billy Beane built his legacy, it's worth any sports' fan's time.
However, if baseball isn't your thing, Netflix still has a ton of other offerings that make up its current Top 10 list. At number one is The Haunting of Bly Manor, the second installment of Mike Flannigan's anthology horror series for Netflix. Fans of the first season have been eager to check it out since it hit the platform on October 11 and, given the fact that it's spooky season, its popularity probably won't die down anytime soon. Adam Sandler's Hubie Halloween and the family-friendly A Babysitter's Guide to Monster Hunting are also hits at the moment, coming in at number two and six, respectively.
The Trial of the Chicago 7, Aaron Sorkin's riveting true-life period drama, is also popular in the United States. Other TV series that fans are enjoying include the much buzzed-about Emily in Paris, The Great British Baking Show, recent Emmy winner Schitt's Creek, comedy series The Cabin with Bert Kreischer, and the supernatural drama Evil.
What are you watching on Netflix this weekend? Let us know in the comments!
Your Daily Blend of Entertainment News
Your Daily Blend of Entertainment News
Thank you for signing up to CinemaBlend. You will receive a verification email shortly.
There was a problem. Please refresh the page and try again.