Netflix Reveals 10 Most-Watched Shows From The Past Year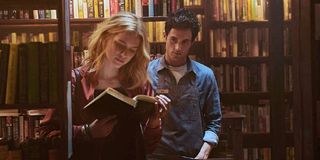 For all of Netflix's popularity, the streaming service has historically remained secretive about the viewing numbers for its original shows and movies. Unlike the Big Four networks, Netflix wasn't beholden to the traditional Nielsen ratings system and avoided revealing how it calculated its viewership.
That changed this year, when Netflix finally began doling out the number of viewers watching their shows. For the first time ever, the streaming giant revealed a list of its most-watched shows. The release comes on the heels of Netflix's third quarter earnings report.
Now, it's important to note that these numbers are being measured only by Netflix. So when any company does its own statistics, there's always the possibility viewership numbers are skewed. Still, Netflix makes it clear that these ratings are based on subscribers having finished at least 70% of the listed series.
The streaming service, which has over 158 million subscribers, unveiled its ten most-watched shows (via The New York Times) between October 2018 and September 2019. Take a look!
10. Elite
This Spanish-language drama, about a bunch of rich teens who become suspects in the murder of a fellow classmate, is incredibly popular. After binge-watching it, it's easy to see why. The writing is tight and the characters, who often showcase, uh, elite behavior, are multidimensional. The show does a good job balancing a murder mystery with character relationships. Both seasons are currently available to stream.
9. When They See Us
This one's a no-brainer. Ava DuVernay's powerful miniseries, about the conviction and exoneration of the Central Park Five, has garnered positive critical acclaim and, most recently, an Emmy Award. So it's no surprise it made the top ten list. Although a lawsuit was recently filed against the Netflix and DuVernay, When They See Us boasts a strong story and fantastic performances.
8. Dead To Me
Dead to Me can easily be described as the Netflix version of Big Little Lies. While it draws inspiration from the HBO show, its story is all its own. The series follows a widower (Christina Applegate) who befriends a forever optimist (Linda Cardellini) with a big secret while at a grief support group session. Dead to Me seamlessly sustains a friendship between the two women, all while building a world of secrets and lies around them.
7. Unbelievable
The limited series starring Toni Collette and Merritt Wever follows two detectives as they investigate Marie Adler (Kaitlyn Dever) after she's accused of lying about a rape. The series is based on the Pulitzer Prize-winning 2015 article by T. Christian Miller and Ken Armstrong. Unbelievable is so popular and critically acclaimed that Netflix is thinking about turning the true crime series into an anthology.
6. Our Planet
I've never actually heard of Our Planet, but clearly others have if it's number six on the list. This nature documentary is an eight-part series that explores the natural wonders of the earth. It ventures into the forests and seas of the world and showcases all the animals and stunning wildlife.
5. Sex Education
Sex Education is a British teen comedy about, well, sex and teenagers. Obviously, there's far more to it than that. The story centers on Otis (Asa Butterfield), who becomes a sex guru to his fellow students after learning everything he needs to know about the subject from his sex therapist mother. With his friend Maeve, Otis starts a sex therapy clinic at school and makes his high school experience that much more interesting.
4. You
You is an interesting show on the list because it wasn't originally a Netflix show at all. The series, starring Gossip Girl's Penn Badgley as a stalker and killer named Joe, premiered last fall on Lifetime and was even renewed for a second season. When it landed on Netflix last December, however, it pulled in a much larger audience than it had on its original network. It wasn't long after that the streaming service ended up with the rights to the show, and You's second season will air as an original Netflix series.
3. La Casa de Papel
Following in the footsteps of Elite, La Casa de Papel is another series hailing from Spain. The story is about a criminal named "The Professor" who recruits a group of thieves to help pull off one of the biggest heists in history. Their goal? To print billions of euros straight from the mint. The show premiered in 2017 and aired one season in two separate parts.
2. The Umbrella Academy
The Umbrella Academy is like a strange cross between the X-Men and Annie. The story follows the seven Hargreeves siblings, all adopted by billionaire Sir Reginald. They all have special abilities and, though none of them are actually related, they were all strangely born on the same day, but in different locations. After years of estrangement, they must come together to figure out what happened to their father and stop the apocalypse.
1. Stranger Things
Unsurprisingly, Stranger Things lands in the top spot, claiming number one with 64 million viewers. The series follows a group of kids in a small Indiana town who investigate the mysteries of the Upside Down. So popular is the show that Netflix recently signed Stranger Things creators, The Duffer Brothers, to a multi-year overall deal to produce other series and movies. Season 4 doesn't yet have a release date.
Want to know what other shows you can stream on Netflix? Check out our complete list of everything premiering on the streaming service in 2019.
Your Daily Blend of Entertainment News