No Time To Die: 8 Quick Things We Know About Daniel Craig's Last Outing As James Bond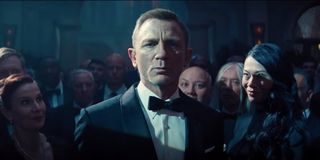 Yes, we're still waiting another handful of months to see Daniel Craig take his final bow as James Bond in the 25th 007 adventure, No Time To Die. And in this interim between the last frames of the Craig era and the start of the bold new future the Bond series will pursue, there are a lot of questions that hang in the air. But at the same time, there are things that we know, or at least have heard whispers about, that color this next movie in a particularly interesting light.
Which means that it's a good time to watch the most recent trailer for No Time To Die, and then launch into eight quick things we know about the next James Bond mission.
This Is Daniel Craig's Fifth And Final James Bond Movie
After filling out his duties in the fourth modern Bond film, Spectre, there was a question as to whether or not Daniel Craig would come back for the film that eventually became No Time To Die. But once that film was completed, and Stephen Colbert pressed Craig for a final answer on whether or not his tenure in the tuxedo was finished, the actor sealed his retirement with two words: "It's done." After No Time To Die is done and dusted, Daniel Craig will have officially parted ways with the 007 hype machine.
Daniel Craig Is Now The Longest Running Actor To Play James Bond
Because of the two delays that have seen No Time To Die pushed to a November 2020, and now an April 2021 release date, Daniel Craig has continued to make history as James Bond. Last fall, Craig became the longest running actor to hold the role of Bond, with a then 14 years on his cufflinks. Roger Moore previously held the record, but now Daniel Craig is just packing the days onto this record, since the role sticks with any given actor until a replacement has been announced. So with each delay, the high water mark gets pushed even higher in Craig's history making favor.
Daniel Craig's Training For No Time To Die Has Been Killer
It's not easy to be James Bond, and it sounds like No Time To Die has been a hell of a personal training run for Daniel Craig. The man and his reps have divulged information that's pointed not only to some insane workout sessions that have been a part of his life, but also an equally strict diet. Thankfully, this was all pre-quarantine life, otherwise this regimen could have been a lot harder to maintain in lockdown.
James Bond Is Facing His Greatest Modern Villain Yet
Throughout the James Bond films of Daniel Craig, the villainous adversaries he's faced have been rather grounded, especially when compared to the classic Bond formula of baddies. This looks like it's about to change in No Time To Die, with the introduction of Rami Malek's Safin, who 007 franchise producer Barbara Broccoli has personally labeled as a "nasty piece of work." That's pretty light wording when describing a villain that has not only kidnapped a scientist for his own diabolical means, but could potentially bring the world to its knees with his secretive plot.
007 Has Been Retired From Active Service Between Spectre And No Time To Die
As far back as his first mission as a newly minted 00 agent, Daniel Craig's James Bond has been looking to quit the scene and live a simpler life. And it looks like, once again, 007 has left his job behind at the beginning of No Time To Die, which is a fact that we've known since the first big announcement kicked off the film's production cycle in Jamaica last year. To be more specific, Bond has been out of service for about five years, the specific gap between Spectre's 2015 release date and No Time To Die's intended 2020 release window.
Major Life Changes May Be In The Future For James Bond
The years in-between Spectre and No Time To Die sound like they've been very rewarding for James Bond's life. At least, that's what the rumors seem to be indicating, as two major life changes have been mentioned as potential plot twists in this 25th film that's promised to "change everything."
The first potential bombshell is that for the first time since On Her Majesty's Secret Service, Bond might be married to Dr. Madeleine Swann (Lea Seydoux,) as the two had ridden into the sunrise, with an Aston Martin and a smile at the end of Spectre. Which leads us to the next possible development that No Time To Die might be lobbing at 007 fans, as that marriage may have led to a secret child that could play a huge part in that film's finale.
Felix Leiter Is The Reason Bond Returns To The Spy Game
If James Bond is retired and happily married, why would he ever want to return to active service? Well, it doesn't sound like No Time To Die is going to see James becoming one of Her Majesty's secret agents on his own free will. Rather, he's convinced to come back to the fold thanks to one of his most trusted friends: Felix Leiter (Jeffrey Wright.) Seeing as this recently disappeared scientist is a cause for major concern, 007 is the only person Felix feels he can trust to get to the bottom of the caper. With a friend like Mr. Leiter, who put his neck on the line in Quantum of Solace to help James Bond fulfill a revenge plot against international evil, how could he possibly say no?
The Threat James Bond Is Trying To Prevent Could Be Catastrophic
As we previously mentioned, Rami Malek's new adversary Safin is someone that's going to give James Bond a run for his money. Not only does he sound like the most vicious modern Bond villain, but based on the information given in the second trailer, as well as the "Meet Safin" instructional video, No Time To Die features a nemesis that's got the world in his sights.
Lines of dialogue that give out hints such as "He's going to kill millions," or "If we don't do this, there'll be nothing left to save," aren't things you drop into a trailer for no reason. So Daniel Craig's final outing as Bond looks like it's going to graduate the rebooted continuity into an era of adversaries who look at the world, and want it all.
Secrets are still a very important part of No Time To Die's future, and with the added time on the clock, we'll have some more time to ponder over just what we don't know about this new 007 story that's waiting for the right time to make its big debut. Currently, No Time To Die is aiming to open on April 2, 2021; but should that change, we'll be sure to provide the updates that break such news. As always, James Bond will return to CinemaBlend, so you'll want to stick around and see what happens next.
Your Daily Blend of Entertainment News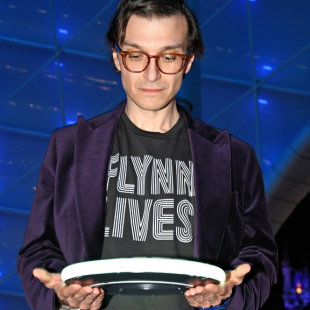 Senior Movies Contributor
CinemaBlend's James Bond (expert). Also versed in Large Scale Aggressors, time travel, and Guillermo del Toro. He fights for The User.