Insane No Time To Die Stunt Created By Daniel Craig Needed James Bond, A Motorcycle, and 8,400 Gallons Of Cola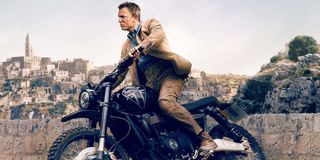 At this point we've heard so much about James Bond's upcoming 25th outing on the big screen No Time To Die, it may feel like we know everything about the movie already, but that couldn't be further from the truth. Case in point: We recently learned there will be a major sequence involving a sticky street doused with Cola James Bond will need to navigate …and it was outgoing Bond actor Daniel Craig's idea.
Thanks to a profile in Total Film, we learned about yet another No Time To Die stunt sequence (it should not be a spoiler that there will be several) and how it was accomplished for the big screen. Apparently, at one point, as James Bond is chasing down a lead on a motorbike, Daniel Craig figured out a way to get his stunt double, a man named Paul Edwards, to hit a ramp and land on cobblestones.
Cobblestones are apparently pretty slippery generally, so the film crew had to device a way to make them stickier. Enter: Coca-Cola, which for a price did the trick. Apparently, the production spent €60,000 or more than 70K in U.S. dollars to pull off the one quick stunt, with stunt head Lee Morrison revealing that 8,400 gallons of the brown stuff was also used.
The James Bond franchise has been a fan of product placement in the Daniel Craig era, including some memorable shots in Skyfall of Craig drinking a Heineken instead of his usual martini, shaken not stirred. This time around it seems as if it is Coke getting the shoutout – and also worked as a cleaning agent on the cobblestones to boot.
Still, motorcycle stunts in general can be the most difficult portions of a movie to film, so it's great the team on 007's latest had a trick up their sleeves. Though it is helping me understand how the latest Bond film may be the most expensive to date.
There are a ton of YouTube videos devoted to Coca-Cola's alternate purposes, so none of this comes as a huge surprise, but now when No Time To Die hits theaters, finally, you'll be able to spot the cool motorcycle moment and already know more about its origins during filming.
In fact, I think we've already seen this amazing leap in the early footage for No Time To Die. James Bond's on a motorcycle and he's scaling some wall and clearly looking to land on what seems to be cobblestones. You can take a look at the moment in the early trailer for the movie, below.
Bond 25, aka No Time To Die was initially expected to hit theaters in the spring. Its release was pushed several times, at one point landing in November and now more likely to come in April of 2021 – nearly one whole year after it was initially expected to hit theaters. Anticipation for the film is still high, but as we move closer and closer to 2021, we'll have to keep an eye on how crowded the theatrical schedule for next year is getting.
Your Daily Blend of Entertainment News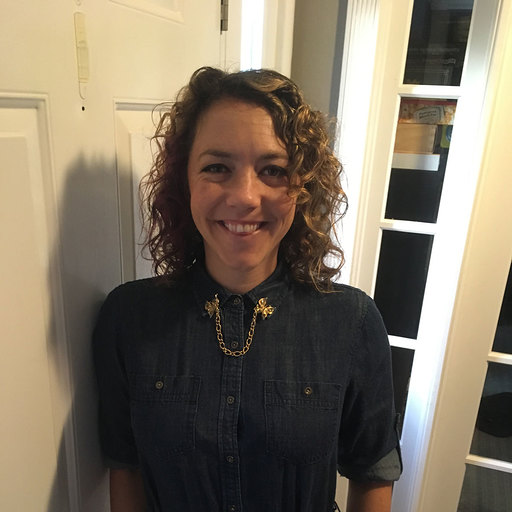 Reality TV fan with a pinch of Disney fairy dust thrown in. Theme park junkie. If you've created a rom-com I've probably watched it.