Zack Snyder Shares Early Man Of Steel Photo With Henry Cavill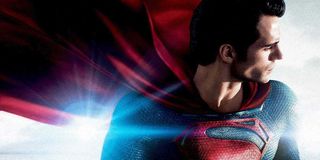 Just like how Iron Man kicked off the Marvel Cinematic Universe back in 2008, Superman was the hero who got the DC Extended Universe rolling in 2013. Following seven years after Superman Returns (a spiritual sequel to the first two Christopher Reeve-led Superman movies), Man of Steel chronicled Henry Cavill's Kat-El/Clark Kent assuming his role as a hero and protecting Earth from Michael Shannon's General Zod.
While the future of the DCEU's Superman is uncertain beyond seeing him in Zack Snyder's Justice League, there's nothing to stop folks from reminiscing about when he was front and center in the franchise. Case in point, Man of Steel director Zack Snyder has shared a photo of Henry Cavill from early into the movie's production, though he's not wearing the Kryptonian hero's crimefighting duds. Take a look:
Turning to Vero, Zack Snyder has given us a look at Henry Cavill wearing the fisherman's outfit from Clark Kent's time aboard that crab boat early into Man of Steel. In case it's been a while since you've seen the first DCEU movie, our first look at Clark in adulthood is when he's aboard that boat, having kept a low profile over the years by traveling across the world and working different jobs. However, once Clark has to use his powers during an oil rig rescue, his time on the high seas comes to an end and he moves on to new horizons.
It's safe to say that Man of Steel provided a much different origin story for Superman, with the movie going a tonally darker route compared to the Christopher Reeve-led film series from decades prior. Commercially speaking, Man of Steel did fairly well for itself, making approximately $668 million worldwide. Critically, the movie was met with polarizing reception, particularly for the scene where Clark is forced to kill Zod to prevent the Kryptonian general from murdering a family with his heat vision.
Three years after Man of Steel's release, Henry Cavill donned the cape again for Batman v Superman: Dawn of Justice, and while that movie ended with Superman being killed by Doomsday, he was resurrected by his fellow superheroes in 2017's Justice League. Next year's Zack Snyder's Justice League, which will air as a four-part miniseries on HBO Max, will provide Snyder's original take on how Superman was brought back to life, and viewers will get to see Cavill wearing the hero's black suit.
So now that Superman is among the living again and protecting humanity with his incredible powers, surely we'll see him back in action again soon in a new project, right? Well, it's not that simple. For one thing, Henry Cavill is working on Netflix's The Witcher, so obviously that fills up a lot of his schedule.
More importantly though, there hasn't been any official announcement made yet on when we'll see Henry Cavill's Superman in the DCEU next. A direct Man of Steel sequel, i.e. Man of Steel 2, was in development for several years, but supposedly it's no longer moving forward. It was also reported back in May that Cavill was in talks to reprise Superman in a movie led by a different protagonist, but Warner Bros and DC have yet to confirm if that's indeed the case or not.
Rest assured, if/when it's officially revealed that Henry Cavill will return to play Superman, we here at CinemaBlend will let you know. In the meantime, you're welcome to re-watch Man of Steel on HBO Max, or learn what movies are on the DC films slate with our comprehensive guide.
Connoisseur of Marvel, DC, Star Wars, John Wick, MonsterVerse and Doctor Who lore. He's aware he looks like Harry Potter and Clark Kent.
Your Daily Blend of Entertainment News
Thank you for signing up to CinemaBlend. You will receive a verification email shortly.
There was a problem. Please refresh the page and try again.