10 Dog Movies In Which The Dog Doesn't Die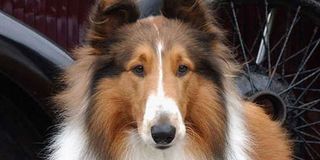 The life of a dog-loving cinephile is a stressful one. Buying a ticket to any of Hollywood's latest releases of dog movies is essentially putting your emotional stability at risk. Reason being, thanks to films like the Disney classic Old Yeller, the apocalyptic Will Smith thriller I Am Legend, or the film that shocked a million families one holiday season, Marley & Me, it is impossible to enjoy a movie that appear to celebrate audiences' fascination of canines without fearing the furry protagonist's fate.
This is a pain that I am also quite familiar with and, as someone who writes about films for a living, do not have much of a choice other than to endure the inevitable, tragic outcome whenever it comes about. It almost makes you somewhat appreciative of John Wick for taking Daisy from Keanu Reeves' grieving former assassin early enough to save you the prolonged agony. However, on the bright side, the job has also given me the chance to discover that dog movies with a happy ending are not as rare as they seem.
In fact, I have managed to find several memorable and even underrated movies that will capture the heart of the dog lover in you without mercilessly trampling on it with a steel-toed boot by their conclusion. I have narrowed down the selection to just 10 of the best dog movies do not end in death, starting with a surprisingly recent entry.
In case this isn't obvious, we're about to spoil the fact that the dog (or dogs) doesn't die at the end of the following movies, so consider yourself warned for some mild ending spoilers.
The Call Of The Wild (2020)
Based on the iconic novel by Jack London, The Call of the Wild traces spoiled house pet Buck's (Terry Notary in a motion capture performance) evolution into a champion sled dog and, finally, an independent creature of the wilderness in the late 19th Century. Human co-star Harrison Ford was unfairly the more prominent figure in most marketing material when the dog is the true hero, but, then again, his onscreen bond with the St. Bernard/Scotch Collie is strong enough to distract from when his CGI fur threatens to defy credibility.
White Fang (1991)
In yet another more recent adventure from Disney inspired by the work of Jack London, Ethan Hawke plays a young man looking for gold in the Yukon who rescues a half-wolf, half dog played by Jed (the canine actor who caused trouble for another Alaskan crew in John Carpenter's The Thing) from an abusive handler. To be perfectly candid, White Fang is not without its dog deaths, but that is not the case for the lovable title character who even returned for the 1994 sequel and played by the same pup, too.
Homeward Bound: The Incredible Journey (1993)
A sequel was also rewarded to this early '90s Disney favorite based on a novel in which a trio of domesticated animals must brave harsh terrain straight out of a Jack London classic in order to reunite with their loving owners. If you did not know already, all three pets make it home, but not without giving your heartstrings a few startling yanks. Featuring the adorable voice talents of Michael J. Fox as scrappy bulldog Chance, Don Ameche in one of his final roles as wise, old Golden Retriever Shadow, and Sally Field as a cat aptly named Sassy, Homeward Bound: The Incredible Journey truly is what it promises.
Cats & Dogs (2001)
Speaking of talking pets, this family-friendly action comedy is overrun with animals who are not only intelligent enough to speak (and voiced by Tobey Maguire and Alec Baldwin, to name a few), but operate machinery or study martial arts for the sake of covertly protecting the human race (if you are a canine) or conquering it (if you are feline). Cats & Dogs takes the historic war between these species more literally than ever (but without a single casualty, of course) in an amusing crossbreed of cute pet movies with James Bond that Roger Ebert put his paw… I mean "thumb" up for.
101 Dalmatians (1996)
The dogs in Disney's 1961 animated adaptation of Dodie Smith's book, in which they are hunted by an evil fashionista's henchmen in London, also talked amongst themselves, but not in the live action update. However, that is the version of 101 Dalmatians I am choosing to spotlight - not just for Glenn Close's dazzling, Golden Globe-nominated performance as the devilish Cruella DeVil, but because seeing the exceptionally large heap of puppies escape fate as a spotted fur coat is an even more satisfying (and adorable) sight when they are real.
Max (2015)
The tragedy in this sleeper hit is the murder of U.S. Marine Kyle Wincott (Robbie Amell), which still haunts the injured, titular Malinois (best-known role of show dog Carlos) he handled in Afghanistan when he is sent to live with the fallen soldier's family (Josh Wiggins, Thomas Haden Church, Lauren Graham) instead of being euthanized for his post-traumatic behavior. Loosely based on a true story, Max is almost like John Wick if the dog and human roles were reversed and was instead an inspiring tale of one heroic hound's redemption.
Beethoven (1992)
The obediently challenged pooch, named after the famous composer, of this family comedy is a hero in more ways than one - from bringing his family of human owners (led by Charles Grodin) closer together, helping stop an abusive vet from harming anymore animals, and surviving for seven more sequels released as recently as 2014. Co-written by John Hughes (under the pseudonym Edmond Dantes), Beethoven gave birth to the most lovable St. Bernard in cinematic history, even if the vicious beast from the Stephen King-inspired Cujo may, arguably, be the more famous member of the breed.
Air Bud (1997)
However, I cannot think of a Golden Retriever more famous than Buddy - a circus dog who escapes his wretched clown of an owner (Michael Jeter), is taken in by a 12-year-old (Kevin Zegers) grieving his father's death, and becomes the star player the boy's basketball team at school. If the plot of this fun Disney flick sounds a little far fetched (no pun intended), you probably have not seen Space Buddies - the eighth part of the 14-film franchise spawned from Air Bud in which the athletic dog's talking puppies visit the moon.
Benji (1974)
Another famous dog who starred in his own space adventure (I'm not even kidding) is Benji - a popular mixed-breed canine character who has been the focus of several films and TV series, the most recent of which was released exclusively to Netflix in 2018. However, I think most would agree that nothing beats his Oscar-nominated, commercially successful, self-titled debut feature in which the adorable stray becomes a local hero after rescuing children kidnapped for ransom.
Lassie (2005)
Of course, if there is one dog who defines furry heroism more than any other, it must be Lassie - a creation of author Eric Knight, who was first portrayed on film in the 1943's Lassie Come Home before going on to save more children stuck in wells among other adventures in countless movies and TV shows. Of these subsequent films, one of the more acclaimed was, surprisingly, the most recent feature named after the collie in which she embarks on a journey to reunite with her family in Northern England after financial struggles force them to sell her to a duke (Peter O'Toole).
What do you think? Do you agree that 2005's Lassie is the best film starring the legendary canine or would you rather watch the latest Air Buddies spin-off? Let us know in the comments and be sure to check back for additional information and updates on the best films about dogs, as well as more lists showcasing the greatest hits of a very specific kind of movie, here on CinemaBlend.
Your Daily Blend of Entertainment News
Jason has been writing since he was able to pick up a washable marker, with which he wrote his debut illustrated children's story, later transitioning to a short-lived comic book series and (very) amateur filmmaking before finally settling on pursuing a career in writing about movies in lieu of making them. Look for his name in just about any article related to Batman.