The 10 Best Dog Movies Ranked, Including Togo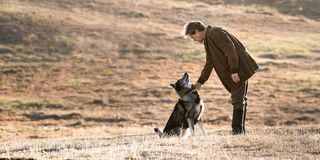 (Image credit: (Disney))
In recent years, Hollywood has been producing an uptick of dog movies. And why not? Audiences love to "ooh" and "aww" furry friends on the big screen just as much as they enjoy stopping and staring at pups walking through neighborhoods and cuddling up in their own homes. The connection between man and dog is a universal one that is easy for viewers to relate to and find some compassion toward.
Last year was some sort of record for movies catered to dog lovers since A Dog's Way Home, A Dog's Journey, The Art of Racing In the Rain and early original by Disney+, Togo were all released. In 2020, Harrison Ford will star in Call Of The Wild and Clifford the Big Red Dog will hit the big screen as well! What a perfect time to rank the best dog movies of all time!
10. Marley & Me (2008)
Telling a story about family through the lens of a dog is not a new concept in movies. In fact, Hollywood has pursued the relationship between man's best friend for just as long as cinema has been a medium – such as famed German Shepherd Rin-Tin-Tin dating back to 1922. But for many modern audiences, it was Marley & Me that reminded us how the story of dog ownership could break our hearts. Owen Wilson and Jennifer Aniston star in the memoir adaptation about 13 years spent with their at first uncontrollable Lab as they get married, have kids and such. It walks the line between hilarious moments and tear-jerking scenes not easily forgotten. Available to stream on Freeform.
9. A Dog's Journey (2019)
For the last few years, Universal has had some luck adapting W. Bruce Cameron's novels centered on dogs starting with 2017's A Dog's Purpose. The first film introduced the concept of human stories being told through the inner monologues of pups. A dog named Bailey (voiced by Josh Gad) lives and dies as multiple dogs with different owners across decades but finds his way back to his first best friend Ethan (later played by Dennis Quaid). However, it's the 2019 sequel that really delivers on the concept as Ethan's estranged granddaughter (CJ) grows up with a form of Bailey and he goes on a mission to reunite her with him, along with delivering on an adorable love story between young actors Kathryn Prescott and Henry Lau. Available to rent/buy on Amazon.
8. Eight Below (2006)
Oftentimes the late Paul Walker's legacy is placed in a box for his role in Fast & Furious films. But, the actor had a career highlight in Frank Marshall's Eight Below. The Disney film tells a sweet "based on a true story" rescue tale about eight sled dogs who must survive the harsh temperatures and danger of Antartica with an injured professor (played by Bruce Greenwood) as Walker's character tries to get back to all of them. Eight Below is a thrilling adventure film in the unforgiving cold, an emotional survival tale and it has a beautiful message about friendship between dogs and humans. Available to stream on Disney+.
7. Lassie Come Home (1943)
One of the most iconic live-action dogs in cinema is a Collie named Lassie. What started as a 1940 novel, became a major MGM production and later spawned six other films, a nine-year television show and three-year radio show starring the lovable pup. Lassie Come Home is the OG Lassie film set in Depression-era England when a couple is forced to sell her to a rich Duke in order to survive, much to their young son, Joe's heartbreak. Yet, Lassie is still loyal to her original family, finds a way out and back to them across hundreds of miles. It's a must-see classic for dog lovers and was later remade in 2005. Available to stream on DIRECTV.
6. 101 Dalmatians (1961)
Disney has always had a way with giving animal characters captivating stories and fun characters that make us look at them differently in the real world. One of their most memorable work here relating to dogs was in 1961's 101 Dalmatians. It tells the story of Roger Radcliffe and his dog Pongo – the latter is tired of bachelor life, so he sets out to find a mate for himself and his owner. He finds the perfect pair in Anita and her Dalmatian Perdita and orchestrates a run in. The pairs hit it off and Roger and Perdita had 101 puppies, catching the attention of evil fashion designer Cruella de Vil. To this day, it's a Disney gem. Available to stream on Disney+.
5. Isle of Dogs (2018)
For the past 25 years, Wes Anderson's unique style on cinema has dazzled audiences. Among his off-color filmmaking, he delved into stop-motion with 2009's Fantastic Mr. Fox which starred a slew of big names and became a critical hit. Almost a decade later after hits such as Moonrise Kingdom and The Grand Budapest Hotel, Anderson ventured back to the medium for Isle of Dogs. Set in Japan, the artsy movie is about a boy's journey to find his lost dog in a dystopian world where puppers are banished due to the "canine flu". With the voice talents of Edward Norton, Bill Murray, Jeff Goldblum, Scarlett Johansson, Greta Gerwig and Tilda Swinton, Isle of Dogs is an imaginative take on a dog's story. Available to stream on Cinemax Go.
4. Best In Show (2000)
As this list demonstrates, dog films are often heartwarming tales. Not in the case of hilarious comedy, Best In Show. This is especially a must-see for fans of Schitt's Creek. Eugene Levy and Catherine O'Hara star among a fun variety of characters (including Jane Lynch, Christopher Guest, Jennifer Coolidge, Parker Posey, Fred Willard) who put their dogs up for a national dog show. The movie is presented as a mockumentary about a Philadelphia dog show. Levy, O'Hara and their Terrier Winky sleeping in a hotel storage room due to their low funds, as they compete alongside a few other funny pairings. It's improv at its best and pokes a bit of fun on dog owners for once! Available to rent/buy on Amazon.
3. Togo (2019)
As we reach the top three dog movies, 2019's Togo has earned a spot among the best! It recently came out on Disney's new streaming service and was met with rave reviews among audiences and critics alike. Willem Dafoe plays Leonhard Seppala, who leads his sled dogs through the treacherous serum run in 1925. It's a true story that goes back and forth between the heroic run and the early years of the titular Togo, who was originally seen as too small and weak to lead the sled. Dafoe's performance incredibly injects heart into the movie as he has a tumultuous relationship with the dogs – something many of us can relate to. It's everything a dog movie should be… hopelessly adorable, adventuresome, beautiful and tragic. Not to mention, it sets the record straight about Balto – who has long received more credit than Togo surrounding the event. Available to stream on Disney+.
2. Lady and the Tramp (1955)
The second best dog movie has to go to the iconic romance of Lady and the Tramp back in 1955. The recent remake on Disney+ recently reminded us about how beloved this story is. This animated classic is the film that defined many of our childhoods more than any other about the dog perspective. It's a simple premise – Lady is a handful but she loves her family dearly. When the young couple who adopt her decide to have a child of their own, she starts to feel left out. She then meets street dog Tramp who shows her the outside world of living on the streets. It's a fun journey through different aspects of a dog's world through a Romeo and Juliet type story. We'll never look at spaghetti and meatballs the same again. Available to stream on Disney+.
1. Old Yeller (1957)
It's ruff to pick the best dog movie… especially when so many cute pupper faces metaphorically stare as if a big hunk of meat has met their eyes. But there's one dog movie that has stood the test of time for over 60 years in the collective brain of pop culture. Old Yeller. First off, it has perhaps the most heart-wrenching (and well known) death scenes to date. The movie tells the tragedy of dog ownership as the boy finds him as a stray puppy and he becomes his best friend. It's a classic story about the transition from childhood to adulthood. Particularly if you saw it as a kid, you're probably still wondering why, WHY was this shown to you so young. Available to stream on Disney+.
From cute stories about family, to adventurous treks cross-country, cute puppy love romances to tragic endings, there's a ton here to check out! Some honorable mentions are 2019's The Art of Racing in the Rain with Milo Ventimiglia and Amanda Seyfried, the 1995 cartoon classic Balto, 2009's Hachi: A Dog's Tale with Richard Gere, Disney's 1963 classic The Incredible Journey or the 1993 remake Homeward Bound.
Which of these dog movies are you trotting off to see after this ranking? What's your favorite of the bunch? Sound off in the comments below and vote in our poll!
This poll is no longer available.
Your Daily Blend of Entertainment News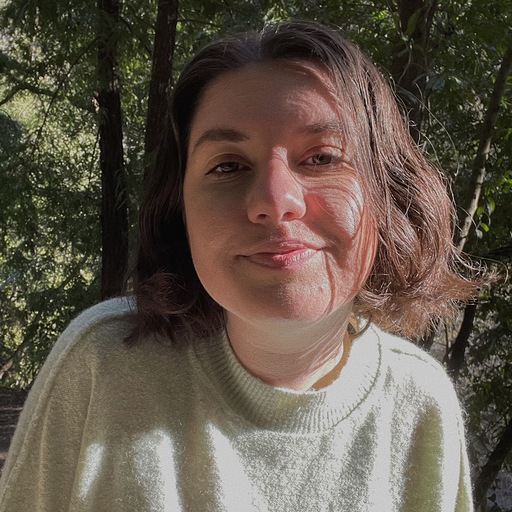 YA genre tribute. Horror May Queen. Word webslinger. All her writing should be read in Sarah Connor's Terminator 2 voice over.