Tom Holland's Chaos Walking: 5 Questions We Have After The New Trailer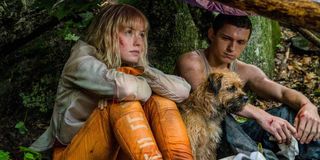 (Image credit: (Lionsgate))
Spider-Man actor Tom Holland has been a busy man lately, between swinging around New York City as the young Avengers for his upcoming third solo outing, hunting treasure as Nathan Drake for the in-the-works Uncharted film or getting ready to show off his dramatic chops for the Russo Brothers' Cherry. But one of his projects has been long finished is Chaos Walking, a YA adaptation with Star Wars' Daisy Ridley. And since the Chaos Walking trailer was recently released, we have a lot more to talk about.
Chaos Walking is based on a 2008 novel by Patrick Ness called The Knife of Letting Go, so if you've read it you may have an inkling of some of these answers regarding the upcoming movie already. But with that being said, YA adaptations have chosen to ignore source material before. For this round, we'll be looking at the upcoming specifically from the angle of coming straight out of viewing the first trailer in anticipation for the film. Here are our biggest questions following the trailer.
I Second Daisy, Where Are All The Women?
The Chaos Walking trailer opens with Daisy Ridley's Viola landing on a planet, where she soon meets Tom Holland's Todd. She quickly finds out that she can read his thoughts and all men in the 'New World' she has landed in. As she meets more of the village, including Mads Mikkelson's Mayor Prentiss, she quickly asks "where are all the women?" According to the villagers, they've all died somehow. The last woman may have been young Todd's own mother by the looks of things.
We don't know where Daisy Ridley's Viola really comes from either. But during the finale of the trailer, we do see Cynthia Erivo's Hildy, with at least one woman behind her briefly. There certainly seems to be some shady business happening in the New World that either is being kept from Todd and Viola, or the entire village discovers after her presence seems to shake things up. Judging from the trailer, all the women are most certainly not dead, but why is this society like this? What happened?
How Was The Noise Created?
This brings us to the most unique element of Chaos Walking, "The Noise." Based on the trailer, this is some kind of affliction or mutation the men of the New World have been fated with. It allows for all their thoughts to be transparent for those around them, and one thing the trailer doesn't make clear about is part of the story is the men can also hear animal thoughts as well! The main question on my mind regarding The Noise is how it came to be? Did some female scientist get fed up with male lies and poison an entire species to remain truthful and then run her gender out of the livelong day?
I'm also curious how foolproof The Noise is? If it's an affliction or mutation, can it be mutated further for one to be able to cloud one's ability to read the other's thoughts or to get the other to influence one's thoughts? If one were to live with this situation for long enough, could they actually be able to lie through their thoughts? Ok, maybe it's because Mads Mikkelson played Hannibal, Kaecilius in Doctor Strange, may take up Grindelwald in Fantastic Beasts next and is wearing a very conspicuous furry pink coat, but he and Nick Jonas' character look a bit suspicious to me. It will be interesting to see how a movie with this concept attempts to deceive us.
What Threat Are Tom Holland And Daisy Ridley Hiding From?
The best trailers save the third act of the movie up to our imaginations. Chaos Walking vaguely sets up the world we'll be living in during its runtime and hints at some possibilities including not revealing who or what could be the "villain" of the movie. There are some monster or alien creatures that Todd fights and a hint of disruption among The Noise. Once again, there's Mads and a JoBro pointing guns and looking guilty to think about, some kind of spaceship, the unknown tribe and the mysteriousness of Daisy Ridley's Viola too. It could really be anybody (except for Todd's cute dog of course… unless?). Who is plotting the chaotic something?
Has Chaos Walking Been Changed Since Its Rumored Production Issues?
Chaos Walking has been a long time coming, and you may have heard some rumors of production setbacks since the movie was filmed back in 2017. That's right, Lionsgate has been sitting on this movie for three years. Time for some New Mutants-like nail biting. The main headline that surfaced last year was word that the movie had been "deemed unreleasable" by the studio, leading to "significant reshoots," which Tom Holland and Daisy Ridley had some difficulty getting to over the years due to their priorities in the MCU and Star Wars.
Now that we've seen the trailer, we can see what some of the issues here could be. Making a movie focused heavily on this "The Noise" to an audience who has not read the book could be problematic, in a way that Stephenie Meyers' The Host failed at when it came to an alien in a human's body communicating with her consciousness. We're curious if Doug Liman, who is a very talented director of Edge of Tomorrow, The Bourne Identity and Mr. and Mrs. Smith, has since improved the movie and it is now a better film, or if Lionsgate is just hoping to dump it on audiences.
When And How Will Chaos Walking Come Out?
And finally, for the question of the… well, year. When will Chaos Walking come out? Back in February, Lionsgate made the announcement that the YA movie would be coming out on January 22, 2021 and the studio has since theoretically stuck to that date. There haven't been any reports indicating that Chaos Walking has been pushed back or removed from the calendar again. But then again, when we get to the end of the trailer, it ends with a simple "Coming Soon". With this detail in the trailer, it's clear that Chaos Walking is not yet immune to release shifts only two months ahead of its alleged release date.
Chaos Walking could be a good fit to start off the new year and if Lionsgate is still worried about the success of this one, releasing it despite the times could be a great way to write it off. We'll keep you updated here on CinemaBlend. Check out the 2021 release schedule and let us know in the poll below your thoughts on the Chaos Walking trailer.
This poll is no longer available.
Your Daily Blend of Entertainment News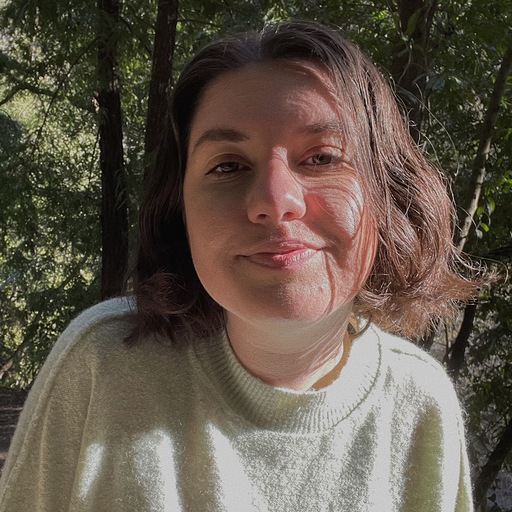 YA genre tribute. Horror May Queen. Word webslinger. All her writing should be read in Sarah Connor's Terminator 2 voice over.