Run: 12 Movies And TV Shows To Watch If You Like The Hulu Thriller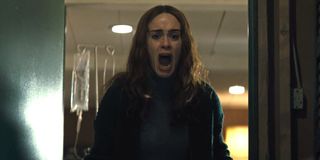 CinemaBlend participates in affiliate programs with various companies. We may earn a commission when you click on or make purchases via links.
It was not much of a surprise that Run turned out to be such an exciting and well-paced thriller, considering it has a killer performance by Sarah Paulson and is helmed by acclaimed filmmaker Aneesh Chaganty. What was quite surprising is that the Hulu exclusive film set new record for the most watched movie in the digital platform's history.
I imagine there is now a legion of fans of the domestic drama, in which disabled teen Chloe Sherman (real-life wheelchair user Kiera Allen in a stunning feature film debut) begins to suspect that her mother Diane (Sarah Paulson) has not been so honest with her about pretty much everything in her life, craving even more stories about moms from hell. Thankfully, there are plenty more movies and TV shows alike about crazy moms, psychopathic dads, and other close relatives or trusted friends with a sinister hidden agenda that you can stream or rent right now. However, if that particular theme begins to run thin for you, I have a few other suggestions in mind that at least fall under the same thrilling tone.
If you thought Run was a pretty twisted tale, just wait until you see the following truly horrific titles, most of which involve more innocent people who have unwittingly put their trust in a monster. Undeniably, the most frightening element of our first selection on this list is that the story is true.
The Act (Hulu)
A disabled girl commits a tragic act to achieve independence after she begins to suspect that her mother has not been very honest with her about everything from her age to her health.
Why It's A Good Option for Run Fans: As you could probably tell, Run seems to take a lot of inspiration from the life of Gypsy Rose Blanchard, whose story is the basis for The Act - a Hulu original true crime series which earned Joey King her first Emmy nomination and Patricia Arquette, as toxic mother Dee Dee Blanchard, her second win.
Stream The Act on Hulu here.
Mommy Dead And Dearest (HBO Max)
An exploration of the events that led Gypsy Rose Blanchard to murder her own mother, Dee Dee, in retaliation of her extremely manipulative parenting, including holding her captive and subjecting her to Munchausen syndrome by proxy.
Why It's A Good Option for Run Fans: After watching Hulu's stirring dramatization of her life, meet the real Gypsy Rose in Mommy Dead and Dearest - an HBO original documentary that goes deep into all the shocking details of the infamous crime story.
Stream Mommy Dead and Dearest on HBO Max here.
Flesh & Blood (Hulu)
A teenage girl (Diana Silvers), afraid to leave her house since her mother's unsolved murder, comes across alarming clues that suggest the culprit may be closer to her than she realized.
Why It's A Good Option for Run Fans: Replace Sarah Paulson's overprotective mother with Dermot Mulroney's dubious father and fake illness with a genuine and problematic case of agoraphobia and you have Flesh & Blood - the first Thanksgiving-themed installment of Into the Dark - Blumhouse's series of monthly feature-length horror flicks - and one of its strongest entries at that.
Stream Flesh & Blood on Hulu here.
Flowers In The Attic (Shudder)
Four siblings succumb to a horrid case of cabin fever while spending much of their youth locked in an attic as part of a greedy conspiracy plot.
Why It's A Good Option for Run Fans: Not only do the Dollangager Children suffer the carelessness of their selfish mom (Victoria Tennant), but also the cruel torment of their sadistic, fanatical grandma (Louise Fletcher) in the 1987 adaptation of Flowers in the Attic - V.C. Andrews' bestseller that is most famous (or infamous) for the incestuous forbidden romance that evolves between the elder siblings.
Stream Flowers in the Attic on Shudder here.
Also try Lifetime's 2014 Flowers in the Attic adaptation and sequels on Lifetime Movie Club here.
Dogtooth (Shudder, Tubi)
Three adult siblings continue to be kept blinded from the outside world and home schooled with absolute nonsense by their parents, who give the term "overprotective" a frighteningly under-exaggerated new meaning.
Why It's A Good Option for Run Fans: Living with Run's Sarah Paulson or any of our previously mentioned parental figures is a living I would actually prefer to being raised by the parents from Dogtooth - Yorgos Lanthimos' sickening, yet uproariously brilliant Greek-language satire - whose brainwashing tactics have hopelessly robbed their children of having any independent rational thought and, therefore, no way of even realizing they are being held captive.
Stream Dogtooth on Shudder here and Tubi here.
Emelie (Shudder)
A young boy (Joshua Rush) quickly comes to believe that he and his younger siblings are in danger by a young woman (Sarah Bolger) their parent hire as a last-minute replacement babysitter.
Why It's A Good Option for Run Fans: If you thought that this list was all about crazy parents, just wait and see what is in store for these children when they are put in the care of the title character of Emelie, who makes Samara Weaving's satanic teen in The Babysitter look like an angel.
Stream Emelie on Shudder here.
The Hand That Rocks The Cradle (Hulu)
Claire (Annabella Sciorra) and Michael (Matt McCoy) hire Peyton (Rebecca DeMornay) assuming her to be the perfect choice to care for her two children, only to discover the horrific plans she has for them.
Why It's A Good Option for Run Fans: Once again, it is the parents who are well-adjusted, but the nanny who needs to be put in check in The Hand That Rocks the Cradle, a hit, sexy 1992 thriller in which DeMornay seeks vengeance against Sciorra's character for reasons I will let you find out on your own.
Stream The Hand That Rocks the Cradle on Hulu here.
Ratched (Netflix)
In the late 1940s, a leading California mental hospital hires Mildred Ratched, unaware that beneath her personable disposition and supposed commitment to fair treatment brews a ruthless volatility on the verge of release.
Why It's A Good Option for Run Fans: When playing the seemingly innocent mother of Run, Sarah Paulson must have channeled a similar energy for the role of the titular nurse from hell in Ratched, a period drama from the co-creator of American Horror Story that centers on the One Flew Over the Cuckoo's Nest villain, originated in 1975 by Louise Fletcher in an unforgettably chilling Academy Award-winning performance.
Stream Ratched on Netflix here. *
*Also try One Flew Over the Cuckoo's Nest on Netflix here.
Misery (HBO Max)
A best-selling author (James Caan) is rescued from a devastating car accident by a woman claiming to be his "number one fan," who takes him to her home where she, out of her own obsessions with his work, subjects him to an even worse fate than death.
Why It's A Good Option for Run Fans: There are references to Misery all throughout Run, from the central plot of a disabled prisoner to a pharmacist character named after Kathy Bates, who gives an Oscar-winning performance as this 1990 Stephen King adaptation's own nurse from hell, Annie Wilkes.
Stream Misery on HBO Max here. *
*Also try Season 2 of Castle Rock, featuring Lizzy Caplan as a young Annie Wilkes, on Hulu here.
Hush (Netflix)
A deaf writer (Kate Siegel) tries to outwit a sadistic masked man (John Gallagher Jr.) who makes her a prisoner of her own home with deadly mind games.
Why It's A Good Option for Run Fans: Here we have another example of someone whose struggle to escape a horrifying situation is worsened by a disability, but in Hush - from master filmmaker and The Haunting of Hill House creator Mike Flanagan - our heroine's affliction is real and her captor is merely a stranger whose motivation for tormenting her is purely out his own amusement.
Stream Hush on Netflix here. *
*Also try Gerald's Game, another escape thriller from Mike Flanagan, on Netflix here.
Room (Showtime)
After being held captive by a kidnapper with her 7-year-old son Jack (Jacob Tremblay) for the entirety of his life, "Ma" (Oscar-winner Brie Larson) hatches a plan to bring them to freedom.
Why It's A Good Option for Run Fans: Let's flip the script a bit further with the harrowing, A24-produced 2015 drama Room (not to confused with 2003's so-bad-its-good THE Room) in which the mother is not actively trying to hide her child from the outside world, but struggling to finally allow him to experience it for the first time in his life.
Stream Room on Showtime here.
Searching (Amazon Rental)
Out of desperation to find his missing teenage daughter, a widower (John Cho) hacks into her laptop in hopes to find clues.
Why It's A Good Option for Run Fans: Before directing Run, Aneesh Chaganty became a talent to look out for with Searching - a 2018 found footage-style thriller in which the parent is the one who ends up discovering dark secrets about his child in an attempt to bring her to safety.
Rent Searching on Amazon here.
What do you think? Are you excited for whatever dysfunctional family thriller Aneesh Chaganty comes up with next, or do you think do you think it will be hard for him to top both Searching and Run? Let us know in the comments and be sure to check back for additional information and updates on the Hulu exclusive hit, as well as well as even more our of own thematic recommendations of movies and TV shows for you to stream and/or rent, here on CinemaBlend.
Your Daily Blend of Entertainment News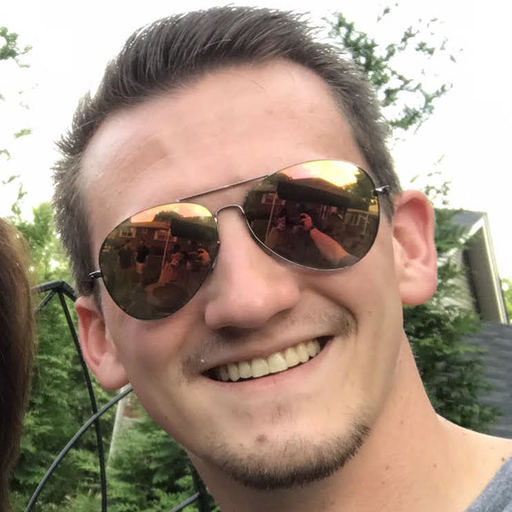 Jason has been writing since he was able to pick up a washable marker, with which he wrote his debut illustrated children's story, later transitioning to a short-lived comic book series and (very) amateur filmmaking before finally settling on pursuing a career in writing about movies in lieu of making them. Look for his name in almost any article about Batman.