Disneyland Resort: 5 Magical Things I Miss Most With The Parks Closed For Christmas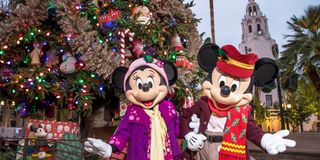 The Christmas season is usually one of the best times to visit theme parks like Disneyland or Walt Disney World. We already have a natural inclination toward celebrating joy and love this time of year, and theme parks also bring out some of that same magic, making the combination of the two absolute perfection. Visitors to Walt Disney World are still getting the chance to experience something like a normal holiday season, assuming they can get into the parks, of course. But for those of us on the West Coast, a Disneyland Resort Christmas is unfortunately out of the question. Even what was open of Downtown Disney has largely closed following new restrictions in California.
Disneyland and Disney California Adventure have been closed since March, and at this point, it doesn't look like the theme parks will be opening anytime soon. It's the most frustrating thing in the world that the year where most of us could probably use a Disneyland vacation more than ever is the one where such a thing is not impossible. It's especially upsetting at this time of year, as Christmas is one of the best times to visit Disneyland. Join me as I think about all the wonderful things I won't be able to do/enjoy this year at the theme park.
Hand Puffed Candy Canes
While there are numerous attractions that I miss right now, and I would give anything to ride on them this minute, if I could walk through the front gates of Disneyland tomorrow, the first thing i would do is get something to eat. I love Disneyland's food as much as i do anything else, and at Christmastime, the park has an annual tradition of something very special: limited edition handmade candy canes. 2020 will be the first time in 50 years that the holiday treats won't be available. Even though Trolly Treats at Disney California Adventure, one of the places the candy canes were sold, did open with the recent Downtown Disney expansion, the decision was made to skip the peppermint treats this year.
I don't even love candy canes that much, but what I miss isn't the candy, it's the people. To get a hand puffed candy cane, you had to be at the park when it opened. You had to run to get in line, and if you made it fast enough, you would get a chance to buy one of the limited number of candy canes made each day. People went nuts over these candy canes. People wanted them more than they wanted to get on the newest ride. Seeing people race to get in line and be thrilled to death when they knew they were going to get one was heartwarming. I miss seeing that.
It's A Small World Holiday
In addition to missing the food, I do miss the rides as well, but the one I miss the most at Christmas might be a little surprising. I know that It's a Small World is a popular attraction to hate on, at the very least nobody is supposed to love the song, but I love the ride and the song. I love them all the more this time of year because It's a Small World gets a holiday-themed makeover that makes it absolutely magical.
Both outside and in It's a Small World is a very different experience during the holiday season. All the characters inside the ride have been given a Christmas makeover, so everybody is celebrating the season all over the world. In addition, the theme song has been changed slightly and the classic Sherman Brothers song has become something of a mashup that includes verses of "Jingle Bells" and "Deck the Halls" along with the classic song. Perhaps that will make it more tolerable for others. But even if you still don't love the ride itself, you can still enjoy the Christmas lights that cover the outside of the attraction. It's absolutely beautiful and a sight not to be missed.
The Haunted Mansion Gingerbread House
Both Disneyland's food and rides are great, and at the confluence of the two, we have the Haunted Mansion Gingerbread House. Every year, starting at Halloween and running through Christmas, Disneyland's Haunted Mansion transforms into the haunted Mansion Holiday, a Nightmare Before Christmas-themed attraction. And while not everybody loves the makeover, there is one part that I always look forward to: the massive gingerbread house.
As the ride enters the ballroom area where we see ghosts dancing and sitting down to feast, a massive gingerbread house sits on the dining table. Every year, the design is different, and so it's always a joy the first time through every year to see what Walt Disney Imagineering has come up with this time. And as the scent of gingerbread is piped into the area as well, it always smells as good as it looks. The Grand Californian Resort & Spa also has its own massive gingerbread house which is also worth checking out, even if you're not straying in the hotel.
Holiday Fireworks/World of Color
Disney nighttime spectacular events are without a doubt my favorite parts of any park. If given the option, I will be there to watch a fireworks show every single night I'm visiting the parks, even if it means seeming the same show multiple times. But the holiday versions of Disneyland fireworks and Disney California Adventure's World of Color are special because while most nighttime spectaculars will go on for years, a Christmas show is only around for a few weeks. When it comes back the next year, it's not always exactly the same, so the window to enjoy it is narrow.
I like Christmas music as much as the next guy, but it has rarely, if ever, hit me quite as hard as it has inside a Disney theme park. The combination of Disney imagery and classic Christmas carols are perfect together. I've seen these shows bring literal tears to people's eyes, and I'd by lying if I didn't admit that occasionally that person is me. Even the fake snow that gets dropped at the end of the show gets to me. Yes, I'm in Southern California where it basically never snows, but I don't care.
Main Street U.S.A./Buena Vista Street
The entire purpose of theme parks is to make you feel like you've bene transported to another place. Every detail exists to reinforce the idea that you're someplace other than reality. At Disneyland Resort's two theme parks, that starts with taking you back to the past. At Disneyland, it's Main Street U.S.A. and it's an, admittedly, fictional version of classic Americana. At Disney California Adventure, it's Buena Vista Street, Los Angeles, in the 1920s and '30s, the era when Walt Disney first arrived and made his name. And at Christmas, they both look incredible.
With the extra added decorations there's something about these places that makes it all feel extra magical. Between the two, I'm partial to Buena Vista Street. Every time I walk down that street, I feel like I'm in a different time, but at Christmas, with music playing and a massive tree at the end of the road across from the Carthay Circle Restaurant, my favorite place to eat inside the parks. I would be happy just sitting on a bench and watch people walk by for hours.
Not being able to visit Disneyland at Christmas is a First World Problem of the highest order. I know this, but that doesn't make it any less frustrating. I'm sure most of us are missing out on Christmas traditions that make us happy this year, and for me, that means not strolling down Buena Vista Street with Christmas Music playing. I know the chance the experience a Disneyland Christmas will be back, likely as early as a year from now, but right now, that just seems so far away.
Your Daily Blend of Entertainment News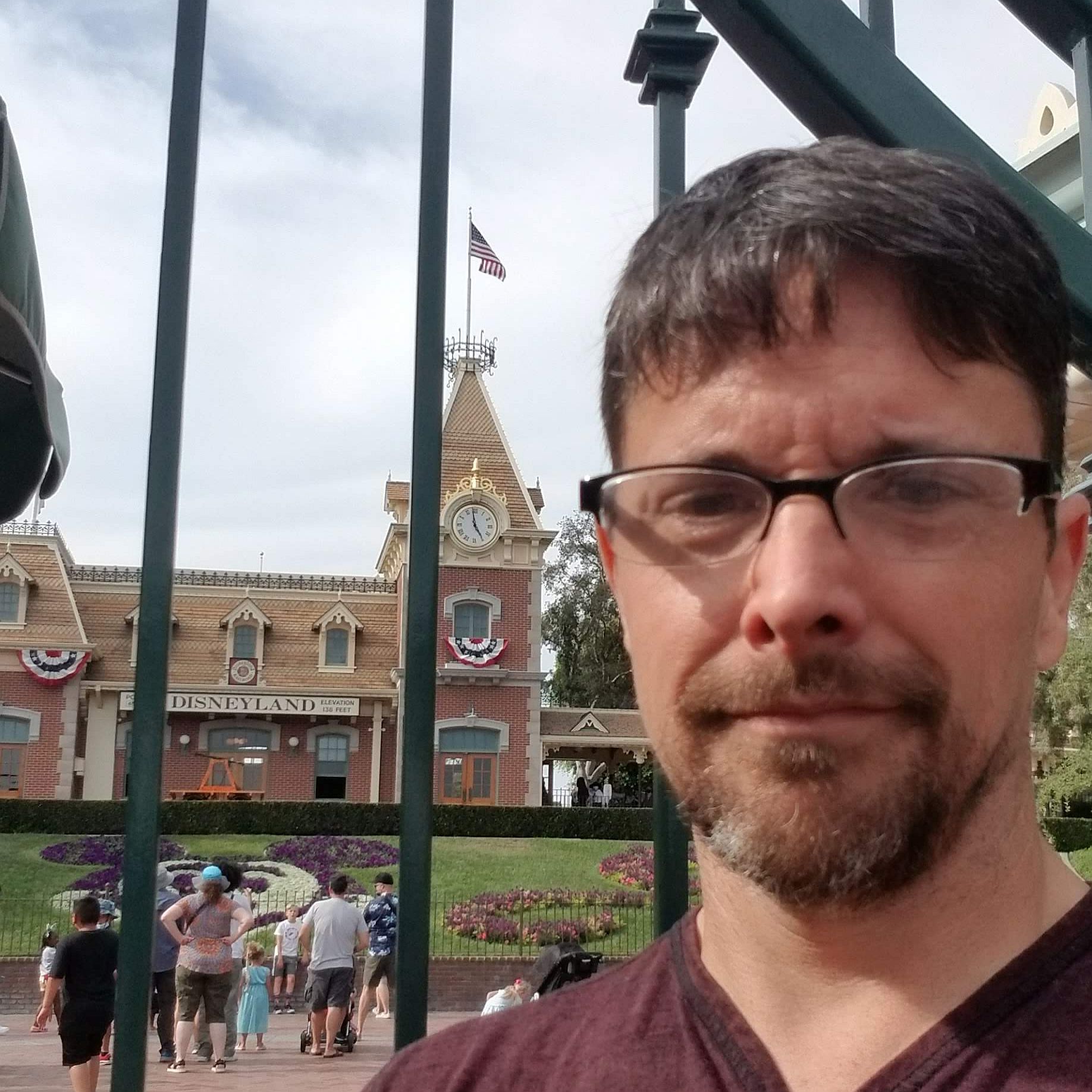 Content Producer/Theme Park Beat
CinemaBlend's resident theme park junkie and amateur Disney historian. Armchair Imagineer. Epcot Stan. Future Club 33 Member.