10 Best Comedy Movies Of 2020, Ranked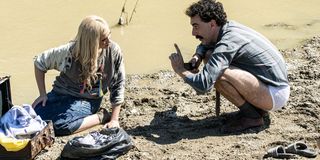 In case you haven't noticed, 2020 hasn't exactly been a year full of laughs. The majority of the last 12 months have been filled with heaps of strife and depression for people around the world, and it's been challenging to find moments to guffaw, chuckle, or even giggle. The movie world has had its own way of enhancing these feelings, as one of the notable things we've missed deeply is the experience of cackling along with a massive audience watching a big screen comedy.
But while that side of the equation has been missing, what should still be acknowledged is that some super funny films have still been getting released, and have provided a great deal of joy during a dark time.
Now that we're coming to the end of the year, of course, it's the season for celebrating the best of the best, and while we'll be defining that in a lot of ways here on CinemaBlend in the coming days, our focus in this particular feature are the comedies that we enjoyed the most. So let's dig in, and kick things off with a movie that appropriately was one of first new releases in 2020…
10. Troop Zero
January seems like it was 12 years ago instead of just 12 months ago, but people who can remember that far back may also remember enjoying Bert & Bertie's sweet scout comedy Troop Zero. It's awesome enough to see the twin powerhouses Viola Davis and Allison Janney go head to head as rival scout leaders, but it's also a film that has charm to spare and a delightful ensemble of young performers led by star-in-the-making Mckenna Grace. The spirit of classics like Troop Beverley Hills flows through it, and unlike most of the other selections on this list it can be appreciated by audiences of all ages.
9. The Lovebirds
Michael Showalter's The Lovebirds is a simple, high-concept comedy, following a couple on the rocks through a crazy night after being framed for murder, but it's also an excellent example of material being able to soar thanks to the talent involved. Following My Name Is Doris and The Big Sick, Showalter is putting his particular sensibilities to great use, and Kumail Nanjiani and Issa Rae make for a stellar duo with amazing timing in their sharp banter. And while the comedians and comical situations are the stars of the show, it even has a fun mysterious and twist to throw at audiences as well.
8. Bill & Ted Face The Music
Fans of the first two Bill & Ted movies were left on the hook for such an incredibly long time waiting for the trilogy-capper to get financing and go into production that it would have been devastating if the film had been a disaster, but a nice fraction of what makes Dean Parisot's Bill & Ted Face The Music so wonderful is that it totally satisfies. The remainder of what makes it wonderful is basically just everything else about film, which reunites Alex Winter and Keanu Reeves as the titular musicians desperately trying to create a song that can save the world. It's an excellent antidote to any and all of the pessimism, and hard not to watch with a big, goofy grin pasted to your face. It may only be ranked eighth on our list of Best 2020 Comedies, but it's a top contender for Feel Good Movie Of The Year.
7. The Personal History Of David Copperfield
Between The Think Of It, In The Loop, Veep, The Death Of Stalin, and Avenue 5, Armando Iannucci is well established as one of the great comedic voices working today, but The Personal History Of David Copperfield is arguably the filmmaker operating at the height of his powers, delivering a Charles Dickens adaptation that is in equal parts funny and delightful. It doesn't stray far from the source material, but Iannucci's comedic instincts and the stellar cast including Dev Patel, Hugh Laurie, Tilda Swinton, Peter Capaldi and more make it engrossing and effortlessly mirthful. It's arguably also the most dramatic title featured on this list, but that shouldn't undercut just how many times it makes you laugh out loud.
6. Emma
When it comes to pre-1900 period pieces, stuffy dramas typically rule the day, but here we are in 2020 counting both a Charles Dickens and Jane Austen adaptation on the list of the year's best comedies. Audiences previously saw Emma turned into an all-time comedy, used as the basis for Amy Heckerling's 1990s classic Clueless, but Autumn de Wilde's more faithful take still entertains brilliantly in that shadow. Anya Taylor-Joy makes for a fantastic Emma Woodhouse, elegantly capturing both her sweetness and her selfishness, and the film is essentially desert for the eyes – making stunning use of color in its production design, costuming, and cinematography. It's release was notably seriously shaken up by the pandemic, having hit theaters in the first week of March, but hopefully by now it's been properly discovered and appreciated.
5. An American Pickle
What's better than one Seth Rogen? The math dictates two Seth Rogens – and that's the brilliant beating heart of Brandon Trost's excellent An American Pickle. Written by the talented Simon Rich, the movie sets up a strange premise that allows a directionless app developer (Rogen) to spend time with his immigrant ancestor (also Rogen) via the magic of pickle brine, and what unfolds is an unconventional-but-hilarious generational battle that examines how cultural values have evolved over time. Rogen continues his run as one of the most reliable talents in Hollywood, and both does some of his most sidesplitting work as the brash, opinionated Herschel Greenbaum, and also uses the opportunity to demonstrate his very real range.
4. Happiest Season
Every year we are inundated with a series of holiday movies that typically range from bad to inoffensive, so when a new title comes along that seriously stands out from the pack quality-wise it can really turn a lot of heads. Clea DuVall's Happiest Season is the prime example from 2020, and what an awesome surprise it is. In many ways it feels like a traditional movie, highlighting all of the drama that can arise from being around your family and meeting potential future in-laws, but adds in an excellent dose of progressive and new with a lovely gay romance at its center. Kristen Stewart, Mackenzie Davis, and Aubrey Plaza are the big stars of the show, but Dan Levy and Mary Holland individually deliver two of the most hilarious supporting performances of the year.
3. Spontaneous
Right now you might be saying to yourself, "What the hell is Spontaneous?" and you'd be justified in that reaction. The Brian Duffield-directed movie was only given a small release this past fall, and hasn't garnered a ton of attention. That being said, please feel free to use this segment as motivation to seek it out, because you will definitely not be disappointed. Katherine Langford and Charlie Plummer star was a pair of lovebirds who fall for each other amidst a strange on-going phenomenon in their hometown that sees teenagers spontaneously combusted. It's a film that's definitely more for folks who have darker comedic sensibilities, but if you speak its language then you are going to fall for it, and fall for it hard. It is easy to imagine it garnering a big cult following in the coming years, and it's a group that you should join early.
2. Borat Subsequent Moviefilm: Delivery Of Prodigious Bribe To American Regime For Make Benefit Once Glorious Nation Of Kazakhstan
Comedy sequels often suffer as a result of trying to directly replicate their predecessor in hopes of replicating their predecessor's success – but that's the equivalent of having somebody tell you a joke you've already heard. Given how character-based the material is, Jason Woliner's Borat Subsequent Moviefilm seems like a follow-up that could easily fall into that trap, but part of what makes it incredible is how it nimbly dances around it instead. Not only is Sacha Baron Cohen back at the heights of his comedic powers returning as the titular character, but it features one of the most remarkable breakthrough performances in years by Maria Bakalova as Borat's daughter, Tutar Sagdiyev. It's both one of the funniest and notorious new releases of the year, and a movie that will been seen as a kind of time capsule of 2020.
1. Palm Springs
Between Groundhog Day, Happy Death Day, Edge Of Tomorrow, and various other films, audiences have seen a wide variety of approaches to time loop scenarios, and yet Max Barbakow's Palm Springs is still able to conjure a unique angle, and in doing so provided some of the best laughs of 2020. It's so often that we experience these kinds of stories from the point of view of a single character, but in following both Andy Samberg and Cristin Milioti's protagonists through the repeating narrative it creates all kinds of fascinating and original possibilities (which the movie then brilliantly capitalizes on). If deftly sprinkles in plenty of tension and drama to keep you invested, but mostly it's just laugh-out-loud funny, and our favorite comedy of the year.
What was your favorite comedy of 2020? Is it featured on our list, or do you think that we overlooked it? Hit the comments section with your thoughts, feelings, and opinions, and be sure to keep checking back here on CinemaBlend for more of our Best of 2020 features!
Your Daily Blend of Entertainment News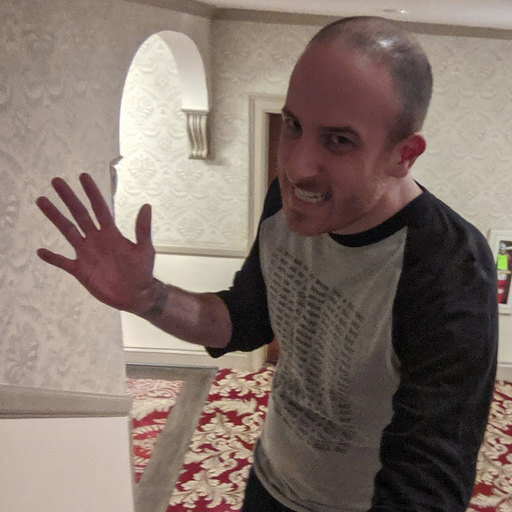 Assistant Managing Editor
NJ native who calls LA home and lives in a Dreamatorium. A decade-plus CinemaBlend veteran who is endlessly enthusiastic about the career he's dreamt of since seventh grade.