An Important Wonder Woman 1984 Character We Want To Return For Another Wonder Woman Sequel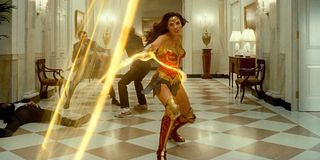 (Image credit: (Warner Bros))
Warning: Major SPOILERS are ahead for Wonder Woman 1984!
After three years of anticipation and some unexpected delays from the studio, Wonder Woman 1984 is here. And wow, does Patty Jenkins' sequel deliver. It'll be exciting to watch this one over and over, though the Achilles' heel of a movie like this is how programmed we are to anticipate another one shortly after seeing it. The end of Wonder Woman 1984 does stand on its own and wrap up quite nicely (no heroes turning to dust or anything like that). That said, if you were watching closely, one important character's fate was left open-ended.
Kristen Wiig's Barbara Minerva was a fantastic addition to the Wonder Woman franchise, and I doubt I'm alone feeling blown away by the blockbuster adaptation of her transformative storyline. Many were excited to see the SNL alum strut in as the furry apex predator, but to me, it feels like an origin story that could build out further than what we saw in Wonder Woman 1984. Let's get into why Cheetah should return for a future Wonder Woman sequel:
Why Cheetah's Story May Not Be Over After Wonder Woman 1984
The plot of Wonder Woman 1984 revolves around an ancient Dreamstone that can grant the wishes of anyone in possession of its marvels. For Diana, she wishes to reunite with Chris Pine's Steve Trevor before being aware of the artifact's true power. Barbara Minerva wishes to be just like Diana, and Maxwell Lord wishes to become the Dreamstone itself, the first stop on his power trip to become the most powerful man in the world. By the end of the film, the world is on fire and in chaos as Lord grants the world's most burning desires by broadcasting himself on television. Shortly after Diana realizes that she must renounce her wish and let Steve go in order to save the world, she confronts Lord's broadcast and asks everyone else to do the same thing.
Maxwell Lord decides to renounce his wish and be with his son, and Barbara returns to her human form, but she never actually renounces her wish. I mean, you could very well guess that she does considering she went from cheetah to human, but Barbara wasn't next to a television. She didn't hear Diana's glorious speech, so how would she know to do so, and would she even try to if she did? While Maxwell Lord had motivation to leave his place of power and move away from his villainous ways, Barbara comes out of Wonder Woman 1984 likely feeling abandoned by him and even more envious of Diana. It doesn't feel like we're done with her yet.
Cheetah Is Famously Wonder Woman's Arch-Nemesis
Besides Kristen Wiig being great as Cheetah and Wonder Woman 1984 doing a bang-up job of adapting her story, it doesn't feel like a strictly one-off performance for Barbara Minerva for one specific reason: Cheetah is not known to be a villain of the week. In the DC Comics lore, Wonder Woman and Cheetah's relationship began in the '40s and has continued to evolve in the comics with Diana Prince into an arch rivalry that has room to grow within the DCEU as well. Barbara Minerva is a great villain to continue to be tied with Wonder Woman because they both work in antiquities. In Wonder Woman 1984, Barbara seems to be mainly wrestling with an intense need to be liked and gain some sort of power in her industry.
If she did not in fact renounce her wish and does still possess the power to be Cheetah, she could use her great powers to craft a more prevalent position in her field and become some kind of secret villain. In the comics, Cheetah memorably becomes a member of the Legion of Doom, a group of villains who assemble against the Justice League. Before much of Zack Snyder's vision for the DCEU was dismantled, bringing about a new era for Warner Bros' heroes, Justice League actually teased the potential assembly of the Legion of Doom in a post-credit sequence. It included the likes of Joe Manganiello's Deathstroke, who is now apparently joining the upcoming Snyder Cut of Justice League.
How Cheetah Can Return For Another Wonder Woman Movie
Currently there are no plans for the Justice League to return past the Snyder Cut, but I'd imagine someday the DCEU could build into a team-up event movie featuring more than one hero from the universe. Many of the Justice League members are still in play, with Jason Momoa's Aquaman 2 in the works, and Ezra Miller and Ben Affleck coming together again for The Flash. While Wonder Woman 3 hasn't officially gotten the green light yet, director Patty Jenkins has teased that she has an idea that revolves around Gal Gadot's character returning to the present day to complete a trilogy. In the present, I'd imagine there would be plenty of team-up opportunities for both Wonder Woman and Cheetah. More importantly, for the ultimate standoff between Wonder Woman and her greatest adversary.
Wonder Woman 1984 was a great vehicle for Barbara Minerva to be introduced, but as far as the concept went, it did feel like the story revolved more around Pedro Pascal's Maxwell Lord. Kristen Wiig's Cheetah was an inexperienced villain who had yet to come into her cheetah spots. Given the open door left by the story, I hope Cheetah does return into the fold for the next Wonder Woman sequel in a bigger way. Knowing Wiig, she could really expand this character into a wilder and even more entertaining villain than we saw in Wonder Woman 1984. We'll have to wait and see what decisions are made following the film's release, but it's an exciting possibility.
Following Wonder Woman 1984, Patty Jenkins is making a Star Wars movie called Rogue Squadron that's coming in 2023 and a film with Gal Gadot about Cleopatra, and is also hashing out a Wonder Woman spinoff about The Amazons. We'll keep you updated here on CinemaBlend about what's coming next in the DC Universe.
Your Daily Blend of Entertainment News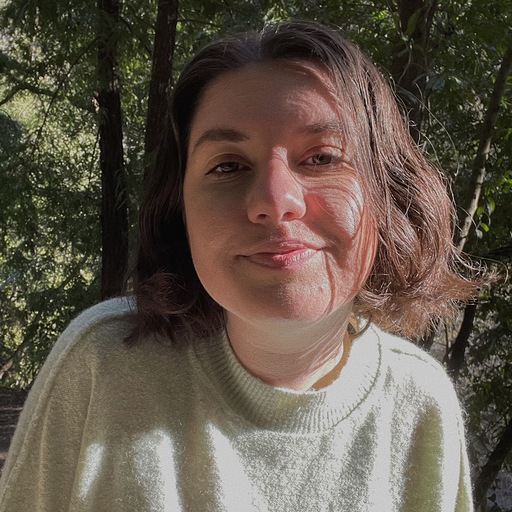 YA genre tribute. Horror May Queen. Word webslinger. All her writing should be read in Sarah Connor's Terminator 2 voice over.