What The Titanic Cast Is Doing Now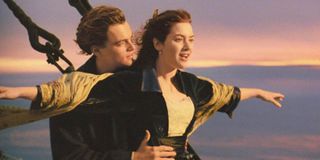 When I think of blockbuster films, much younger folk nowadays instantly have their minds turn to Marvel or maybe Harry Potter, but for me, my idea of a blockbuster film was never a movie, but a man and his name is James Cameron, creator of two of my favorite movies of all time, Avatar and Titanic.
Titanic was one of the biggest hits ever, taking pop culture by storm and creating a mob of men and women alike wanting to flood to the theater to see the reenacted dramatized version of the Titanic sinking back in 1912. Critics praised the film. Titanic launched the careers of many younger celebrities at the time, such as Leonardo DiCaprio and Kate Winslet, while also giving a platform to the ones that were famous before the movie.
Now, more than 20 years later, there are plenty of projects that the Titanic cast is up to now. If you'd like to figure out which next big blockbuster these famous actors are taking part in, look no further than here.
Leonardo DiCaprio (Jack Dawson)
If you don't know who Leonardo DiCaprio is, you have been living under a rock for the last twenty or so years. While DiCaprio had a couple of bigger roles prior to Titanic, such as Romeo + Juliet and What's Eating Gilbert Grape, it was Titanic that saw the young actor break out into the mainstream. From there, DiCaprio went on a crazy hunt to star in some of the best movies of the last twenty years.
We're talking Oscar-nominated films, such as Catch Me If You Can, The Departed, Inception, and more. Leonardo DiCaprio has been nominated multiple times for the Academy Award for Best Actor but lost all except for one, winning recently in 2016 for his role in The Revenant.
Since then, DiCaprio has kept a relatively low profile movie-wise, mainly turning a lot of his focus onto environmental issues. He narrated Before the Flood, and movie that talked about the issues of climate change, as well as another film of the same type called Ice on Fire. However, just because DiCaprio wants to make sure the earth stays clean, it doesn't mean he hasn't been busy acting as well.
Back in 2019, he had a starring role in Once Upon a Time In Hollywood, with co-stars Brad Pitt and Margot Robbie. Recently, DiCaprio is working on a new Netflix movie titled Don't Look Up, which features plenty of stars alongside him, such as Cate Blanchett, Jennifer Lawrence, Meryl Streep, and more. Talk about a star-studded cast.
Kate Winslet (Rose DeWitt Bukater)
The other main star of this tragic love story was Rose, played by the incomparable Kate Winslet. Since her appearance in Titanic, Winslet has gone on to star in multiple big movies, such as Eternal Sunshine of the Spotless Mind, Contagion, Divergent, and most recently, Black Beauty on Disney+.
Kate Winslet was nominated for an Academy Award for her role in Titanic, and has received several additional nominations in the years since. In 2009, she took home an Oscar for her lead role in The Reader.
Among her upcoming projects, she'll be reuniting with James Cameron for a role in Avatar 2. Along with her upcoming appearance in Avatar 2, Winslet will also be starring in a new miniseries on HBO, titled Mare of Easttown, a story about a detective from Pennsylvania who investigates a local murder. Winslet is also serving as an executive producer.
Billy Zane (Caledon N. Hockley)
Ah, Cal. Everyone's most hated fiancé in the world. While the character was a real piece of work in Titanic, Billy Zane is most certainly not. Before his big appearance in Titanic, Billy Zane was seen in the Back to the Future franchise but became really big due to the James Cameron film.
After his role in Titanic, Zane went on to do multiple roles and a lot of cameos in films and TV, such as Zoolander, Holmes and Watson and more. He's also had some recurring appearance's on TV shows, such as Mad Dogs and The Boys, along with a guest appearance on the popular show Community.
Coming up, he seems to have a couple of movies planned, including a film that will be about Marlon Brando, titled Waltzing with Brando that is in pre-production now.
Kathy Bates (Molly Brown)
I always thought Kathy Bates was the woman who really stole the show in Titanic because she's such an amazing actress. Before her big role as Molly Brown in the film, she had a breakout role in Misery based on the Stephen King novel, and Hollywood has never been the same. Since then, she's starred in multiple roles, three of which lead her to gain Oscar nominations, Primary Colors, About Schmidt, and Richard Jewell.
Besides her multiple film roles, Kathy Bates has also had a pretty constant reoccurring role in American Horror Story, the Ryan Murphy anthology horror series that has been around since 2010 on FX. For her role, she has been nominated and won a Primetime Emmy, so it's clear that she's still showing off her acting chops on TV.
Kathy Bates is currently working on some new films, one titled The Miracle Club that will also be starring huge names like Maggie Smith and Laura Linney. Not only that, but she has another main role in the upcoming tenth season of American Horror Story. Exactly when these movies and new season will premiere is unknown, but for fans of Bates, we have those things to look forward to.
Frances Fisher (Ruth DeWitt Bukater)
While the mother was never anyone's favorite, we can all agree that the actress was amazing. Frances Fisher has been pretty active in Hollywood since her role in Titanic. She's had some starring roles in True Crime, Jolene, and The Host, so it's clear that she has kept busy since the James Cameron mega-hit.
In the late 2010s, Fisher had a couple of roles on big TV shows, having guest appearances on Fargo, Masters of Sex, The Killing, and more. But one of her biggest roles has actually been recent, where she played Jane Crawford on the HBO hit, Watchmen.
Next up, she has a new film coming out soon titled Awake that is in post-production, but a release date has not been set yet, as well as a couple of other films, all of which are either in post-production or pre, including This Is Not A War Story and The Potters.
Victor Garber (Thomas Andrews)
His role in Titanic was smaller than some of the others mentioned here, but just as important and has led Victor Garber to be in some big films, such as Milk, Argo, and Sicario, so he really knows how to pick some fantastic scripts. Not only that, but he's had some big guest role appearances in hit TV shows, like Glee, the Arrowverse (most prominently, Legends of Tomorrow), and the hit TV show of 2020, Schitt's Creek.
Garber has also been big on theater in the past, and most recently in 2018, he was in the Tony-award winning revival of Hello Dolly!
He has some upcoming films coming up, one titled The Gettysburg Address, and is going to be in a new TV show titled Family Law, so 2021 is looking like a good year for him.
Suzy Amis Cameron (Lizzy Calvert)
The role she played was smaller as Rose's granddaughter, but it was still memorable. Suzy Amis Cameron was working in Hollywood prior to Titanic, having appeared in The Usual Suspects, among other films in the '80s and '90s.
However, after Titanic, she ended up leaving acting not long after. Cameron actually ended up dating, and marrying James Cameron after they met on the set of Titanic. In recent years, she and James Cameron co-founded Cameron Family Farms out in New Zealand, an organic Kiwi business.
Danny Nucci (Fabrizio)
Following his memorable role as Jack's friend and traveling companion, Fabrizio, in Titanic, Danny Nucci has remained fairly active as an actor over the years, mainly on the small screen. Though you may remember him for his role as Officer Giraldi in the 2006 film World Trade Center.
Nucci has guest-starred on episodes of Castle, The Mentalist, CSI and NCIS, but his biggest acting role in recent years has been his main casting of Mike Foster on the hit Freeform series, The Fosters, one that ran from 2013-2018.
Jonathan Hyde (J. Bruce Ismay)
Since the release of Titanic, Jonathan Hyde has kept busy with work on television, including a role in the show The Strain and a role in Crimson Peak as Ogilvie. But what Hyde has been doing the most has been theater work?
After Titanic came out, Hyde has been in seven different major theater roles, two of which portray huge historical names like Richard Nixon in Frost/Nixon and Julies Caesar in the titular play Julius Caesar. So while it seems that film and TV are still very much in his heart, the theater is the one art that Hyde seems to gravitate towards.
Eric Braeden (John Jacob Astor IV)
His role in Titanic was a bit smaller than most, but Eric Braedon has been keeping himself busy since Titanic. He has done a couple of roles here and there, such as a guest role on the popular sitcom How I Met Your Mother and a main role in the film Den of Thieves. But Braedon's main role has been portraying Victor Newman on the hit soap opera The Young and the Restless, a role that he has been doing for more than 40 years. Good god. Talk about commitment. He has been nominated for several Daytime Emmy Awards for the iconic soap opera role, and took home the statue for it in 1998.
Bill Paxton (Brock Lovett)
Unfortunately, Bill Paxton passed away in 2017 due to a stroke, but his work in Hollywood in the years before and since Titanic is still celebrated. Prior to Titanic, he had big roles in movies such as Twister and Apollo 13, and he kept just as busy afterward as well.
Bill Paxton's been in multiple blockbuster and critical hits, such as Nightcrawler and Edge of Tomorrow. He also had a main role on the show Training Day, a TV series based on the popular movie. His last role was The Circle, based on the popular novel, where he played Vinnie Holland.
Gloria Stuart (Rose Dawson Calvert)
The older woman who played the elderly Rose in Titanic might have been unknown to some younger viewers, but Gloria Stuart had been around for decades at that point in her life. She was a big-time actress way back in the 1930s and 40s, starring in movies like The Invisible Man and The Three Musketeers.
But for some time, Stuart actually quit acting and focused on art, and many of her pieces are actually displayed in galleries. She returned to acting in the 1970s.
Since Titanic, she had kept a relatively low-profile until her death in 2010. Stuart passed away in her sleep due to respiratory failure at the age of 100. Not only is that impressive that she had lived that long because damn, but she has left behind a wonderful legacy that she will be remembered for.
It's no doubt that everyone here has kept busy for the most part. What have your favorite movies been from these stars?
Your Daily Blend of Entertainment News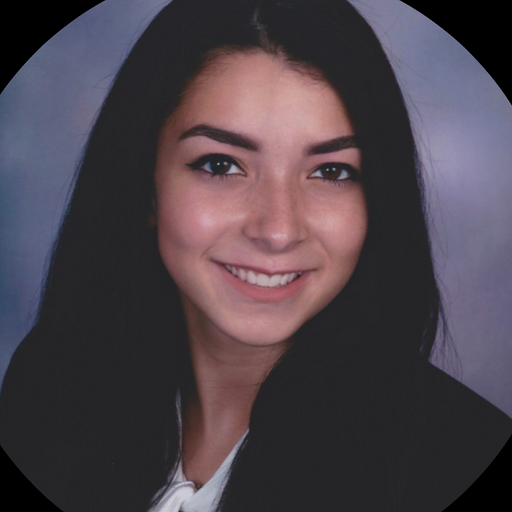 Big nerd and lover of Game of Thrones/A Song of Ice and Fire. Will forever hate season eight. Superhero and horror geek. And please don't debate me on The Last of Us 2, it was amazing!