Awesome Marvel Video Combines Avengers: Endgame With WandaVision For The Blip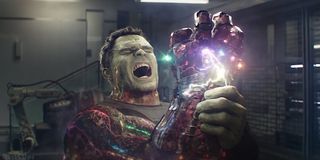 If you've been following along with Disney+'s WandaVision, you've likely gotten used to each episode of the show opening with a cheerful sitcom theme song. That was not the case with the most recent episode, as "We Interrupt This Program" instead opened with a look at the real world of the Marvel Cinematic Universe. WandaVision wound the clock back to show Teyonah Parris' Monica Rambeau being brought back to life by by The Blip, which Hulk triggered during Avengers: Endgame.
It was an emotional way to kick off the most informative episode episode of WandaVision yet, and now one Marvel fan has shown the The Blip unfolding in real-time across the Disney+ series and Avengers: Endgame. Take a look at what Twitter user Gugga Leunnam put together:
In case you need a refresher on the events of Avengers: Infinity War and Avengers: Endgame, Thanos used the Infinity Stones to snap half of all life in the universe out of existence, and just a few weeks later, he destroyed the Stones so that his genocide couldn't be undone. Five years later, the reemergence of Scott Lang, a.k.a. Ant-Man, led to him, Hulk and the other surviving MCU heroes embarking through the Quantum Realm to obtain past versions of the Infinity Stones to wish everyone back into existence. As you can see in the above video, the heroes weren't able to enjoy their success long, as the past version of Thanos launched an assault on the New Avengers Facility soon after.
As such, WandaVision marked the second time the MCU directly explored people being resurrected by The Blip, following Spider-Man: Far From Home. However, while the 2019 web-slinging movie took a more comedic approach showing the event, WandaVision focused on the chaos of people who'd disappeared years earlier suddenly reappearing in an instant. For Monica Rambeau, it felt like she'd just dozed off for about 20 minutes following her mother Maria's successful surgery, but not only did she soon learn that half a decade had passed, but Maria had passed away during that time.
We're coming up on the two-year anniversary of Avengers: Endgame's release, but with WandaVision having only just kicked off Phase 4, and all the announced forthcoming live-action MCU projects (except for Black Widow) being set after Endgame, there will be no shortage of opportunities to keep exploring the aftermath of The Blip. Who knows, with four more episodes to go in WandaVision, perhaps we'll see what being reformed was like from Wanda Maximoff's perspective. Remember, when she was turned to dust, she was holding Vision's corpse in Wakanda, so it must've been weird for to "awaken" and see that her android boyfriend's body gone, and then immediately jump into battle.
New episodes of WandaVision premiere Fridays on Disney+ (if you're not subscribed to the Mouse House's streaming service, you're welcome to use this link to remedy that). Looking to MCU films, Black Widow is still slated for May 7, 2021, followed by Shang-Chi and the Legend of the Ten Rings on July 9 and Eternals on November 5. Find out what's arriving in 2022 and beyond with our Marvel movies guide.
Your Daily Blend of Entertainment News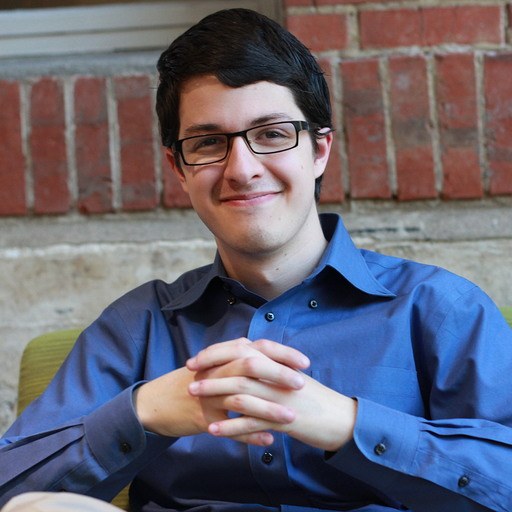 Connoisseur of Marvel, DC, Star Wars, John Wick, MonsterVerse and Doctor Who lore. He's aware he looks like Harry Potter and Clark Kent.